Community Week - Monday 13th February to Friday 17th February
What a phenomenal week we have had! Throughout the week, children have been involved in an array of activities involving the local community. Activities have included local litter picks, library visits, environmental projects in Alkrington Woods (in collaboration with Groundwork), intergenerational activities at Alkrington Court and additional PSHE lessons. As well as these, we have welcomed a range of key individuals from within our local community into school, who have shared their knowledge, experiences and ideas to develop our understanding of our diverse community. Visitors have included community religious leaders and an array of emergency services workers.
Highlights of the week have included our dazzling dance show performances, which brought members of our school community together to celebrate the spectacular talents of our children, as well as our hugely popular Saucy Sandwich event. The 'community café' welcomed our children, their families and friends to indulge in the various breakfast muffins and drinks prepared by the staff team. Any left overs were taken to Brentwood Day Centre, a local shelter for the homeless and disadvantaged, for service users to enjoy. We are so proud of the positive contribution we have made in our local community this week.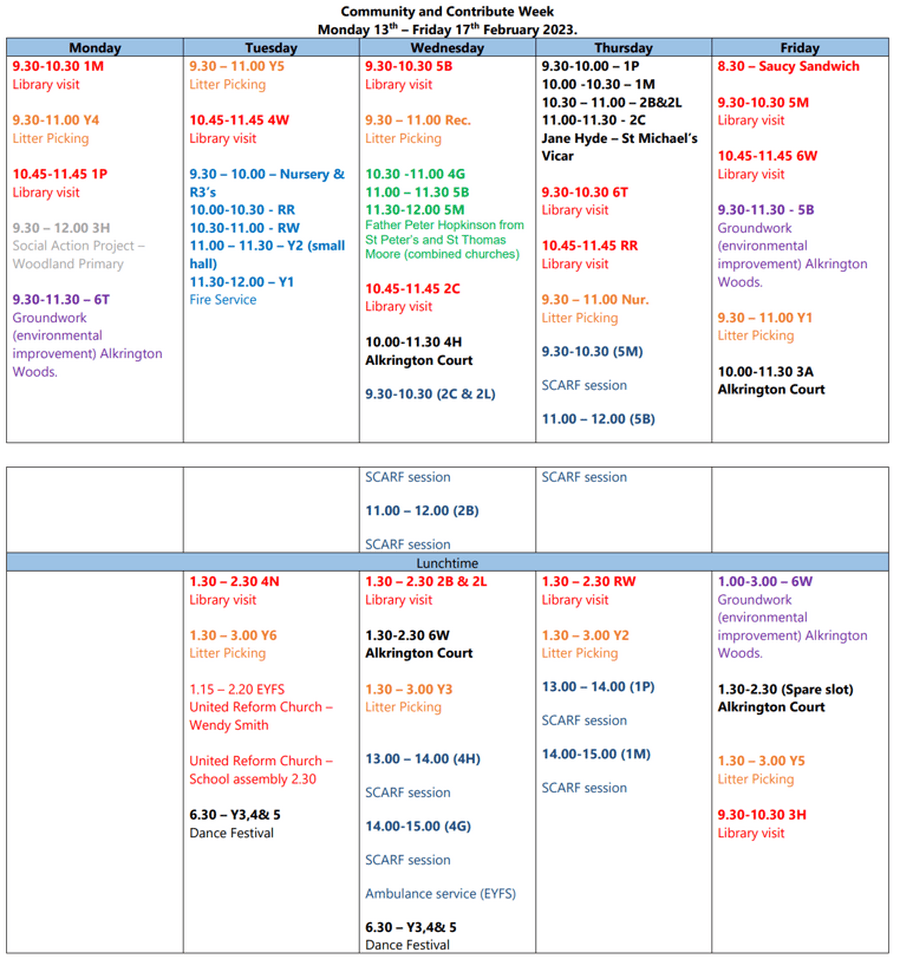 Be Healthy, Stay Safe Week - Monday 17th October to Friday 21st October
During the week, children from across school have been provided with enrichment opportunities to help them to be both mentally and physically healthier and stay safe within school and beyond. We have been lucky enough to participate in a wide range of activities including yoga workshops, circus skills workshops, carbon monoxide workshops, first aid training, walks around the local area and we have even enjoyed visits from the RNLI, Canal and River Trust, NSPCC and Dog Trust. This year parents even had the opportunity to be involved as they were given the opportunity to participate in online safety workshops. It was a wonderful and highly informative week, which has left all of us with some food for though.