NEWS NOTICEBOARD
Welcome to Alkrington Primary School and our website.
Middleton Schools' 5-a-side Champions 2022
Congratulation to our team - victorious in the tournament in December 2022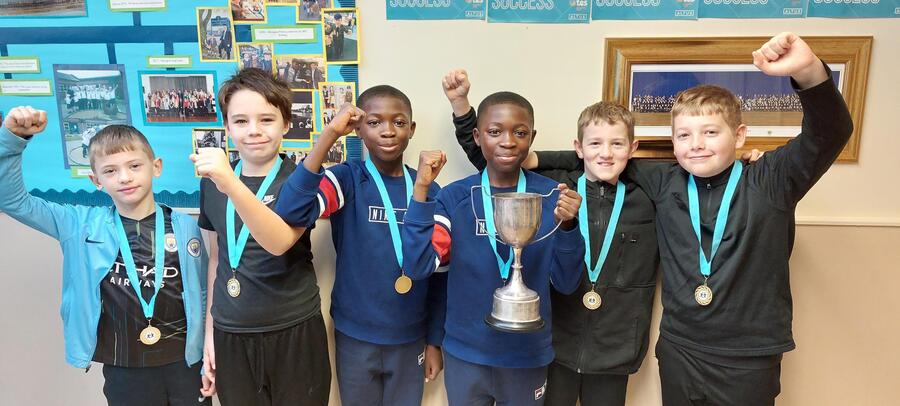 PTA Christmas Fair
Thank you to all who supported us at the Christmas Fair - what a turn out! A special thanks to Mrs Greenwood and Mrs Nixon for all their hard work to make it the success it was.
A list of the Raffle Prize winners will appear soon on this page.
Robinwood Trip for Y5 children
This is on Monday, 5th December, the children returning to school on Wednesday 7th December at around 3.00 p.m.
Please make sure that on their return, there is someone to collect your child, as sometimes Y5 children go home by themselves.
Here are some last minute reminders: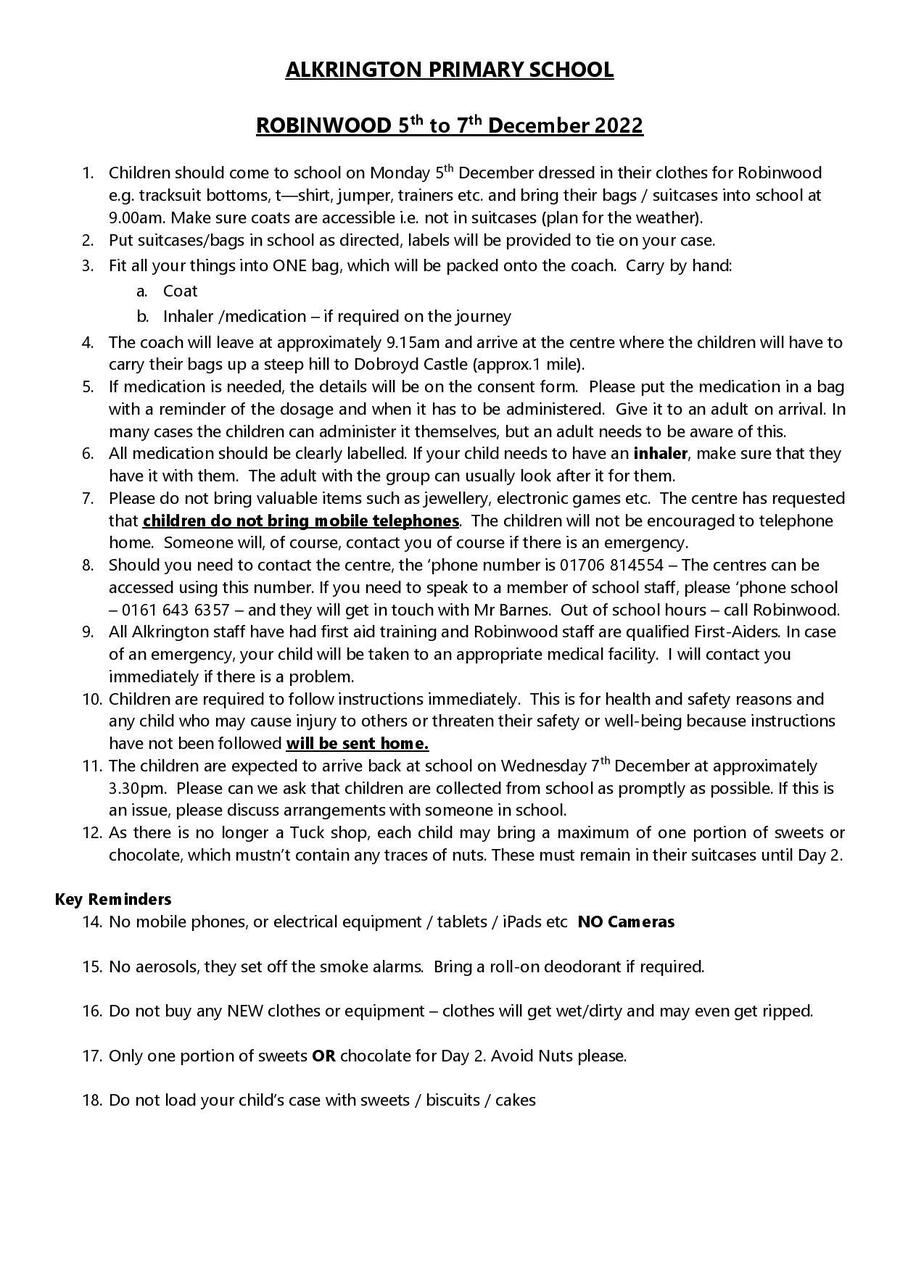 Christmas Events and Performances
Limited tickets are still available for these performances, tickets priced £2 each and available from the school office. Extra tickets ( more than the 2 per children ) can now be requested.
Y1 and Y2 Nativity
'The Angel Who Nearly Missed It All'
Wed 7th Dec at 2.00 p.m. &
Thurs 8th Dec at 9.30 a.m.
Reception Nativity
'Stable by Starlight'
Thurs 8th Dec at 2.00 p.m., &
Friday 9th Dec at 9.30 a.m.
Tickets
Tickets for these performances will be available from the school office, priced £2 each, from Monday. Tickets are limited, at first, to two per child, any spare tickets will be made available later.
All proceeds go to the Robinwood Fund, which subsidises the Y5 trip the Outdoor Centre in Todmorden.
Nursery Carols and Stay & Play
This takes place on:
Wednesday 14th December at 1.30 p.m. Children will perform Christmas songs and carols and parents will be welcome to stay and play with their child afterwards. There is no charge.
Christmas Lunch
This is also on Wednesday 14th December. If your child usually has a packed lunch, they may choose to have a school lunch on this day, priced £2.50, though it will be free for children in R, Y1 and Y2 and others who are entitled to a Free School Meal.
Look out for the letter sent out to the packed lunch children for more details, also available on this website:
Newsletters and Other Letters/Other letters for all
On this day, children may come in Non-Uniform, and wear a Christmas jumper if you would like ( but don't buy one especially for the day )
Christmas Parties
Children can come to school in party clothes on the day of their party. Here are the days:
Y3 and Y4 on Monday 12th December
Reception on Tuesday 13th December
Nursery, Y1 and Y2, Y5 and Y6 on Thursday 15th December
Inter-School Cross Country Success
The final races of this season 2022 were completed on 16th November. There were more great performances by our children.
In the team events we finished the season in the following places:
Y2 1st
Y3 1st
Y4 1st
Y5 1st
Y6 1st
Overall 1st
This is a clean sweep for our school, winning all age groups and, for the 5th consecutive season, the overall trophy .
An Extra Y2 Class
Following a request by Rochdale LA, we have agreed to form an additional class of children in Y2, with immediate effect.
The LA have told us that there is high demand in this year group in the Middleton area, and as we have space within our school we can accommodate an extra class.
At present we have 63 children in Y2, so classes of 31 and 32. Our school admission number is 60 per year group.
Numbers are expected to gradually rise, and we are happy to accept more children to fill up the extra class over the course of the year. Applications for places should still go through the LA Admissions dept. however.
The LA have given us funds to employ an additional teacher, and she is due to start next Monday, Miss Sarah Littlewood. She will work with the other Y2 teachers and staff with smaller groups to the benefit of all the children in Y2.
At first Y2 children will make use of additional spaces in school to work in these smaller groups. As the numbers increase they will form a separate class of their own and be based in the spare classroom, next to Y3. Into the next school year, they will be in place, alongside their peers in that classroom and thereafter move up through the school.
How well is Alkrington Primary School doing?
Our school is due an OfSTED Inspection during this school year. We will carry on providing the good quality provision for your children as always, but of course, we are collecting our thoughts and preparing to present the good work that we do to the inspection team.
This includes a Self-Evaluation (SEF), where we judge how well we are doing, against the OfSTED criteria. It also identifies areas where we believe we can improve as a school.
You can see a summarised SEF on the school website Home page, along with a copy of the latest School Improvement Plan (SIP) identifying the main areas of focus for development this year.
We judge our school to be:
Quality of Education – Good
Behaviour and Attitudes – Outstanding
Personal Development – Good
Leadership and Management – Good
In our SIP, the Strategic Direction for the school for 2021 – 2024 is set out; we want to be
'To be the school of choice for all; regardless of religious belief, socioeconomic status or cultural background.'
Some specific aims are also identified.
Our main areas for improvement this year are:
Early Reading

Writing

Mathematics

Personal development and well-being
These documents are 'live' and will be changed, updated and amended as the year goes on.
Click on the links below to read them:
Alkrington Primary School SEF for Parents and Carers
Rotary Club - Shoe Box Appeal 2022
If you would like to help with this, please bring £1 to school in exchange for a Shoe Box, to be filled with items to send as gifts to underpriviledged children across Easter Europe and then return to school. Full details are on the link for the letter below:
Survey of Parents and Carers 2022
Thank for the responses, 262 in total, to this survey.
See the summaries on the links below of the responses and comments, including our response to some of the comments made:
Reception Mini-Books
See the letter on the link below, sent out to the parents and carers of children in the Reception classes, about support your child with Early Reading
Holiday Schedule
This has been updated and amended, a copy can be accessed on the link below. An error in the previous schedule for 2022 - 2023 resulted in one day too many in the pupil year so an additional closure day has been added - Monday 5th June. This means that school will re-open after the Summer Half-Term week long holiday on Tuesday 6th June.
Holiday Schedule for 2022 - 2023 and 2023 - 2024
ROBLOX
For important online safety information for parents and carers, please click the link below:
Dates and Events for the new school year - November / December 2022
Cross Country Races
Y5/6 Tuesday 1st November at Elm Wood
Y2,3,4 Thursday 3rd November at Middleton Parish
Y2,3,4 Monday 14th November at Parkfield
Y5/6 Wednesday 16th November at St. Thomas More
Other Dates/Events
Friday 4th November Non-Uniform Day - Bottles
Wednesday 9th November at 6.00 p.m. Meeting for parents/carers re Robinwood
Friday 18th November Non-Uniform Day - Chocolate Items
Friday 2nd December Non-Uniform Day - Cakes and Sweets and PTA Christmas Fair at 3.30 p.m.
Monday 5th to Wednesday 7th December Y5 Trip to Robinwood
Wednesday 14th December Christmas Lunch
Friday 16th December School closes for the Christmas Holiday
Tuesday 3rd January School opens for the Spring Term at 9.00 a.m.
Staff and Classes for September 2022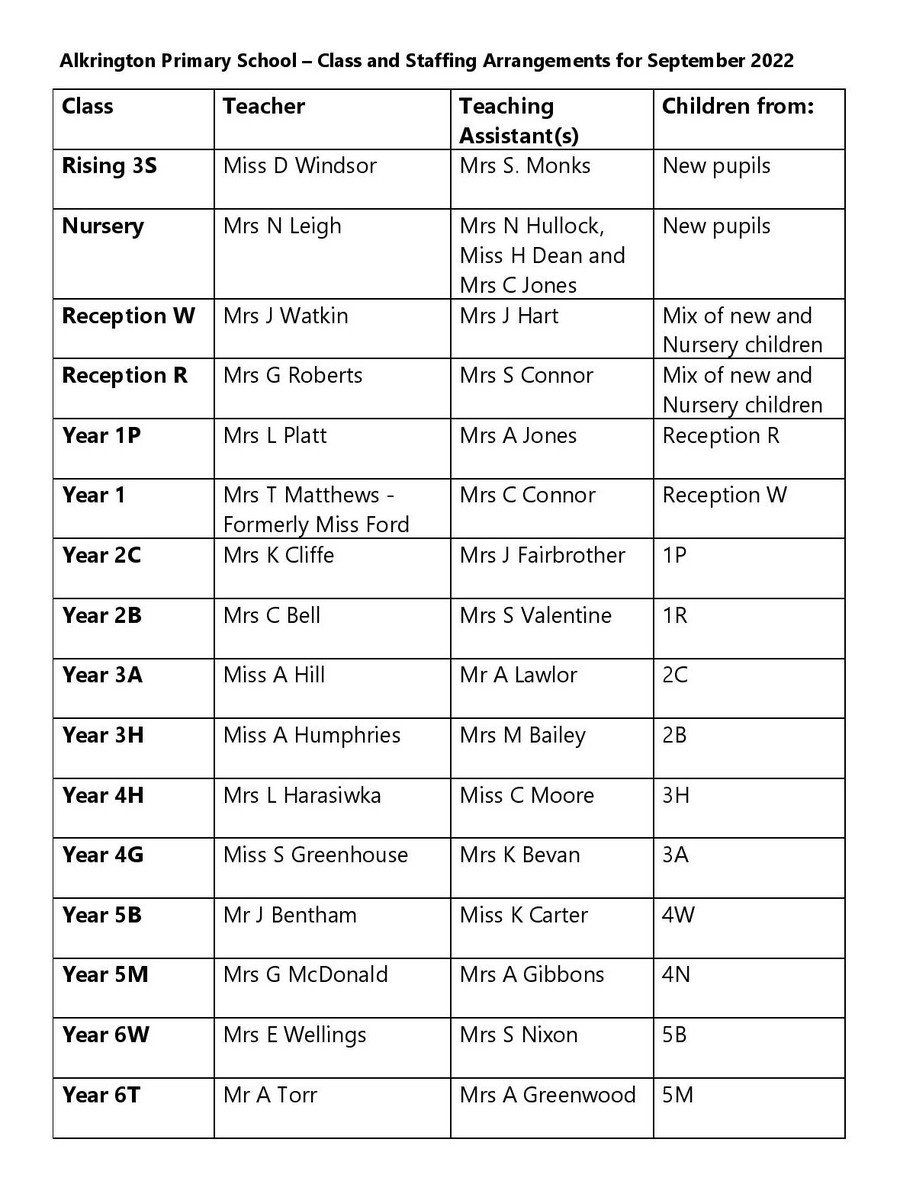 Mathletics
Children in Y1 to Y6 have been given home access to Mathletics, a targeted, rewarding and captivating online learning resource, which is aligned to curriculum standards. Mathletics can be used to set homework and encourage children to practise and consolidate their learning at home, using fun and interactive games and challenges. Please click here to access a parents support pack.
Robinwood Trip for Y5
We have booked for the current Y4 children to visit Robinwood Outdoor Centre in Todmorden on Monday 5th December 2022 for 2 nights, returning on Wednesday 7th December.
A letter is on its way to the Y4 children with details of how to sign your child up. A copy is on the link below. We are very keen that all children attend and, with your support, heavily subsidise the trip.
Attendance
Good attendance at school is essential for children to make good levels of progress and development.
Our overall attendance at school has dropped over the two years of the COVID pandemic, but now it needs to pick up again.
Attendance at school, overall, for this school year, to date, stands at 93.6%. We want it to be higher. For an individual, 96%+ represents good attendance.
Children's Welfare Officer, Mrs Hill, and Assistant Head, Mr Torr, have been working with the Education Welfare Officer from Rochdale LA on ways to improve our school attendance and support children and families with low attendance.
They have produced a newsletter, a copy of which will be available below on the link and our Twitter account. A copy will be emailed to all who have signed up to our email newsletter.
Those families where a pupil has attendance for this year below 90% will receive a paper copy along with a covering letter.
Where there is a genuine and understandable reason for low attendance, I accept this to be so, but many in this category may be guilty of keeping their child off school, when, in fact they should be in. This may be a lingering uncertainty/anxiety post-COVID.
We want to help and support our families to improve school attendance. In some cases, however it will be necessary to obtain evidence to support the reasons for absence and, at times, use legal enforcement, with fixed penalty fines, where necessary.
The Strategic Direction of the School
After consultation with staff members, the Governing Board have finalised their aims and objectives for this school year, and the next two. It is set out in the document below.
I welcome any thoughts or comments from parents/carers or pupils.
Year 1's Nativity Show
We hope you enjoy watching the long awaited video of the Year 1's doing their nativity show.
Music Lessons at School for Children from Y2 to Y6
Opportunities to learn to play a musical instrument, with tuition from qualified music teachers, will begin after the October holiday. There is a charge of £3.17 per lesson, which usually take place during lunchbreak or after school.
Some free places are available for those children who are on free school meals or in public care.
See letter on the link below has details, including which instruments are available and how to book a place. Completed forms should be returned to school
If your child is interested and is on FSM, please ask at the office.
Remember this.....Happy 70th Birthday Alkrington Primary School
For those of you who have been with us for a while, you might recall the following event from 10 years ago, as reported in the Middleton Guardian.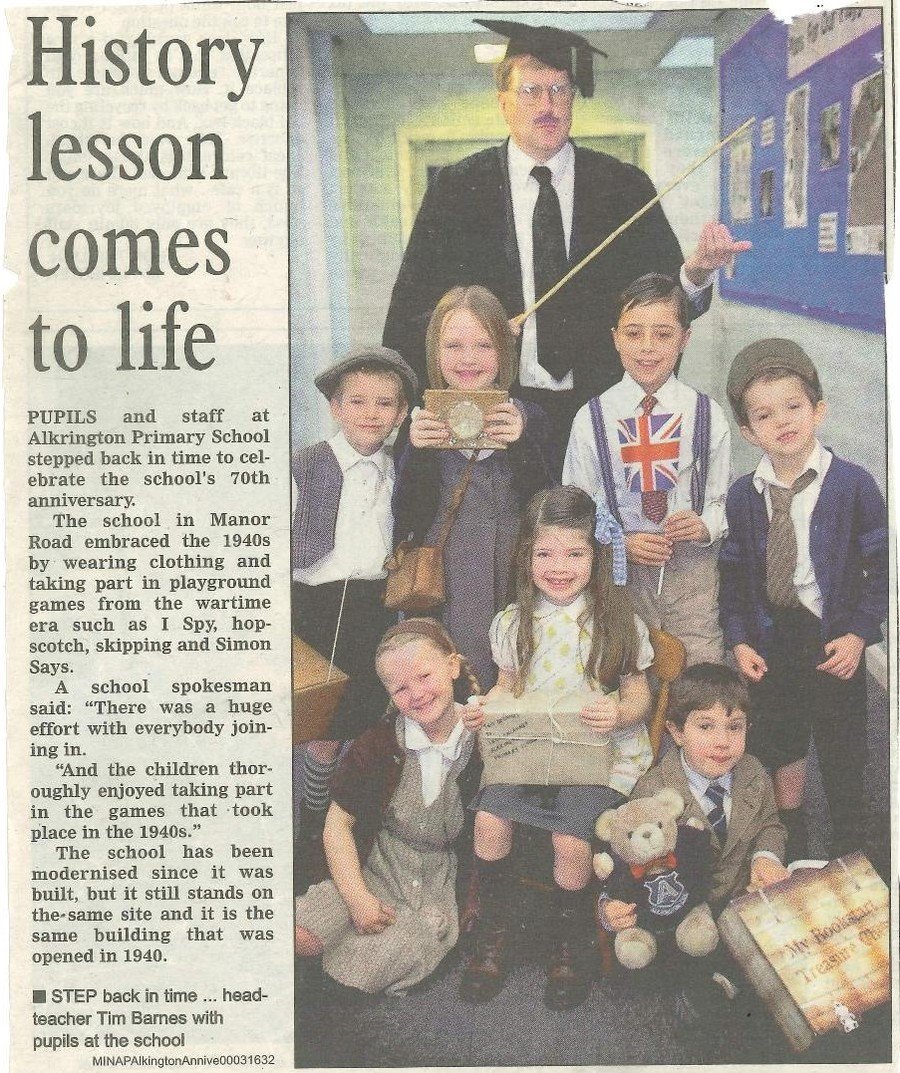 Happy 80th Birthday Alkrington Primary School
Thank you to all who supported our special day by dressing up or sending in memorabilia to make the event an enjoyable and informative one. Particular thanks to:
Local history expert Geoff Wellens, Vintage car owner Kevin Croft, Miss Ford & her mum who sourced lots of old artefacts, & Miss Pilkington's Grandma, Pat.
There are plenty of pictures on our school Twitter account, which also appear on the school website Home page.
I enjoyed looking though the old school Log Books, which had to be completed by the Head Teacher in those days.
Alkrington Temporary school opened in 1937, situated in the hall at the United Reformed Church on Manchester New Road with 14 pupils.
Alkrington Junior and Infant School opened on this site on 9th December 1940, with 80 pupils.
The country was in the midst of the Second World War, so entries in the Log Book mention the building of shelters, school closures after air raids the night before and practice in shelters during the school day. Lots of entries mention low attendance due to illnesses such as scarlet fever, whooping cough, measles and chicken pox. Also a number of closures due to severe winter weather.
I noted with interest that in 1938 the school closed for the Christmas holiday at 4.00 p.m. on 24th December. Not leaving much time to prepare for the big day!
I hope that the children enjoyed the day. I enjoyed giving the children a taste of school discipline as a 1940s Headmaster!
See the pictures below, a sample of the outfits worn on the day.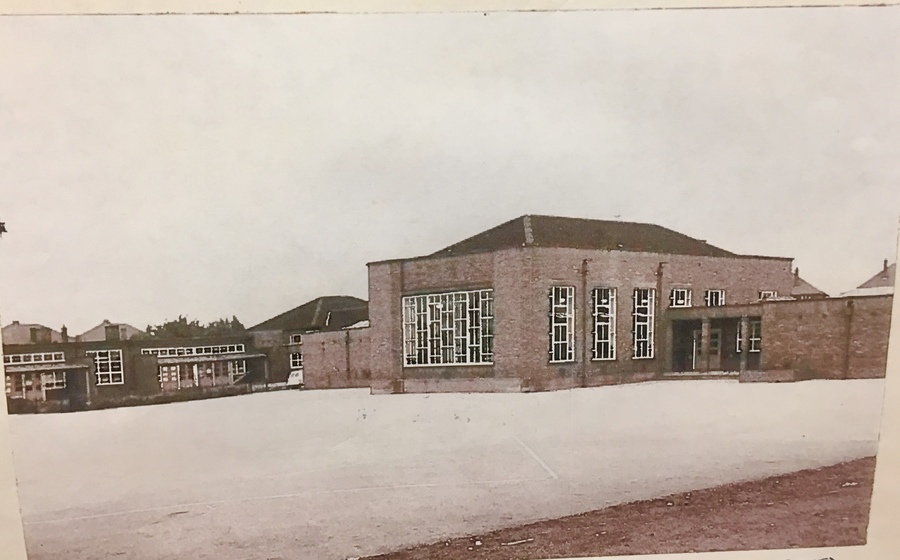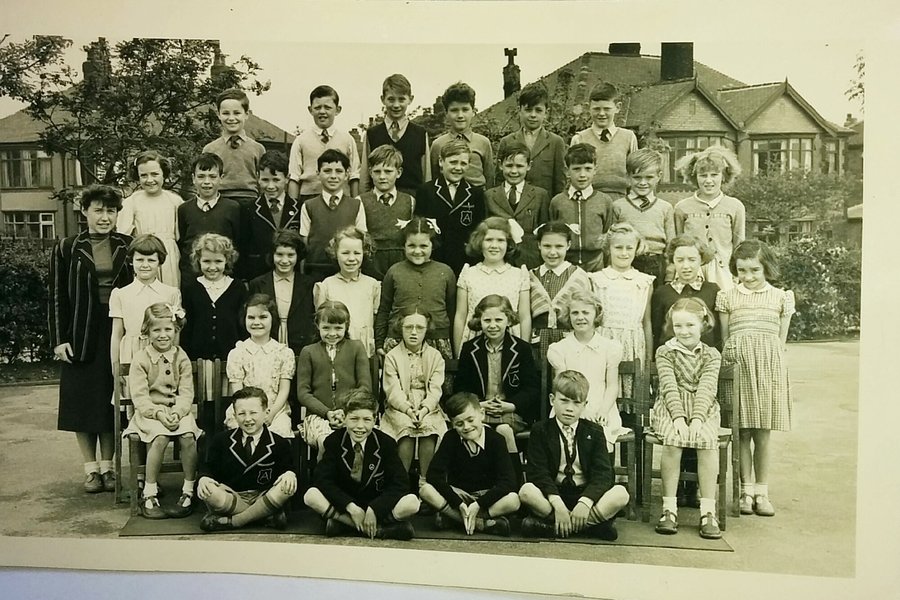 Safe After School Campaign
Please read and cosider the information on the poster below - which wants to help you check that clubs and activities that your child might attend out of school are safely and appropriately organised. For more information search for RBSCP Safe After School
Defibrillator
Thank to your generous donations, we now have a community defibrillator fitted into a secure cabinet attached to our school fence. You can find it near to the entrance to the staff car park.
The defibrillator is for use by anyone in need, and can be accessed by calling 999 in an emergency. The operator will tell you the code to open the cabinet.
Well done to Mr Nott, who has been the inspiration behind this scheme, and to those who raised the funds to pay for it, including Jenson Bleakley-White, who raised an incredible £400 towards our total.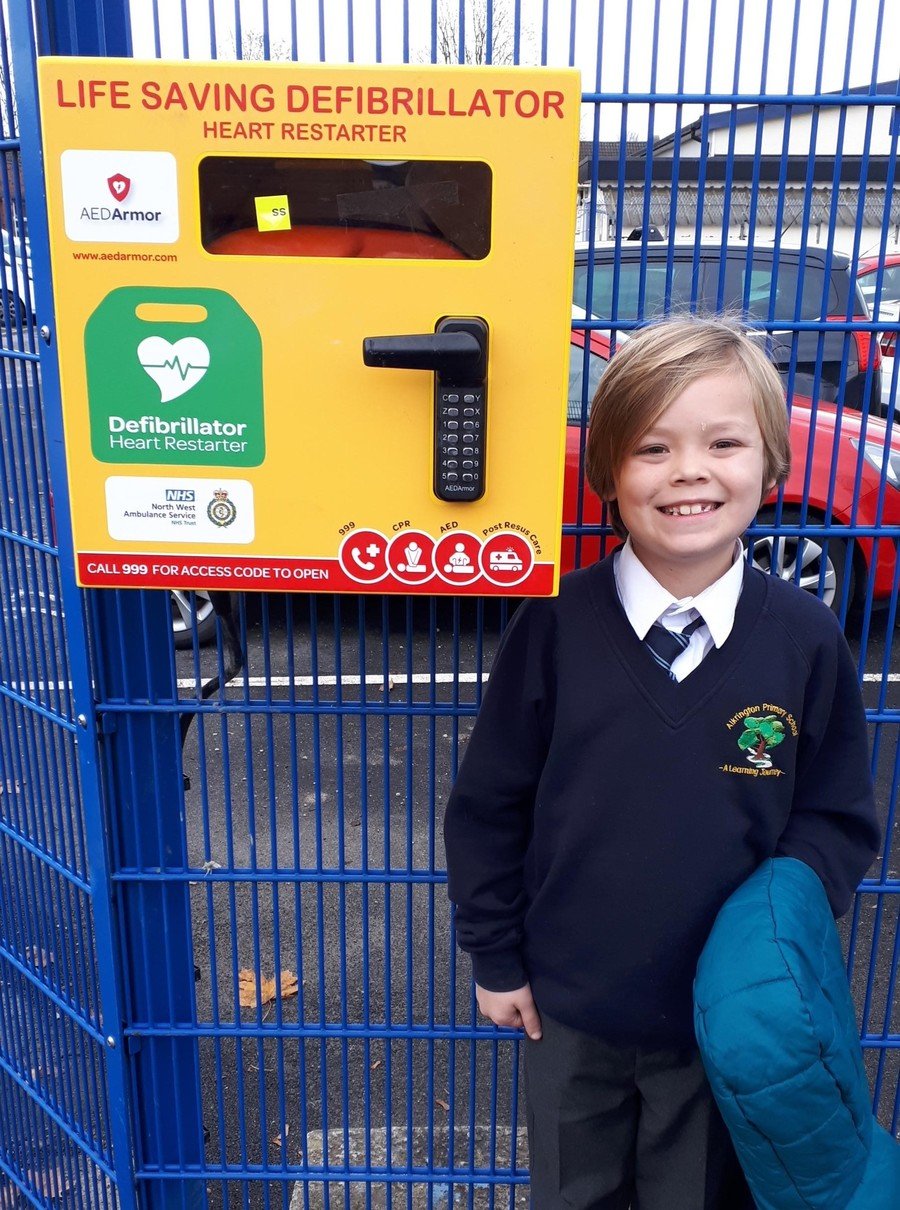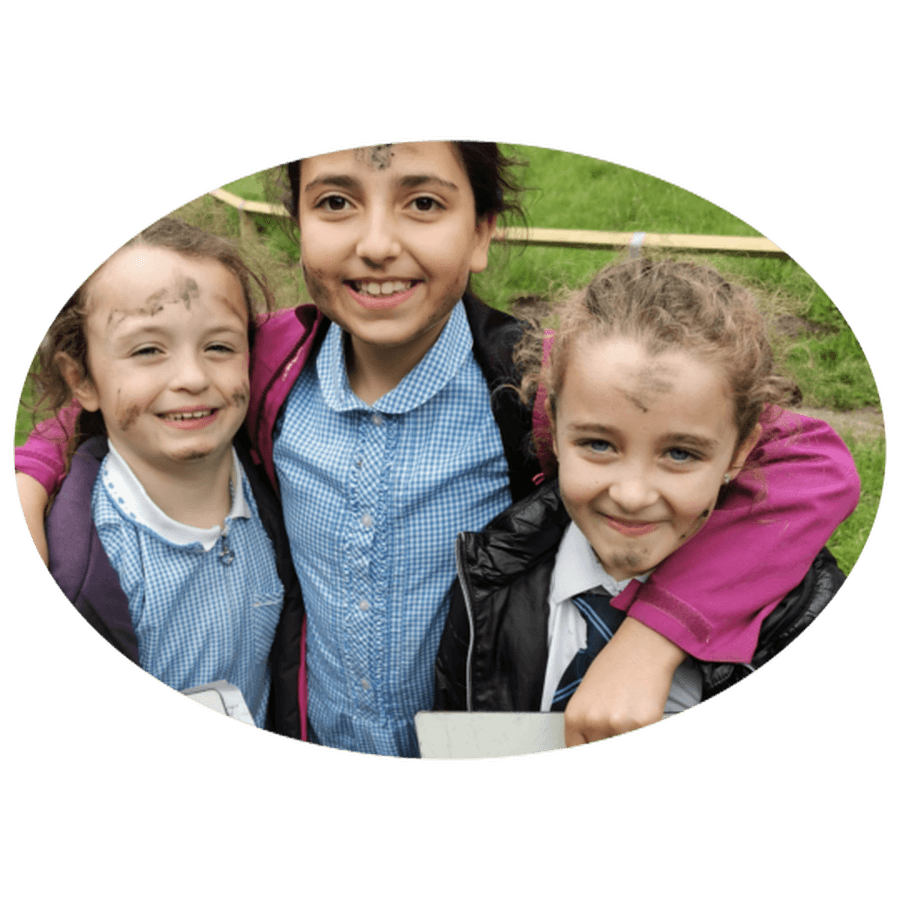 Latest Alkrington Primary Events
KS1 Nativity

08

Dec

2022

9:30 am - 10:30 am
Reception Nativity

08

Dec

2022

2:00 pm - 3:00 pm
Reception Nativity

09

Dec

2022

9:30 am - 10:30 am
Y3 & 4 Xmas Party

12

Dec

2022

1:00 pm - 2:00 pm
Reception Xmas Party

13

Dec

2022

1:30 pm - 3:00 pm