NEWS NOTICEBOARD
Welcome to Alkrington Primary School and our website.
Valentine Talent Show and Disco for KS2 Children
This event will be taking place on Thursday 13th February from 6.00 – 8.00 p.m.
If you have any talents that you would like to show off, get practising/polishing your songs, dances, magic tricks or jokes.
Tickets will be available, priced £3.00 each as from 3rd February.
Robinwood Meeting
We invite all of our Y5 children and parents/carers, and also those in Y4 to come along to a presentation to showcase the activities from the trip last month.
Y5 will be keen to see what went on, whilst Y4s will be keen to see what's in store for them in the next school year. The presentation will be at:
6.00 p.m. on Wednesday 19th February in the main school hall
The trip for current Y4 children (when they are in Y5) is booked for Monday 30th November to Wednesday 2nd December 2020
Ambition and Aspiration
We would like to encourage our children to look to the future and think about what might lie ahead in their lives. To that end we are organising events in Community Week, beginning 23rd March, which might give children an insight into the world of work.
We already have a number of volunteers willing to come and talk to the children about their jobs and what is involved and how they 'got there', but we need more.
If you feel that you could contribute, and spend some time talking to a group about your job/career, please contact Mr Nott at school.
If you have a link with a local business and would be keen to work with us in any way, also contact Mr Nott.
Mrs Harasiwka
Congratulations to Y5 Teacher, Mrs Harasiwka, who gave birth to Eliza on Christmas Day. Mother and baby both doing well!
Parent Governor Vacancies
A letter regarding three vacant positions and inviting nominations was circulated earlier this week. If there are more than 3 nominations, an election will take place.
Closing date for nominations if 7th February.
This is, of course, a serious undertaking. The commitment is to help maintain the good work of the school and seek further improvement, by working with and holding those employed in the school to account.
Once elected a governor will be expected to read relevant documentation, attend meetings and contribute to the discussion.
It is expected that a governor attends the three meetings of the full Board per year, as well as a minimum of three Committee meetings. There are also other ad hoc meetings and events. Most meetings begin at 5.30 p.m. and last for 1 ½ to 2 hours.
Defibrillator
Thank to your generous donations, we now have a community defibrillator fitted into a secure cabinet attached to our school fence. You can find it near to the entrance to the staff car park.
The defibrillator is for use by anyone in need, and can be accessed by calling 999 in an emergency. The operator will tell you the code to open the cabinet.
Well done to Mr Nott, who has been the inspiration behind this scheme, and to those who raised the funds to pay for it, including Jenson Bleakley-White, who raised an incredible £400 towards our total.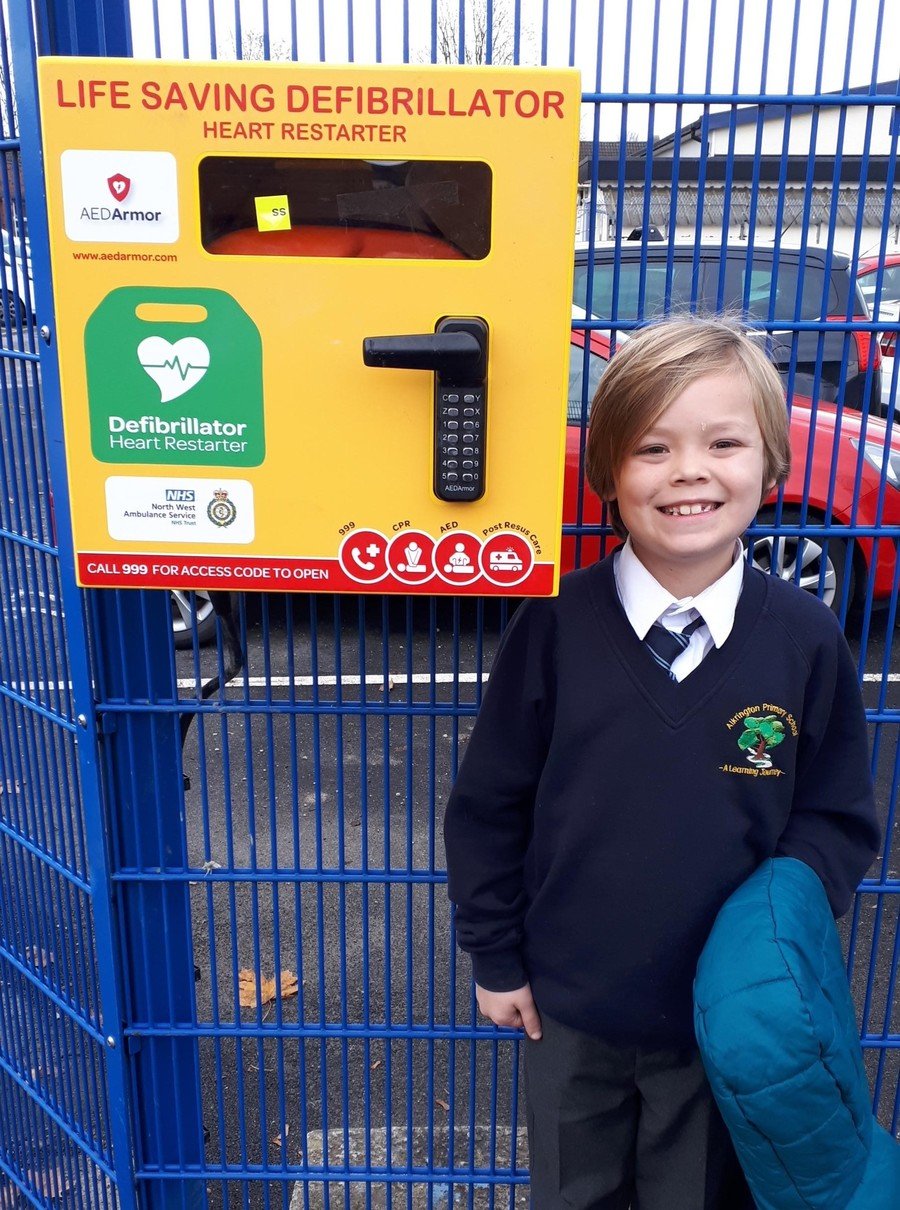 Inter-School Cross Country Champions 2019
The final race took place at St. Mary's RC Primary School on 13th November.
The results for our school teams:
Y3 1st Place Y4 1st Y5 1st Y6 2nd
Overall our school was in 1st place. This will be the fourth consecutive year when our school have been winners of this event.
Congratulations to all of our runners. Medals have been presented to each of the children who have represented our school in at least 2 of the 5 races this season
Well done to the winners of the final race.
Harry Ireland Y3 boys Chloe Millar Y4 girls
I have posted a summary of team results on our Twitter page
Thanks to the staff who have helped us to achieve this: Mr Kelly, Mr Nott, Mr Lawlor, Mr Torr and Mrs Platt
Racing to Read
From week commencing 18/11, school will be running a reading incentive to encourage our pupils to be reading at home as often as possible. The planners will be checked weekly to update how many times a child has read at home, which will be logged on our school reward chart. Please can you ensure that your child is reading at home regularly (not necessarily always with an adult or the school band book) and planners are signed to show this.
Parents' and Carers' Questionnaire
Click on the link below to look at a summary of the results from the survey conducted during Parents' Evening on 9th October. Thank you to the 257 respondents who took the time to respond and to our School Councillors who carried out the survey.
Parents' Questionnaire Results Oct 2019
Times Table Rock Stars
After the October holiday, we will be launching TT Rockstars across school for children from Y1 upwards. It is an online 'game' used by many schools across the country which encourages and rewards the learning of times tables. Your child should have their login details in the front of their planners. Please check that they can log in at home and if there are any issues, please let your child's teacher know.
Phonics and Welcome event in Reception
Thank you to all those parents/carers who attended our phonics/welcome event. As requested, the PowerPoint is available below.
Breakfast and After School Club ( BC and ASC )
To make sure that we have all of the correct information and can accomodate as many children as possible, please complete, where needed, and return to the school office the following forms:
Holiday Pattern for 2019 - 2020
The holiday schedule for the current school year and next is available by clicking: Here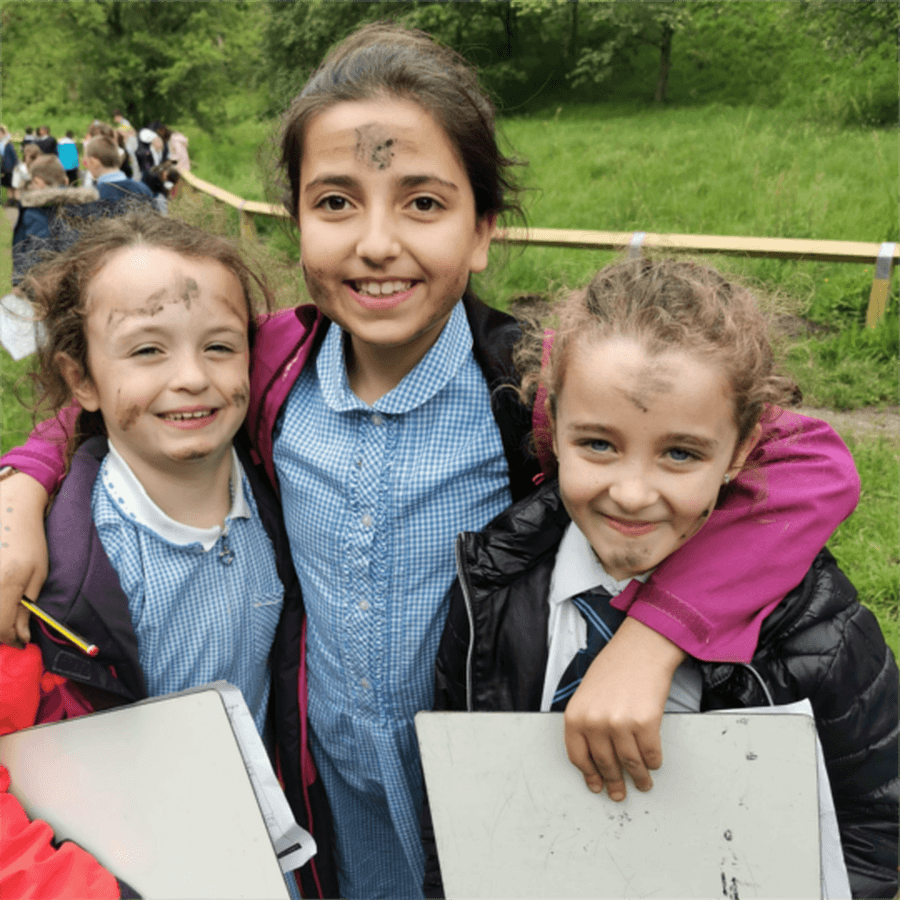 Latest Alkrington Primary Events
Chinese Dance Workshops in N and R

27

Jan

2020

Chinese dancing workshops in the EY classes
Valentine Talent Show / Discos for KS2

13

Feb

2020

6:00 pm - 8:00 pm @ School Hall

Disco and Talent Show for KS2 children. Entry by ticket only. Tickets cost £3 each and are limited in number. On sale from Monday 3rd February
Robinwood Presentation

19

Feb

2020

6:00 pm - 7:00 pm @ School Hall

Robinwood Presentation for children in Y5 and Y4
Break up for Feb holiday

21

Feb

2020

3:15 pm - 4:15 pm

School closes for the February half term holiday - 1 week