Welcome to the website of
Alkrington Primary School
Jack and the Beanstalk Pantomime at Middleton Arena
Reception, Year 1 & 2 on Wednesday 7th December
Key Stage 2 on Thursday 8th December
Please could you send your payment and permission slip to school as soon as possible.
If you have elected for your child not to attend, please let the office staff know. They will still need to stay in school but will finish at the normal time; 3.15 p.m.
As mentioned in last week's newsletter the only performances available were in the afternoon. The show is scheduled to begin at 1.00 p.m. and finish at c. 3.15 p.m. Therefore, on the days of the performances, we will have an early lunch, walk down to the Arena at 12.15 p.m.
Please make sure that your child has appropriate footwear and a suitable coat.
For the return journey I have arranged some coach transport to ferry the children back to school at, hopefully, 3.30 – 3.45 p.m. Youngest children will be delivered first. Older children i.e. Y2 on the first occasion and Y5 and Y6 on the second may walk home if the weather conditions allow. Please appreciate that on each occasion the children will first need to return to class before being dismissed into your care. We cannot be precise about timing, so please be patient.
Middleton Schools' Times Table Champions
Our school team, made up of pupils in Y5 and Y6, were victorious in the competition held at Elm Wood Primary School on Friday 14th October. See pictured below the winning team, with teacher Aimee Hill.
Team members: Y6 - Mikey Farrington, Imogen Chadwick, Ava Walsh, Ali Al-Attar and Chantelle Chingo
Y5 - Louie Gagan, Sharon Peters, Connor Darbyshire, Nicole Povah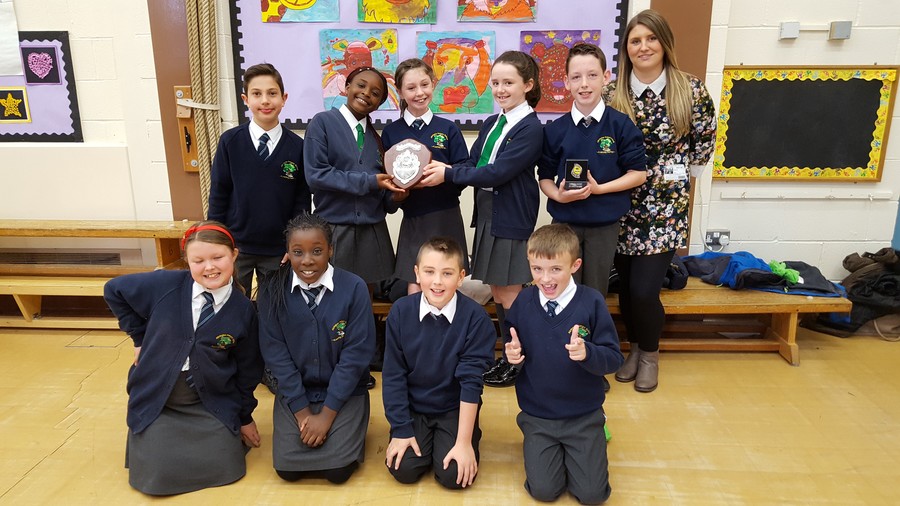 ECO Council for 2016 - 2017
Mrs Nixon organises our ECO Councillors on valuable conservation and environmental activites. The council for this year is:
3B Isla Masters 3H Rory Jenkner
4K Cody Hibbert 4T Will Gillett and Molly Judge
5H Timi Adekunle and Zarah Khan 5M Summer Taylor
Y6 Imogen Chadwick, Ellie Mae Stanley, Samantha Pearson, Brooke Baldwin
Reece Johnson, Nicholas Baron and Morgan Riley
Y6 children pictured below: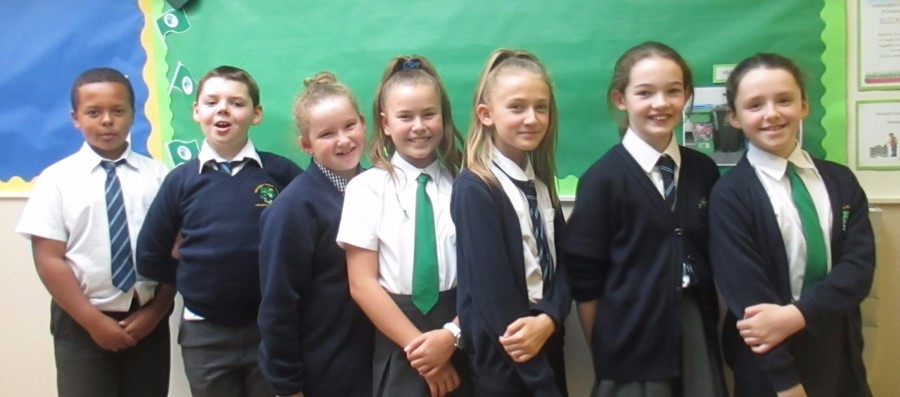 Cross Country Races
Our children have taken part in races with 14 other local schools. Overall our team finished in 2nd place, behind the winners; St. Thomas More. Well done to all who have taken part, and special congratulations to the following who won their races
Y2 Girls Amelia Frater - won 1 race
Y3 Girls Grace Foster - won 1 race
Y4 Girls Niamh Dolan - won all 5 races
Y5 Girls Nesly Esposito - won 3 races
Y6 Girls Katie Wilkinson - won all 5 races
The Y5 team were winners too!
100% Attendance for 2015 - 2016
Congratulations to those children who have had perfect attendance during this school year (don't be off tomorrow!)
They were presented with certificates and their gold 100% badges in assembly this morning. There are many other children who will receive, before the end of term, a Silver or Bronze badge, for their first or second term of 100% attendance.
If you have any queries or think that your child has been missed out, check first on the attendance print-out which came with the school reports on Monday, and if you still think that they have been missed, please let me know.
They are:
Reception Jack Johnson, Rosie Fildes, Jayden Parr
Y1 Daisy Eagleton, Luke Parker, James Temple
Y2 George Edwards, Shantel Kalolo
Y3 Jessica Bonar, Molly Judge, Nicole Mellor, Nifemi Akinwande, Louis Kagame, Stanley Morrison, Dazee Robinson, Toby Farrington
Y4 Jack Burton, Katerina Edwards
Y5 Luca Pop, Imogen Chadwick, Stephen & Mark Edwards, Jamie Meyers-Wilkinson, Daniel Turner
Y6 Emmy Abbott, Daniel Edwards, Louis Hargreaves, Faith McGovern, Heidi Taylor, Chanel Hathaway,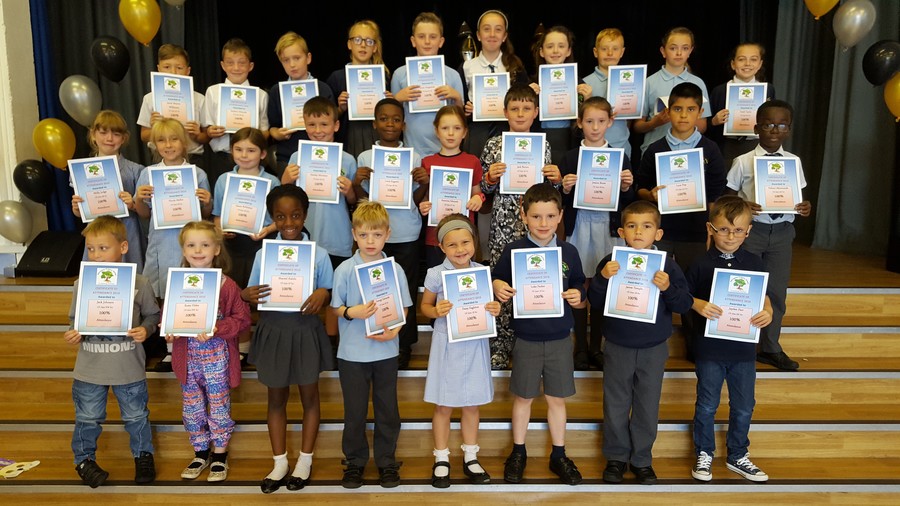 Class 4T - Can't Stop the Feeling
Class 4T made a music video as a reward for everyone completing their Silver Behaviour Charts. Enjoy!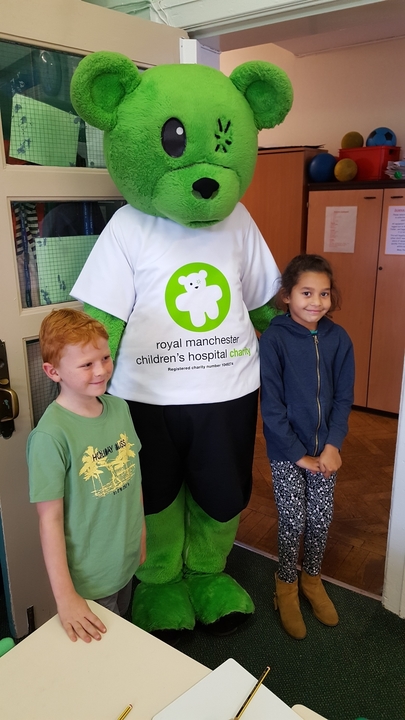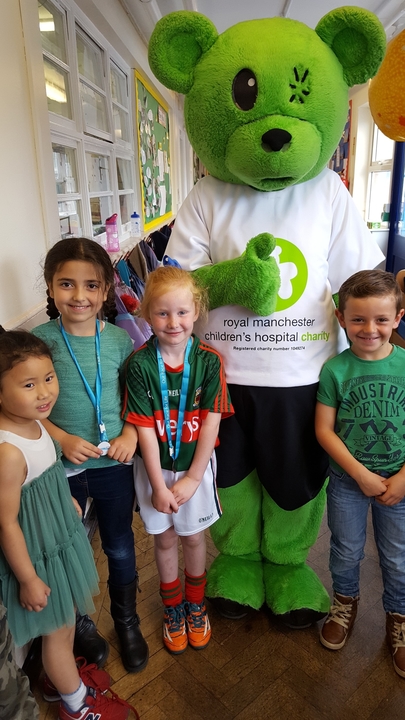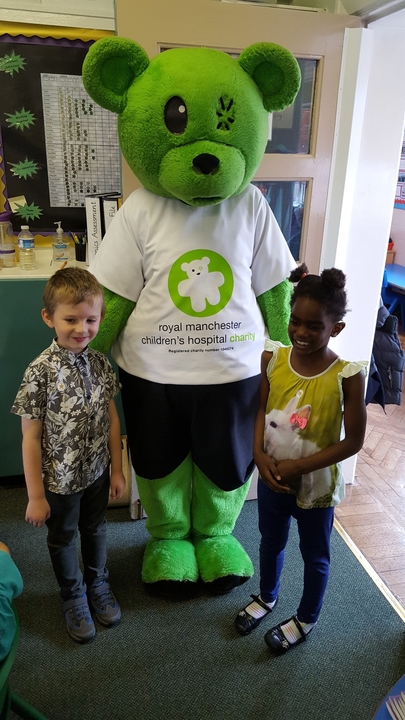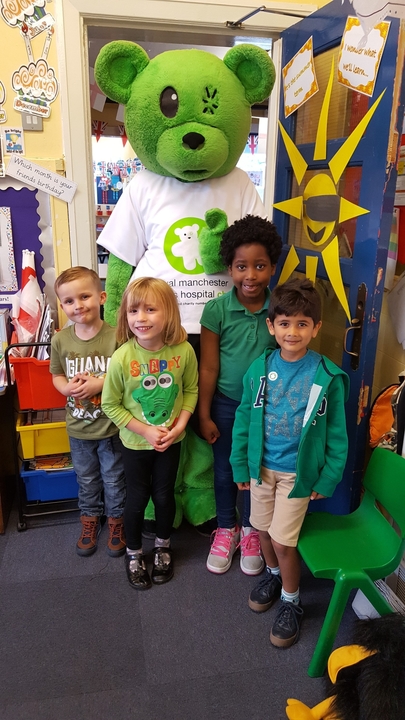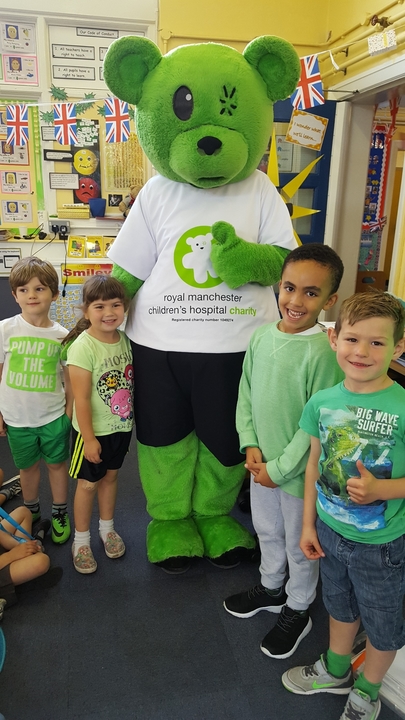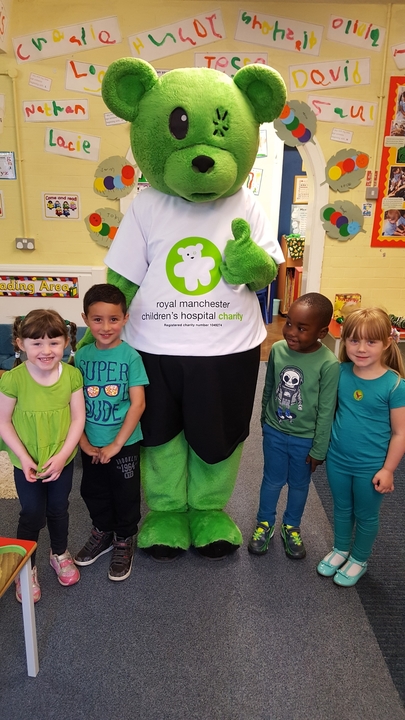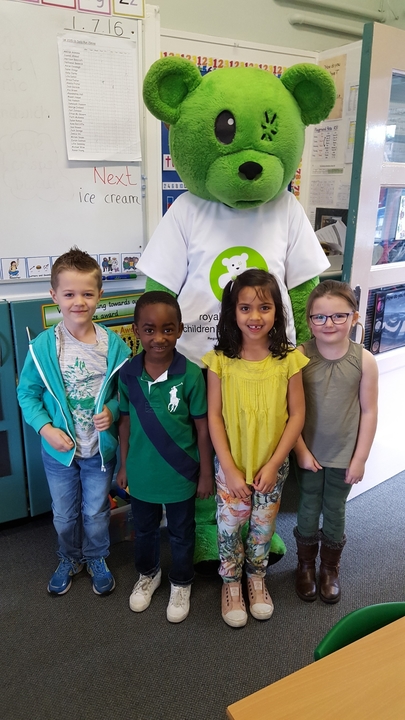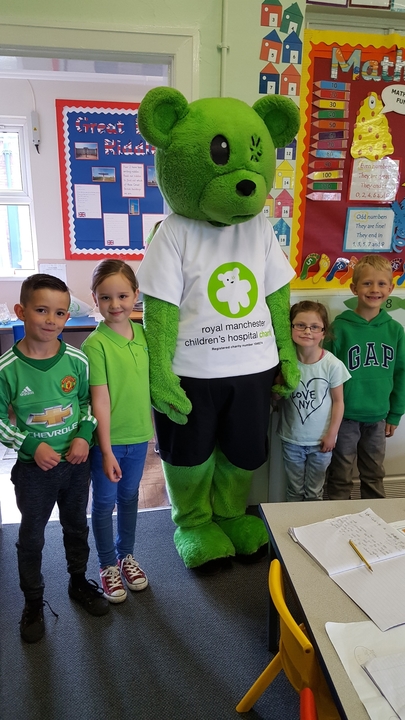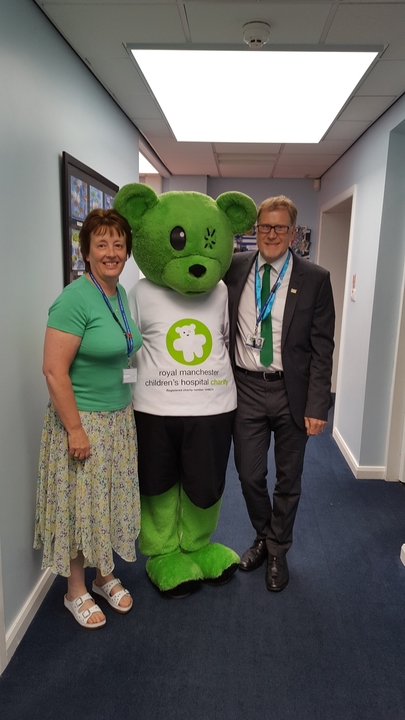 Be Seen in Green
Thank you to all who came dressed in green and made a donation to the Royal Manchester Children's Hospital on Friday 1st July.
We had a visit to school from Humphrey, the RMCH Mascot.
The Race for Life 2016
We have elected to support the Race for Life this year, to link in with our Daily Run. The run was completed on Wednesday 22nd June, and a great effort by so many of our children.
On receipt of a donation, we've got some Race for Life medals, so please bring any monies as soon as possible, and hopefully by Friday 1st July.
The latest total is in the region of £5,200
The web address if you wish to make a donation via the Just Giving site is:
https://www.justgiving.com/fundraising/alkrington-primary-school22-06-2016
Thanks for your support.
Rochdale Recycle4Schools
On 18th May children from our school went to Parkfield Primary School in Middleton to meet Nadiya Hussain, winner of BBC TV's 'The Great British Bake-Off' for the presentation of awards following the recycle4schools scheme earlier this year.
Parkfield were judged the winning school as their ratio of pledges to pupils on roll was greatest, but our school had the highest number of pledges, a magnificent 2,734. Thank you to all who helped to raise awareness of recycling in Rochdale.
We did have some winners however; Ollie Burgess in Y2 had the highest number of any individual from any school, so received a 1st place award, and Jayden Parr in Reception came 3rd.
The slideshow below has pictures of our children ( the top ten in our school ) with Nadiya, along with some from other schools who were among the highest individual pledge getters!
A special well-done and 'Thank You' to Mrs Nixon, our own Eco-Warrior, who organised the scheme in our school.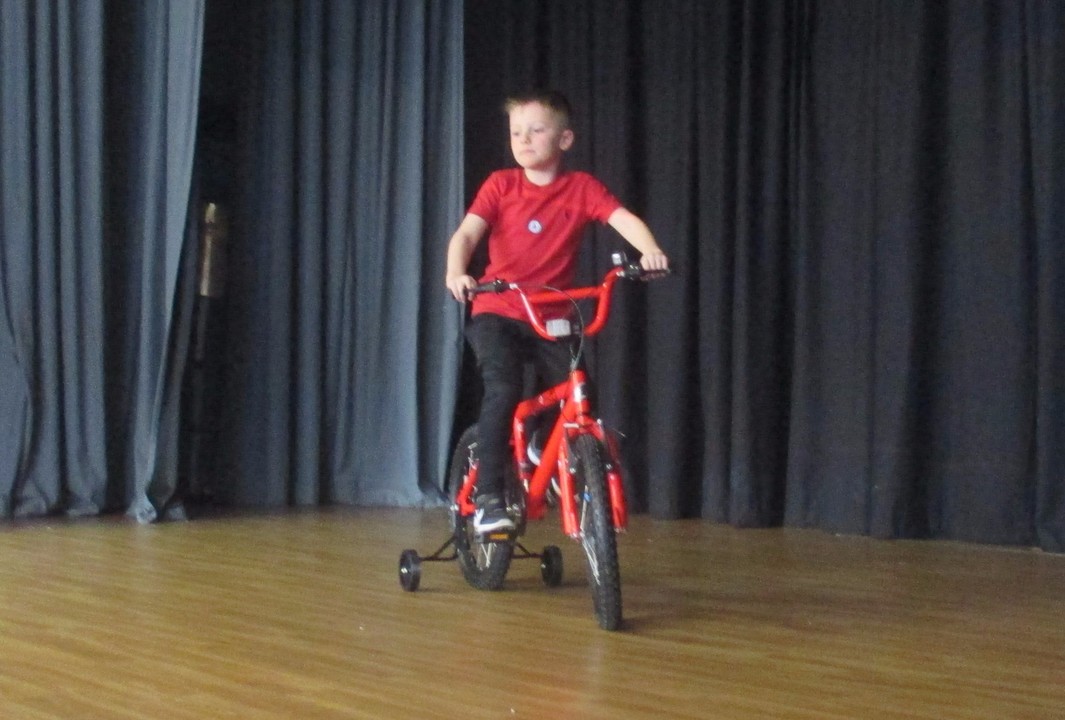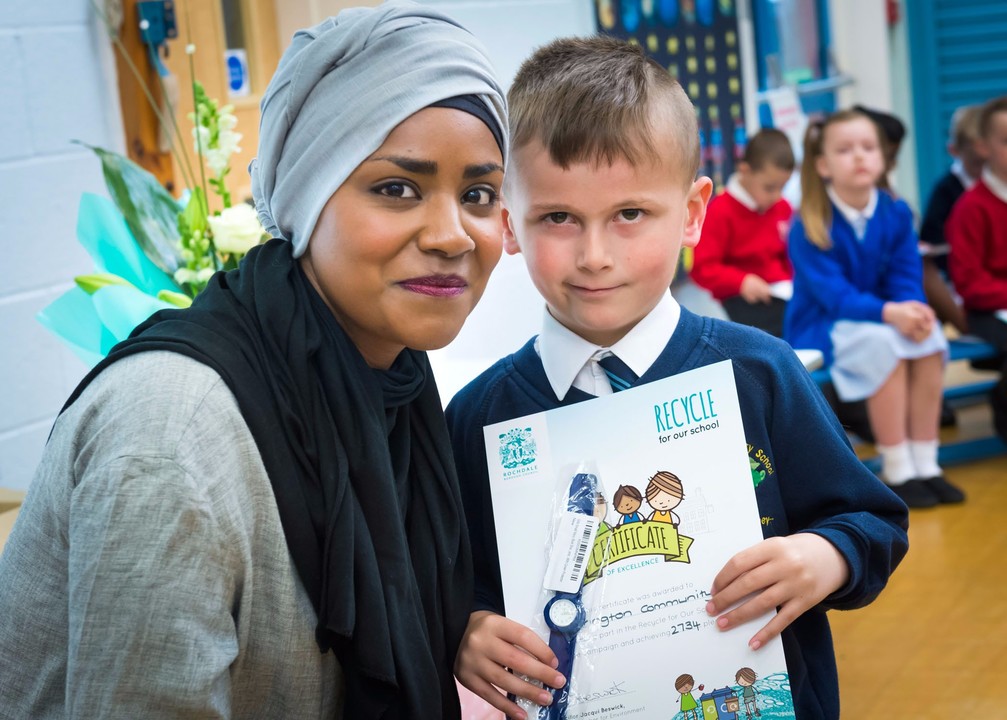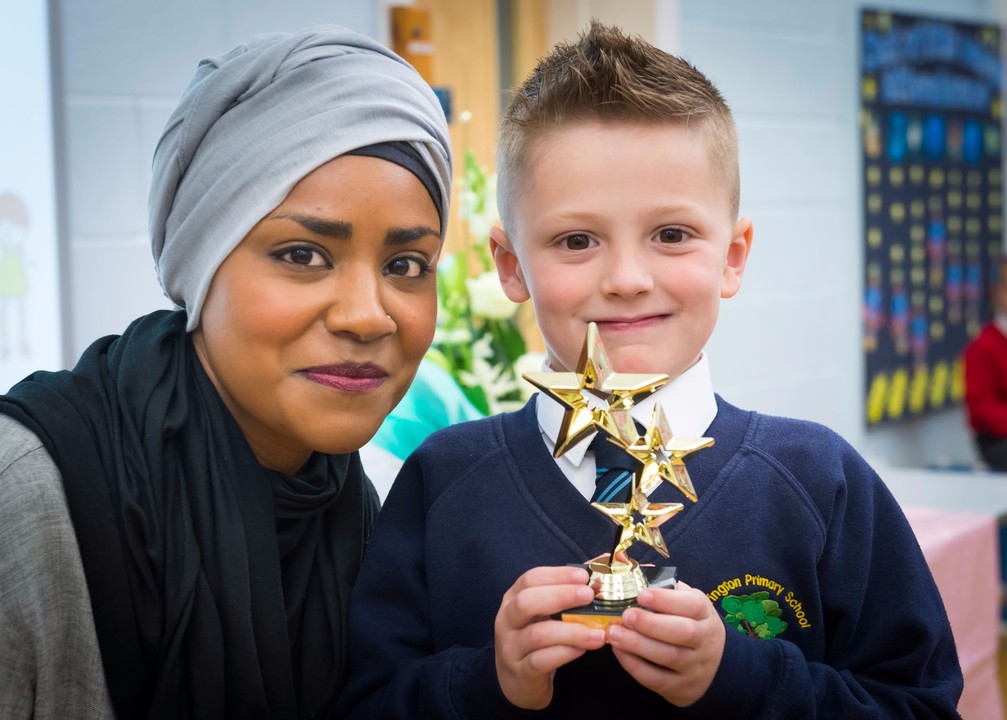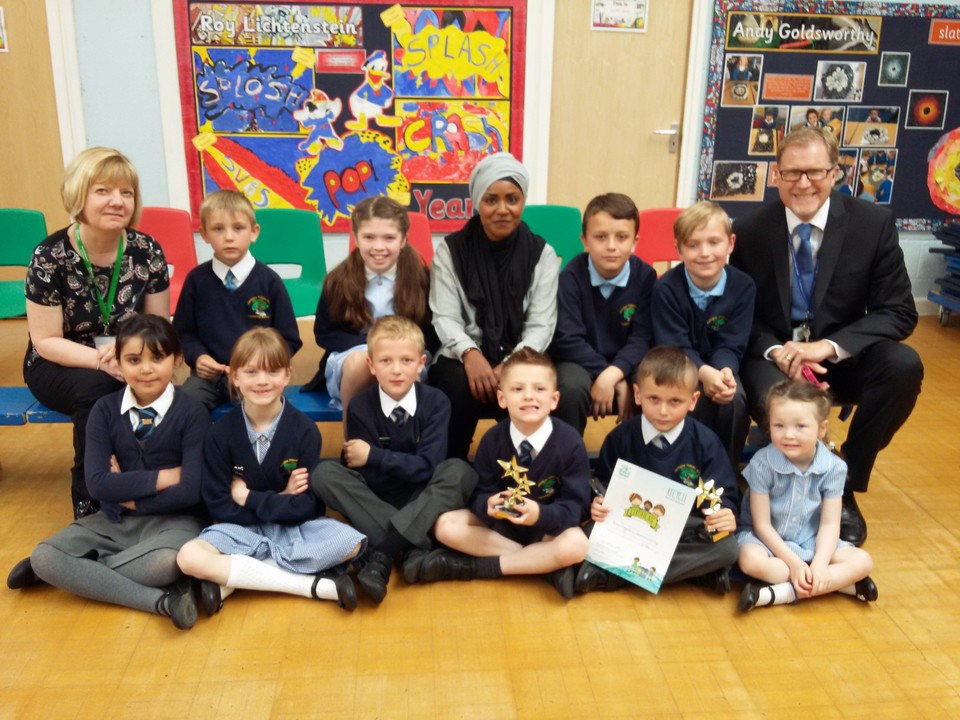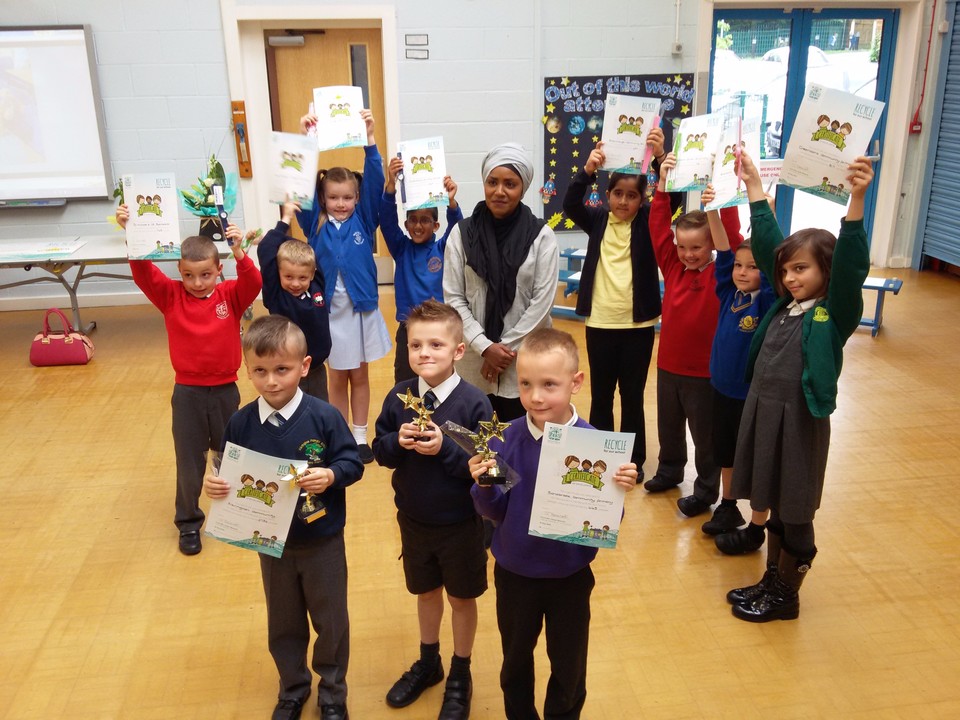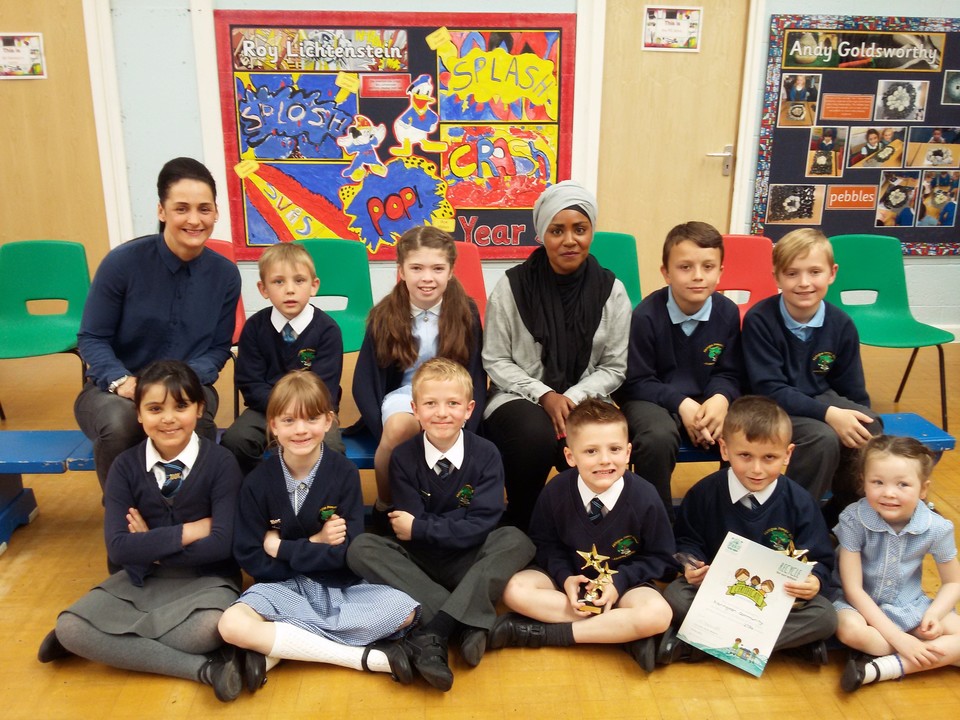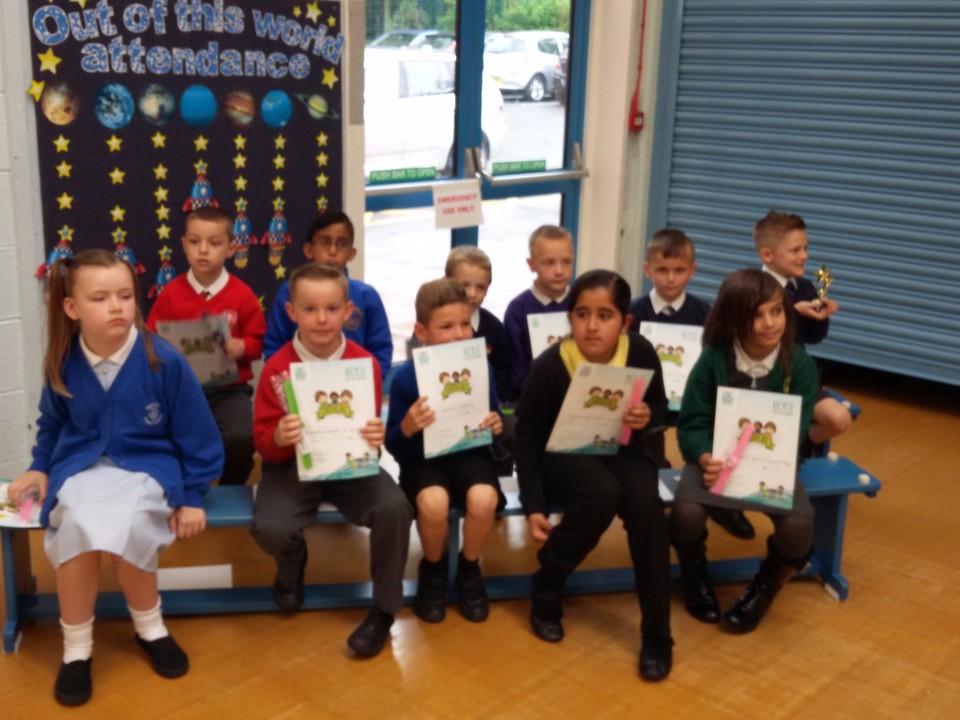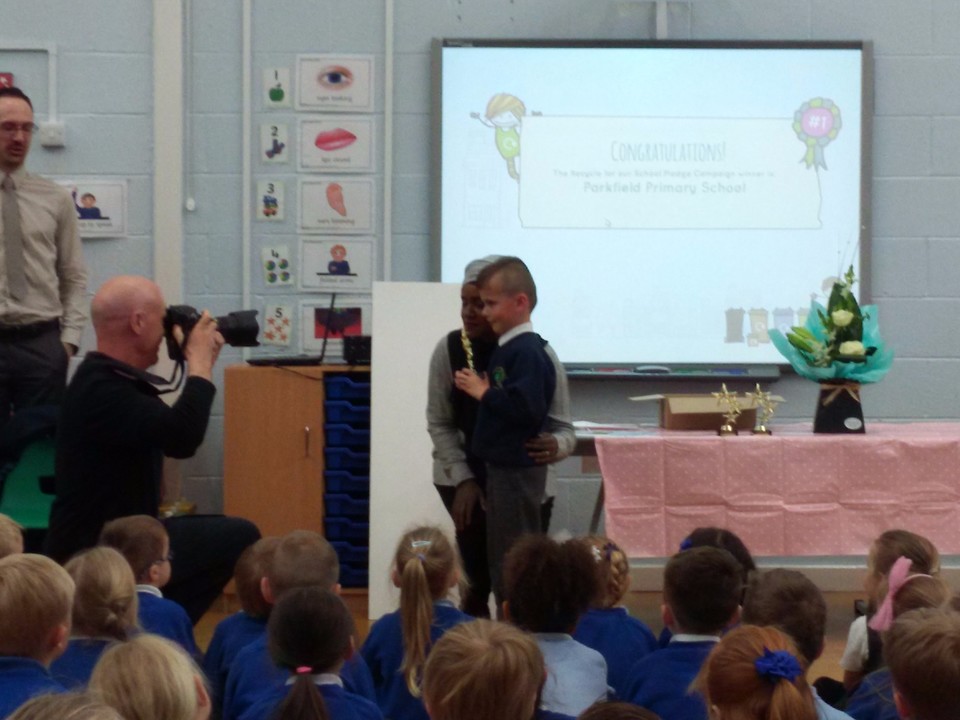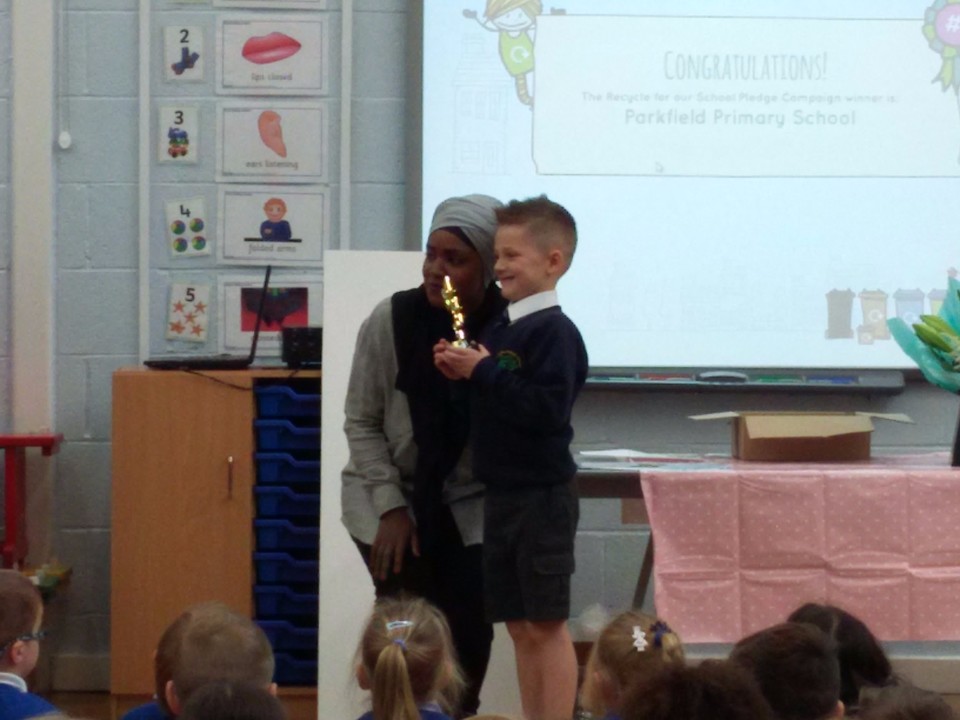 Dance Festival 2016
More great performances from children in Y3, 4 and 5, and staff, in this year's Dance Festival. Well done team! See some pictures below: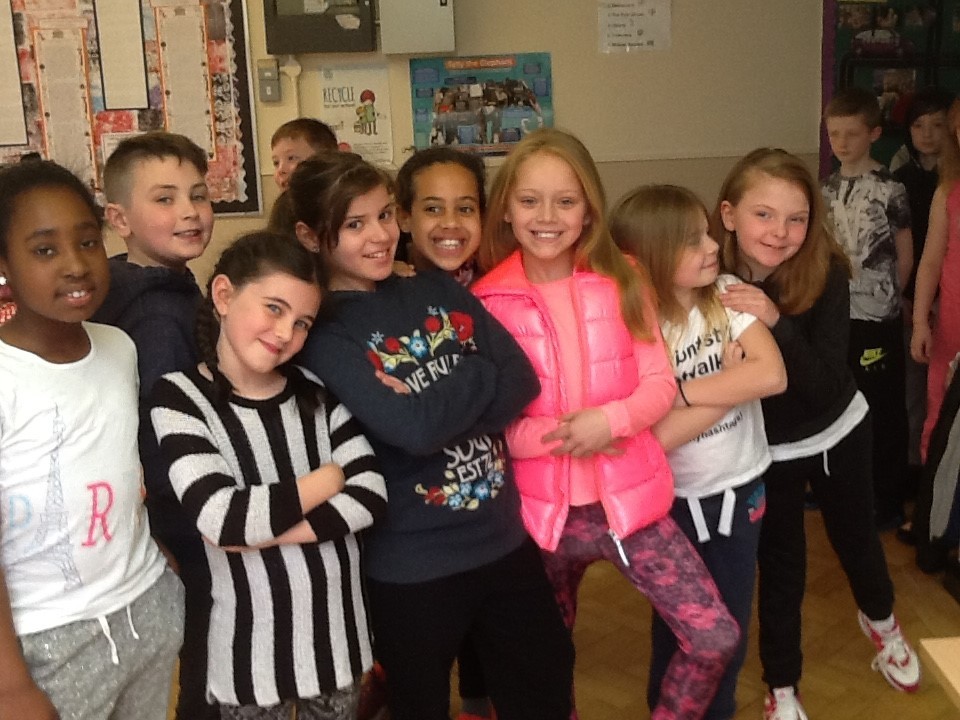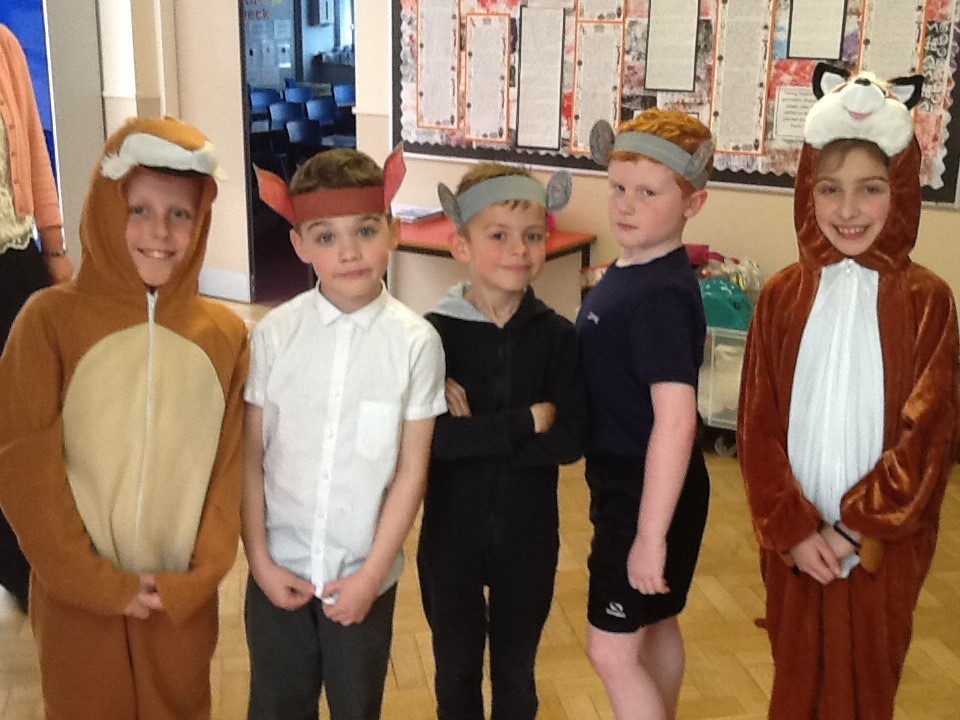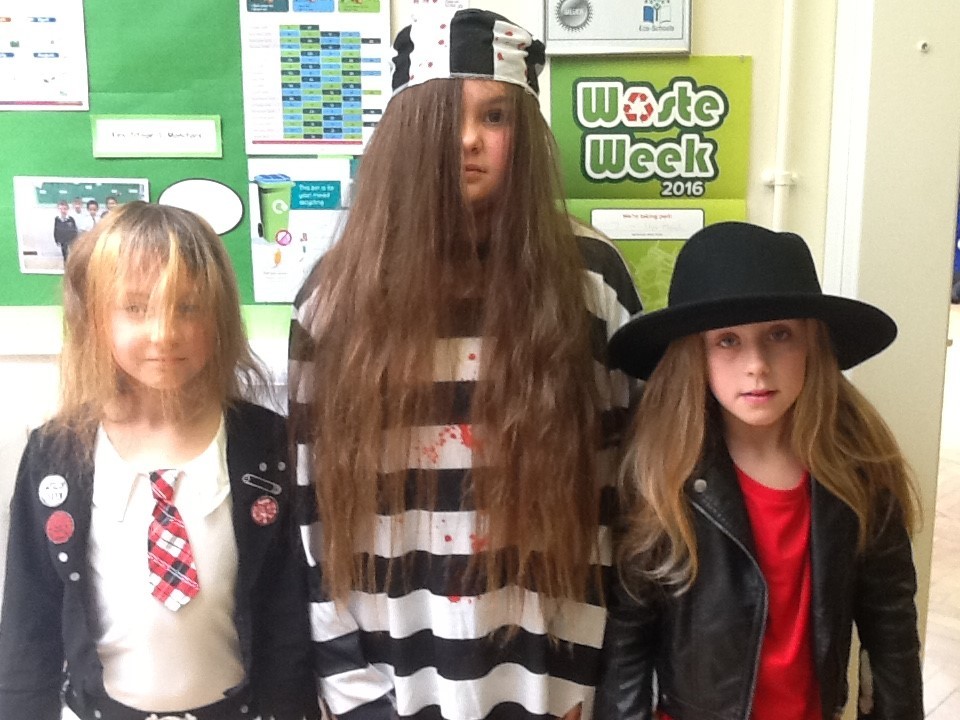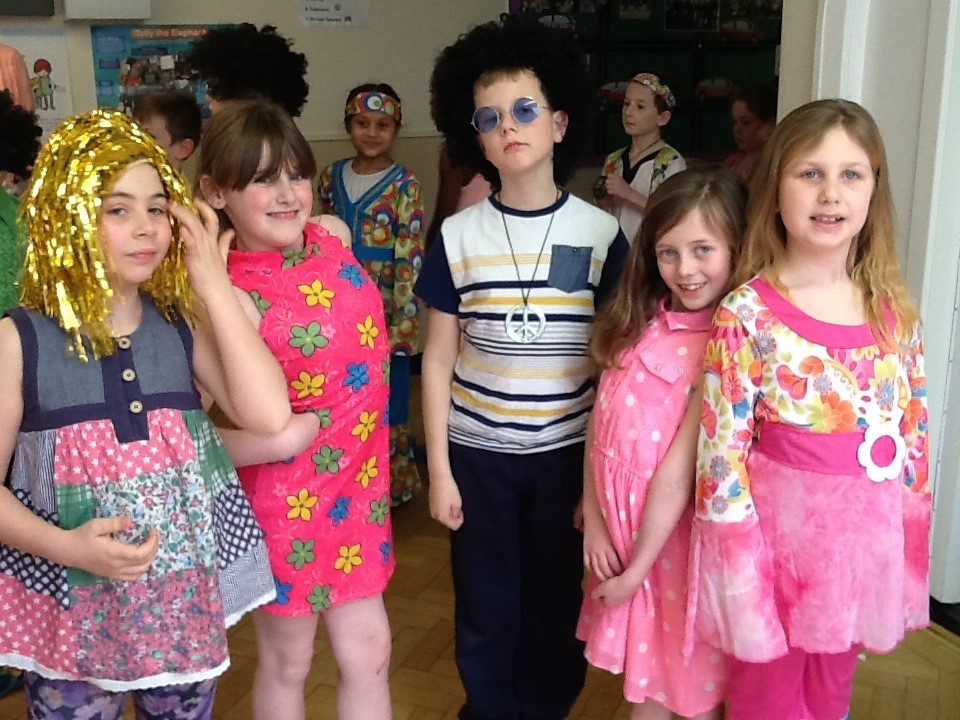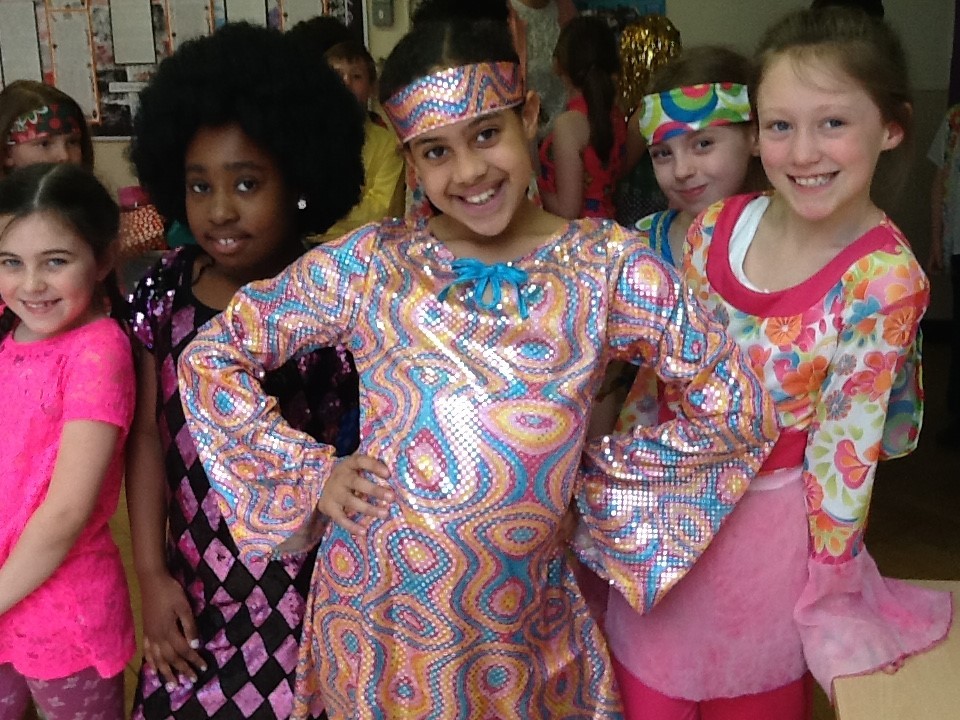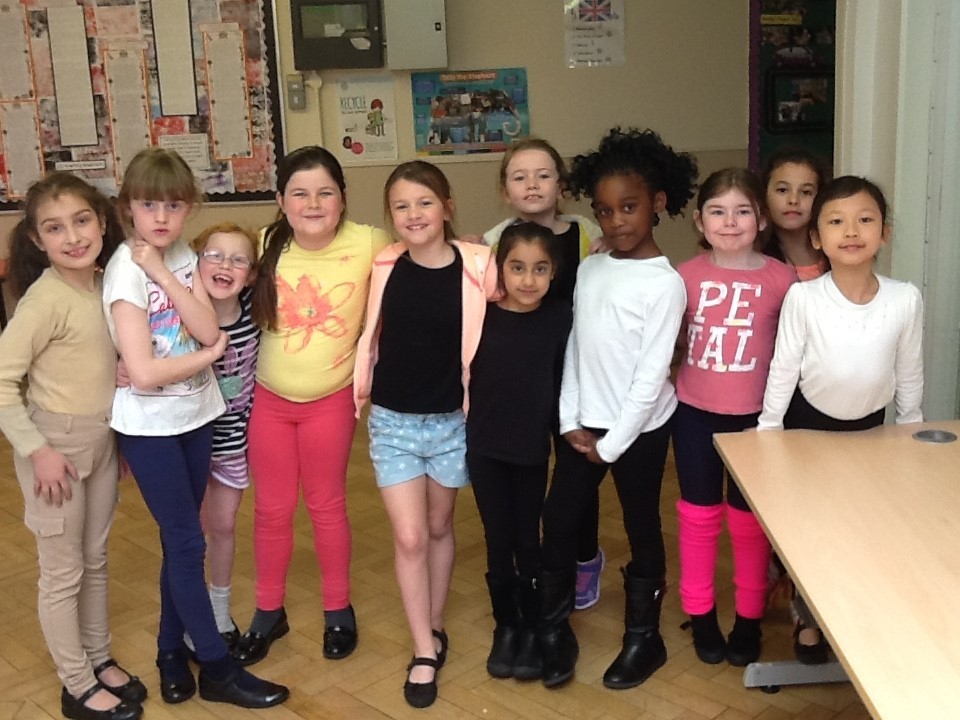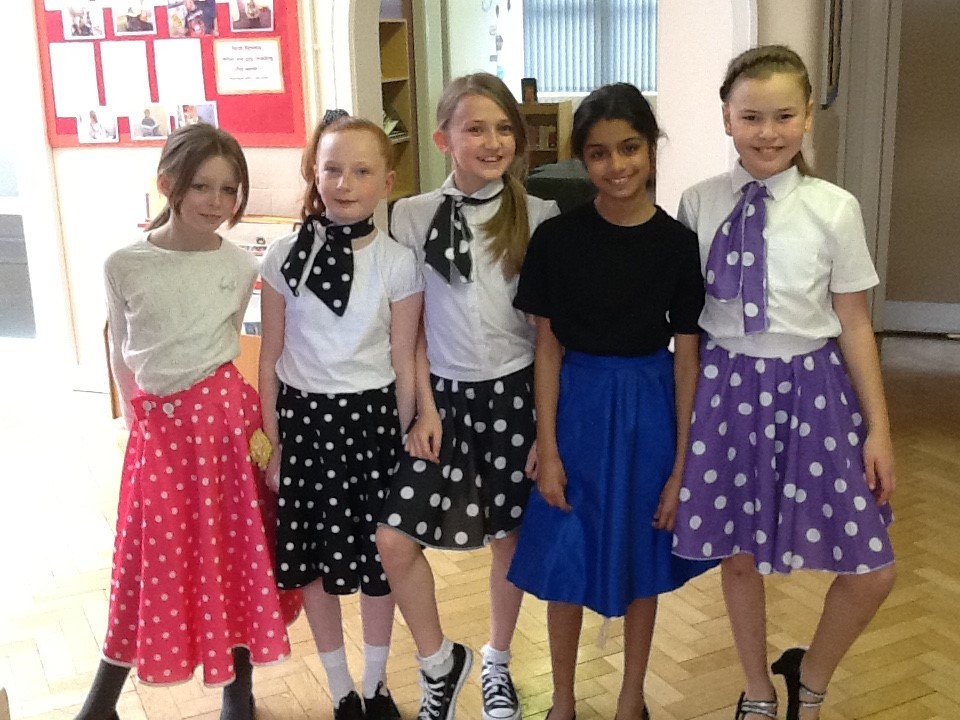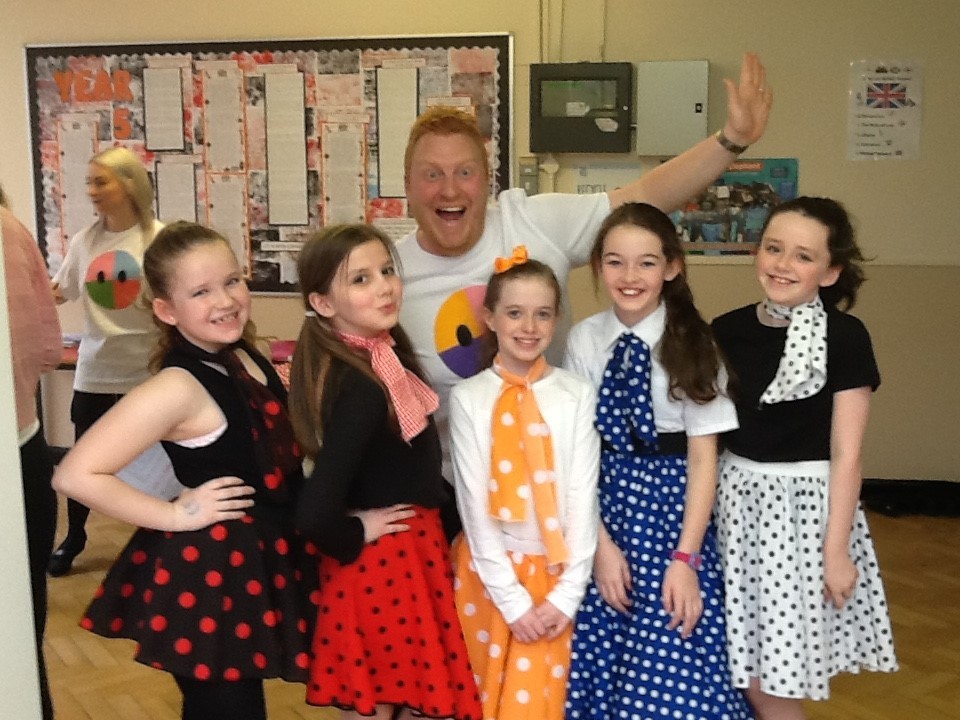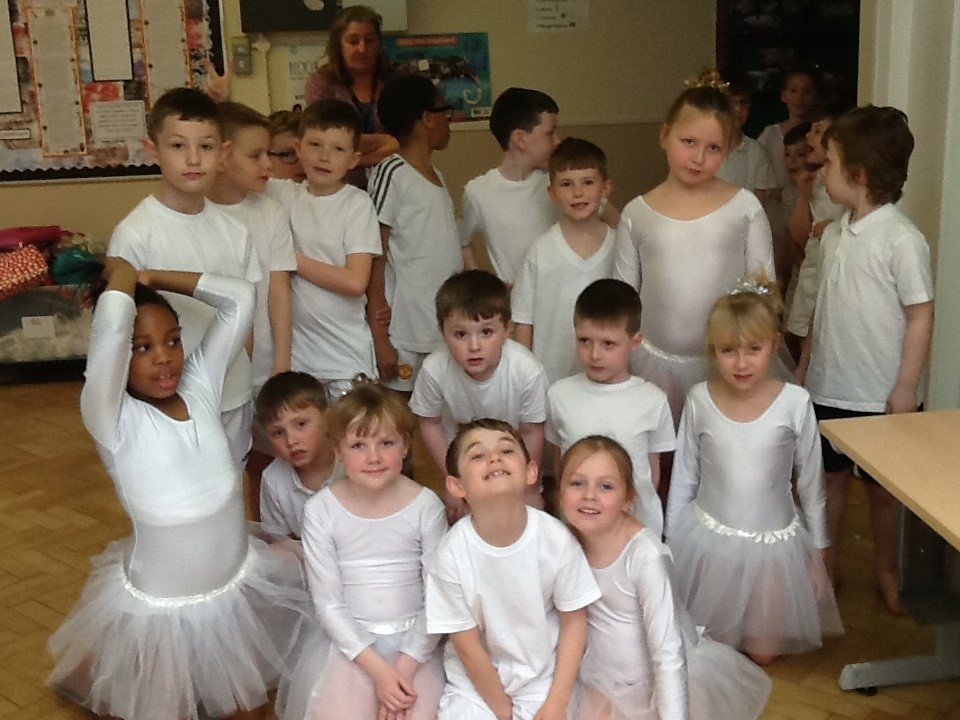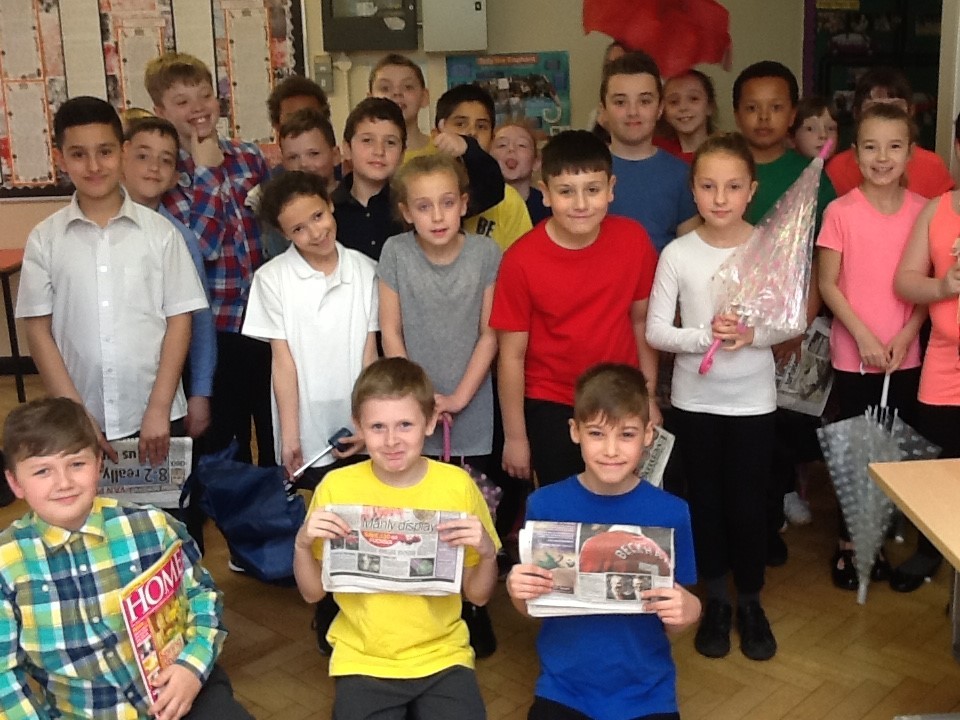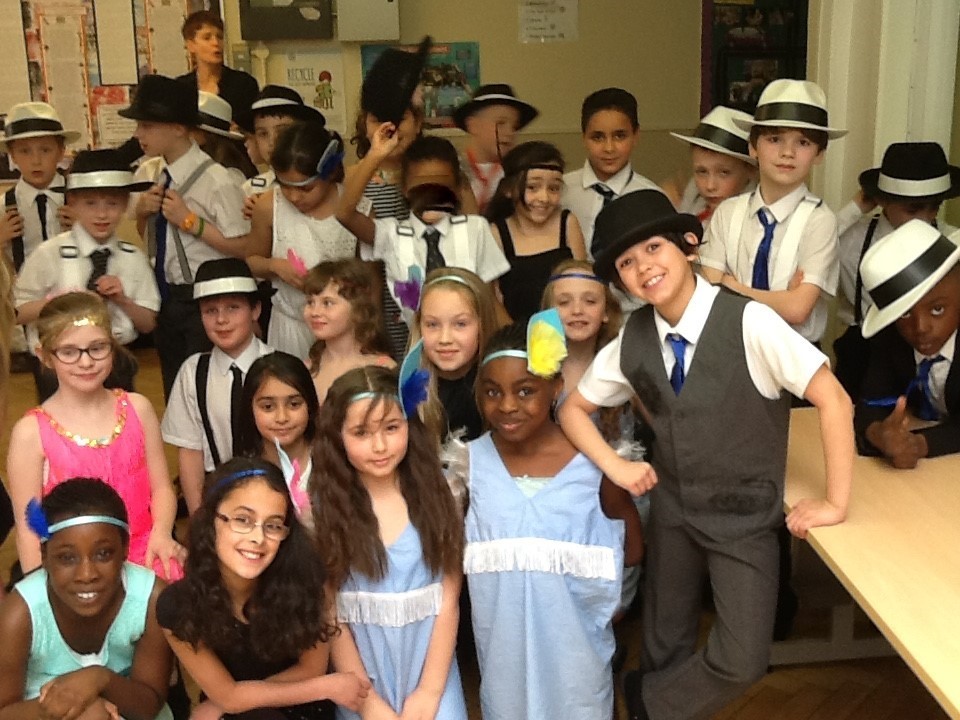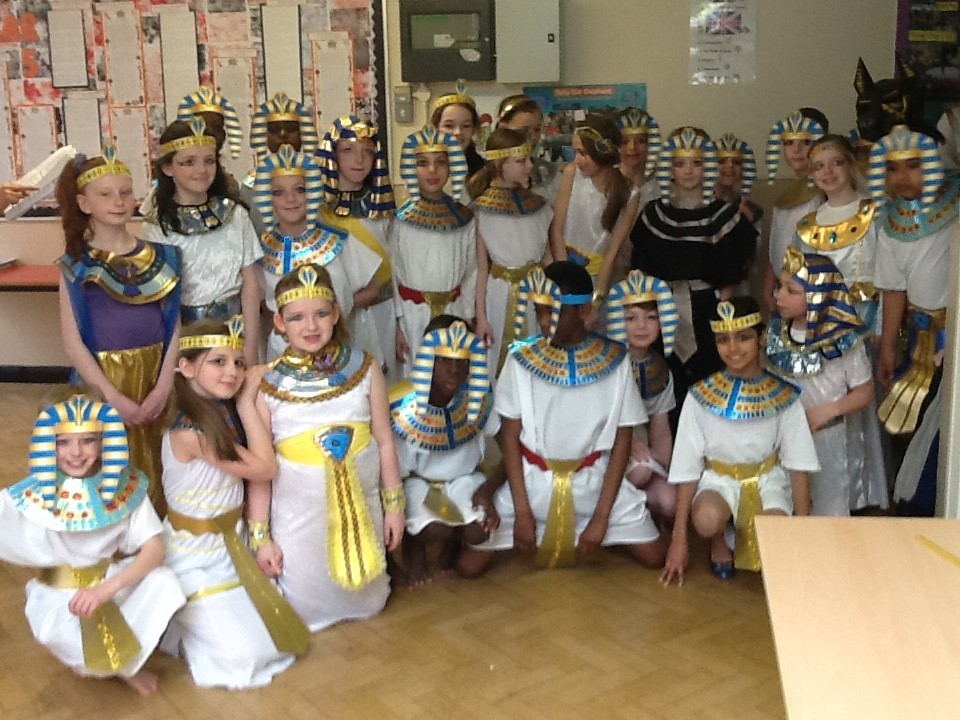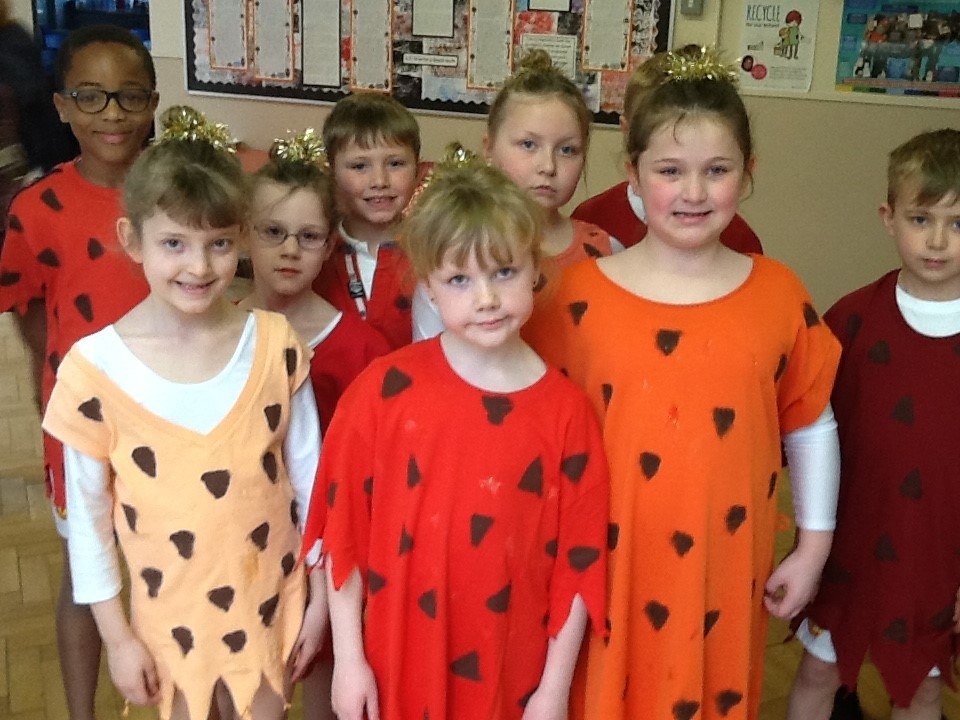 Holiday Dates for 2016 - 2017 and 2017 - 2018
Look in Home/Term Dates for the latest news on school holidays for the coming two years!