Welcome to the website of
Alkrington Primary School
Applications for Nursery Places for September 2018
We have had more applications for places than we normally receive. Ordinarily we would notify parents and carers where a place is offered before Christmas, but I have arranged to meet with the Governing Board to consider how best to approach this issue, with a view to offering more places. Therefore, it is likely to be some time in the New Year before we can confirm this.
Miss Bevan
I am sorry to have to tell you that Miss Bevan, your child's class teacher, has decided to retire from her teaching post with effect from the end of this term. Her last day with the children will be Wednesday 20th December.
Miss Bevan has been a devoted and dedicated teacher at our school since 1999. She is one of the longest serving members of staff. She has taught in many different age groups, though mostly in the Junior classes.
She will be remembered fondly by thousands of children for her charm and care, for her enthusiasm and her passion. She has the ability to make children enjoy their learning and enjoy coming to school each day. In addition to being a much loved teacher, she has a passion for teaching French, makes sure that the children in her classes handwrite beautifully and produces witty and engaging shows, assemblies and performances. We will miss her, and she us, I'm sure.
I'm also sure that you will wish her well, for a long, healthy and happy retirement.
A letter has been sent to parents and carers of children in 3B - copy is on this website at: School News/Y3
Middleton Schools' Cross Country Champions 2017
Congratulation again to our magnificent cross country runners who were crowned champions for 2017 after the final race of the season at St. Mary's Primary School on 5th December. This was managed without our Y5 team, as the children were at Robinwood. Their score for that race is calculated as the last two boys and the last two girls in each race, hence in Race #5 we didn't win the event as in the previous four races.
However, overall our school finished in 1st place. Our teams finished:
Y3 – 1st Place
Y4 – 2nd Place
Y5 – 1st Place
Y6 – 2nd Place
Click here for a link to the overall results.
Thanks to Mr Kelly, for training and organising the squad, Mrs Harrison, who helped with training and collected scores after the races and Mr Nott who helped organise the events and teams for the races.
Some of our individual runners deserve a special mention too, for their high finishes. No individual awards are made, but if they were these children would have been in strong contention:
Y3
Ethan McGovern finished 1st, 1st, 1st, 1st and 1st
Grace Foster: 2nd, 1st, 2nd, 4th and 2nd
Amelia Frater; 1st, 2nd, 3rd, 2nd, 3rd
Y5
Matthew Ireland: 1st, 1st, 2nd, and 1st
Niamh Dolan: 3rd, 1st, 1st, 1st
Y6
Yasin Al Abbas: 2nd, 3rd, 4th, 5th and 4th
Nesly Esposito: 5th, 7th, 1st and 3rd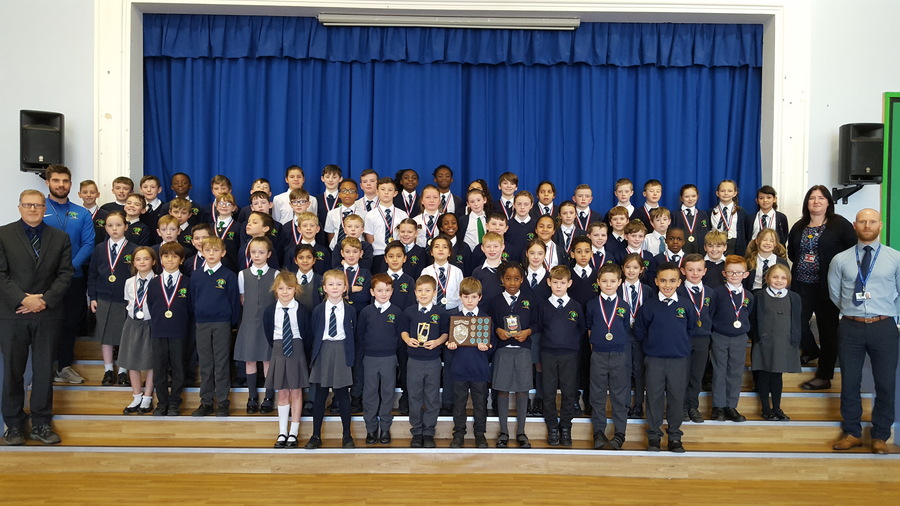 Y5 Children at Robinwood Outdoor Centre near Todmorden
Our year 5 children, all 58 of them, and staff, had a great time at Robinwood for their three day visit.
See a few images below, and for more visit Class Blogs/Year 5
Spelling Bee Champions 2017
Congratulations to our teams of children who were victorious in both of the Spelling Competitions held between teams from Boarshaw, Elm Wood and Alkrington Primary Schools in November and December.
Y5/6 team pictured below with
Y6:Alishba, Rhys, James and Yasin
Y5: Karis, Jessica, Oliver and Niamh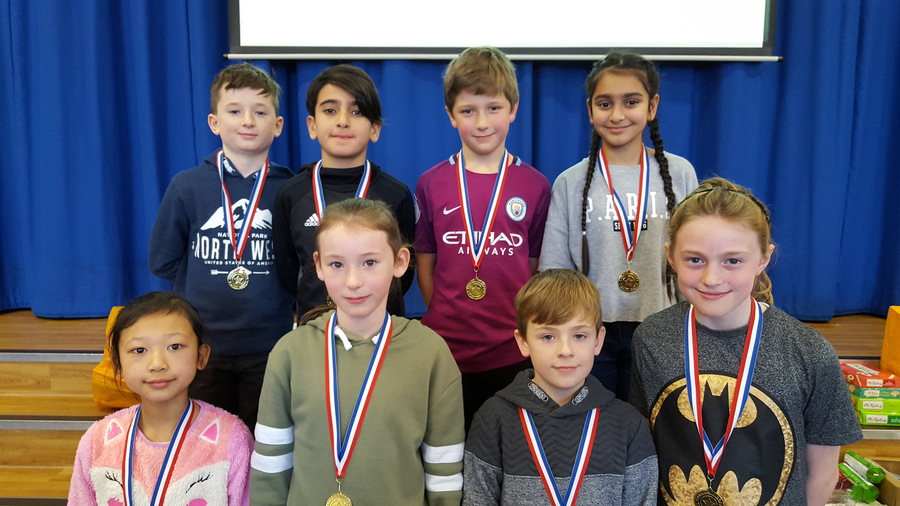 Y3/4 Team
Y4: Shantel, Madiha, Theo and Alfie
Y3: Dylan, Isa, Imogen and Noah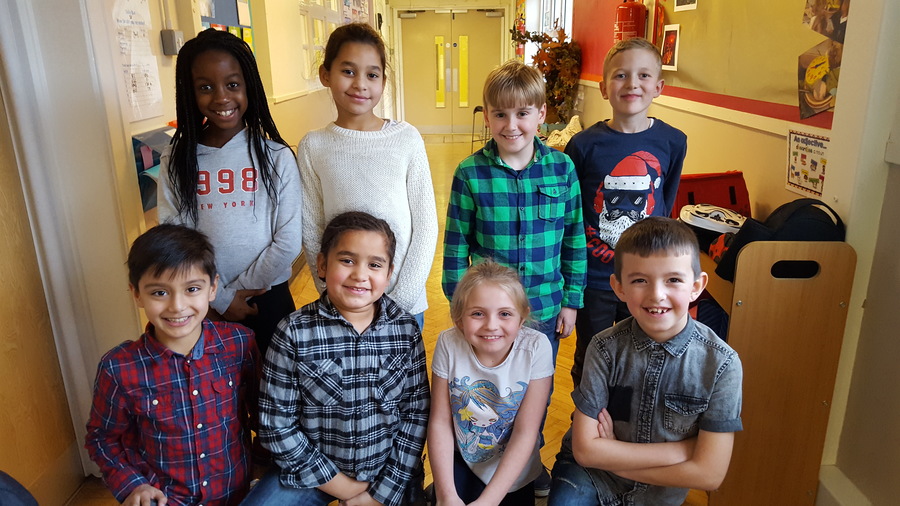 Measles Outbreak
There has been a confirmed outbreak of measles in children in the Manchester area
The full letter sent to school is available by clicking here - Measles Outbreak letter.
It advises that any child that has not had the 2 doses of the MMR vaccine should be immunised as measles is a 'very infectious virus which can lead to permanent disability and even, occasionally, kill.
Measles is most commonly found in young children. It begins with fever that lasts for a couple of days followed by a cough, runny nose and conjunctivitis (red, sore eyes). The rash starts on the face and upper neck, spreads down the upper body and then extends to the arms, hands, legs and feet. After about 5 days the rash starts to fade.
PHE advises people with symptoms of measles to:
- Stay away from school, nursery or work until five days have elapsed after the onset of a rash.
- Telephone your GP or NHS walk-in centre before attending so that arrangements can be made for you to be treated in a separate area to prevent spread to other vulnerable patients.
- Avoid contact with people generally, but particularly babies, pregnant women and anyone who is known to have poor immunity to infection.
Online Safety
If you would like some information about the resources available to help you navigate your way through the complex world of online safety with your children, you might find the items below of interest. Click the title to access.
PTA Christmas Fair
Many thanks to everyone who attended our Fair, and especially to those who helped to organise it. Members of our PTA have done a brilliant job, well done!
A list of raffle prize winners will be circulated soon.
A set of car keys was found - please enquire at the school office if you think that they are yours.
Merry Christmas !
Year 3 & 4 Times Table Champions
Well done to our team who won the competition on Friday 20th October against teams from Boarshaw and Elm Wood Primary Schools. The team consisted of:
Y3 Zaynab Ahmad, Isa Hussain, Daisy Eagleton and David Pop
Y4 Shayla Nene, Anas Ajani, Theo Pearson and Madiha Hussain - all pictured below: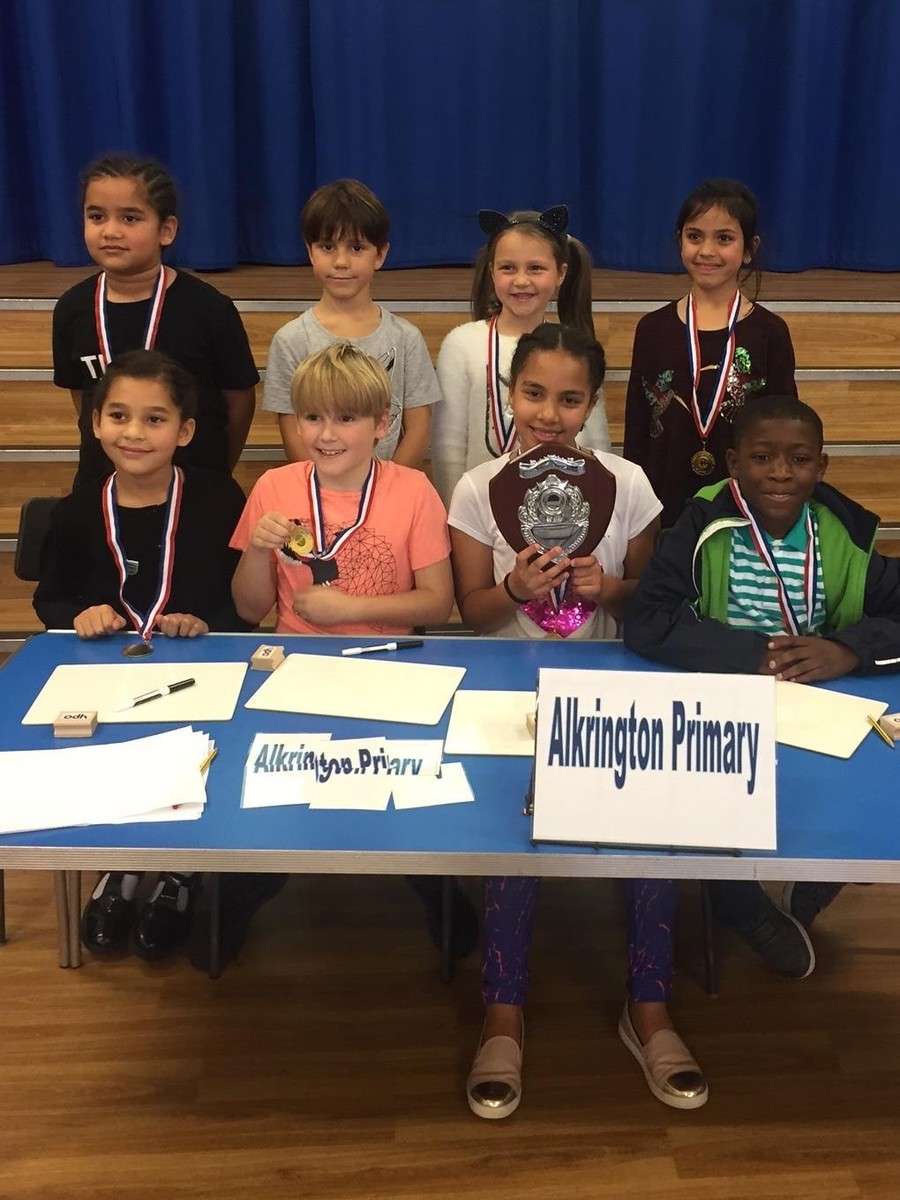 Hallowe'en Party
I hope that everyone who attended one of the parties on Thursday 19th October enjoyed them selves. See some pictures below from the KS2 party during the evening.
Be Healthy, Stay Safe Week
Classes have been, during the week beginning 16th October, involved in activities which encourage them to be healthy and stay safe. Activities include visits from the Fire Service, with training on cardiopulmonary resuscitation (CPR) techniques for Y5 and Y6, Yoga sessions, talks from the School Nurse and from Oral Health Professionals and a talk from a charity representative, who might put into perspective the lives of our children with those of children from Uganda. Pictures to appear below; soon!
MacMillan Coffee Morning
We would like to thank everyone who supported this event.
£212.47 was raised.
Click here for a list of winning raffle ticket numbers
Applications for Places in our Nursery Class, Reception Class and for Secondary School
Nursery Applications for September 2018
If your child was born between 1st September 2014 and 31st August 2015 they will be eligible for a Nursery place next September. Application forms for Nursery are now available from the school office. The closing date for applications is Monday 4th December 2017.
Reception Applications for September 2018
If your child was born between 1st September 2013 and 31st August 2014 they will be eligible for a Reception place next September.
Application forms will be online at: www.rochdale.gov.uk/schooladmissions from Monday 2nd October 2017. There are no longer paper application forms. The closing date for applications is Monday 15th January 2018.
Secondary School Applications
As you may be aware, the secondary school application process for 2018 is open now and will close on 31st October 2017.
The process has been made as simple as possible this year - families can use a PC, smartphone or tablet and the system is open 24 hours a day seven days a week for their convenience. They can make changes to the application until the deadline and also track the application progress, meaning there's no need to wait for the letter to drop through the letterbox.
Admissions staff at Number One Riverside are also on hand with a series of drop in sessions to help people with the application should they need it, or to set up an email address for those who don't yet have one. These will be held in the library every Tuesday in September and October 10-12 (with October 31 being 10am-5pm).
The following link that may be especially useful for siblings and current Year 6 children http://www.rochdale.gov.uk/schools-and-education/school-admissions
House Cross Country Competition
Congratulations to Assheton, overall winners for 2017. The individual winners were:
Y2 Boys Y2 Girls
Thomas Ibbott 1. Hope Hill
Joshua Godfrey 2. Chloe Millar
Jayden Godwin 3. Mayowa Fadahunsi
Y3 Boys Y3 Girls
Ethan McGovern 1. Grace Foster
Dylan Ramos 2. Amelia Frater
George Ireland 3. Tilly Heil
Y4 Boys Y4 Girls
Lucas Hadnum 1. Blossom Peters
Jack McLean 2. Santel Kalolo
Emmanuel Ohene 3. Ayelynne Johnston
Y5 Boys Y5 Girls
Matthew Ireland 1. Niamh Dolan
Louis Kagame 2. Molly Judge
Toby Farrington 3. Zeina Kalifa
Y6 Boys Y6 Girls
Yasin Al-Abbas 1. Nesly Esposito
Joe McPeake-Ibbott 2. Fawziah Khalifa
Kai Robinson-Clark 3. Eva Edmond
Winners pictured below:
What else is coming up..........
Here are some of the events and activities planned for later in the Autumn term
Monday 13th November Anti-Bullying Week begins
Monday 20th November Assessment Week begins
Friday 1st December PTA Christmas Fair at 3.30 p.m.
Monday 4th to Wednesday 6th December Y5 Trip to Robinwood Outdoor Centre
Thursday 7th December KS2 to Panto at Middleton Arena
Friday 8th December Reception and KS1 to Panto at Middleton Arena
Wednesday 20th December School closes for the Christmas Holiday
Thursday 4th January School re-opens for the Spring Term
End of Year Awards for 2016 - 2017
Congratulations to those pupils who have been presented with an award. There were class awards and awards for 100% attendance during the year 2016 - 2017.
Winners of the 100% attendance Awards were:
Adil and Alim Ajani in Reception
Oliver Marsh, Mason McCarthy, Jayden Godwin and Jayden Parr in Y1
Arthur Kelsall, Dejuan Sayers, Dylan Chingo and Faith McKenna in Y2
Anas Ajani and Talia Sutton in Y3
Nifemi Akinwande, Louis Kagame, Stanley Morrison and Isabelle Palmer-Jameson,
Jessica Bonar, Toby Farrington, Alfie Halliday, Luke Smith and Eve Williamson also in Y4
Paige Kibbler, Maddison Oxley-Parnell, Luara Aideyan, Grace Beswick & Abigail Wellens in Y5
Stephen and Mark Edwards, Daniel Turner and Millie Willcox in Y6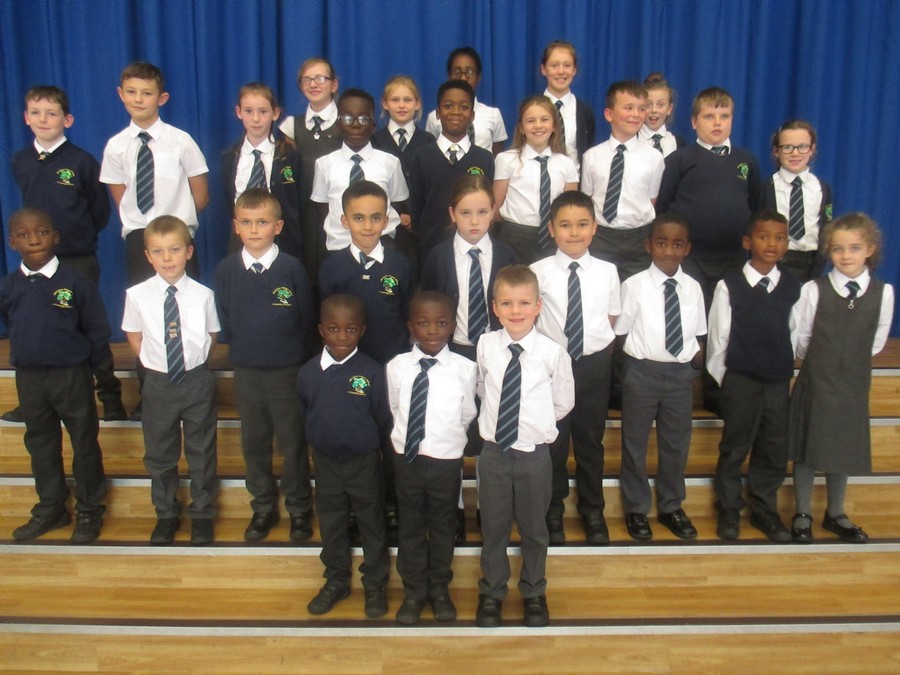 Parent View
The official way to tell OfSTED what you think about our school is through the Parent View website.
When we get a call from OfSTED about an impending inspection ( we are told on the afternoon of the day before the inspection ) we have only a short time to canvas the opinions of parents and carers.
I will, of course, share the outcomes of the regular questionnaires which are completed, most recently in October 2016, however your support would be appreciated by visiting Parent View.
Here's the link. A registration, with a valid email address, and log-in are required;
https://parentview.ofsted.gov.uk/
When I looked this recently there were just 2 responses for this school, this year, so the more we get, the more representative the survey will be and a truer reflection of what parents and carers think about our school.
Thank you for your help!
£4123.92 for RMCH
Thank you to all for your generosity and help with the event for Dylan, a magnificent total raised for Royal Manchester Children's Hospital. Dylan presented a cheque from school to Philippa on Thursday 15th June.
Balloon Release for Dylan Dey Day and RMCH
You might remember the occasion, at the end of March, when we released balloons as part of the support for the Royal Manchester Children's Hospital.
The prize for the balloon which travelled furthest in the allotted time was awarded to Daniel Hadfield in Y3, whose balloon reach Whitby in North Yorkshire.
However, since then, we have had returns of tags from further afield, one in Sweden, and the one picture below was found in Denmark, by some tourists who live in Berlin, in Germany.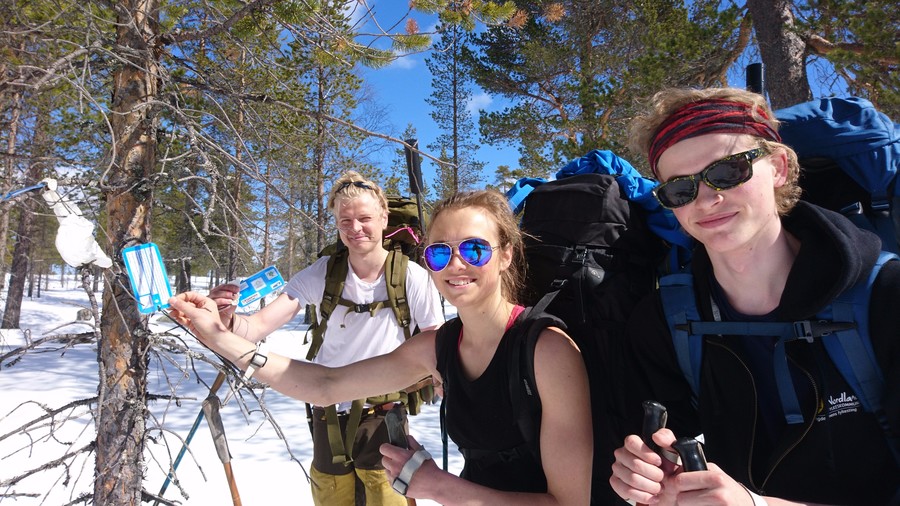 All letters and correspondence on the school website
Can't find that letter in your child's bag? Don't worry, you will be able to find it on this website.
All weekly newsletters are already here, but additional letters to year groups, or groups of year groups can be found in the tab 'School News' and the year group of your choice.
Many brief notes and reminders will now be sent by text message only, so make sure that we have the correct number and let us know if you want the message to be sent to more than one number in your family circle.
Outdoor Learning Day
Thursday 18th May was Outdoor Learning Day. Children took part in lessons and activities outdoors! Some have been on the school field or in the local woods, but where-ever they were; they were having fun, getting dirty and learning in the fresh air!
To make the occasion extra special our school was involved with a broadcast for BBC radio. There are pictures on the BBC Radio Facebook and Twitter feeds, apparently. Not quite the TV show we were promised but the BBC had a better offer - apparently. Sorry for the disappointment.
Dylan Dey Day
Thank you so much for the generosity and hard work you have shown over the last week or so to support our special day for Dylan. There have been fantastic efforts by staff and parents and donations from local businesses and others in the community in raising funds and awareness for the Royal Manchester Children's Hospital.
Dylan, who is in Y4, is being treated for a very serious condition at Royal Manchester Children's Hospital. He has been off school since the turn of the new year.
Dylan spent the day in school. We had a visit from a nurse from RMCH on the morning, and she talked to the children in assembly about Dylan's treatment and his condition.
His Special Day has included:
Balloon release with over 450 balloons, Dylan did the countdown and Humphrey, the RMCH mascot, joined us
Sale of donated items, such as rugs and cakes
Saucy Sandwich breakfast – bacon and sausage butties during the morning
Collections during other events for parents this week, like our Dance Show
Staff have made pakoras and samosas for sale to other staff
Children have made Easter Egg nests for sale
The Raffle draw has been made. A list of prize winners is available if you click here - RMCH Raffle Prize Winners
The provisional overall total for the collection/donation is £3,850. Here's Dylan with Humphrey: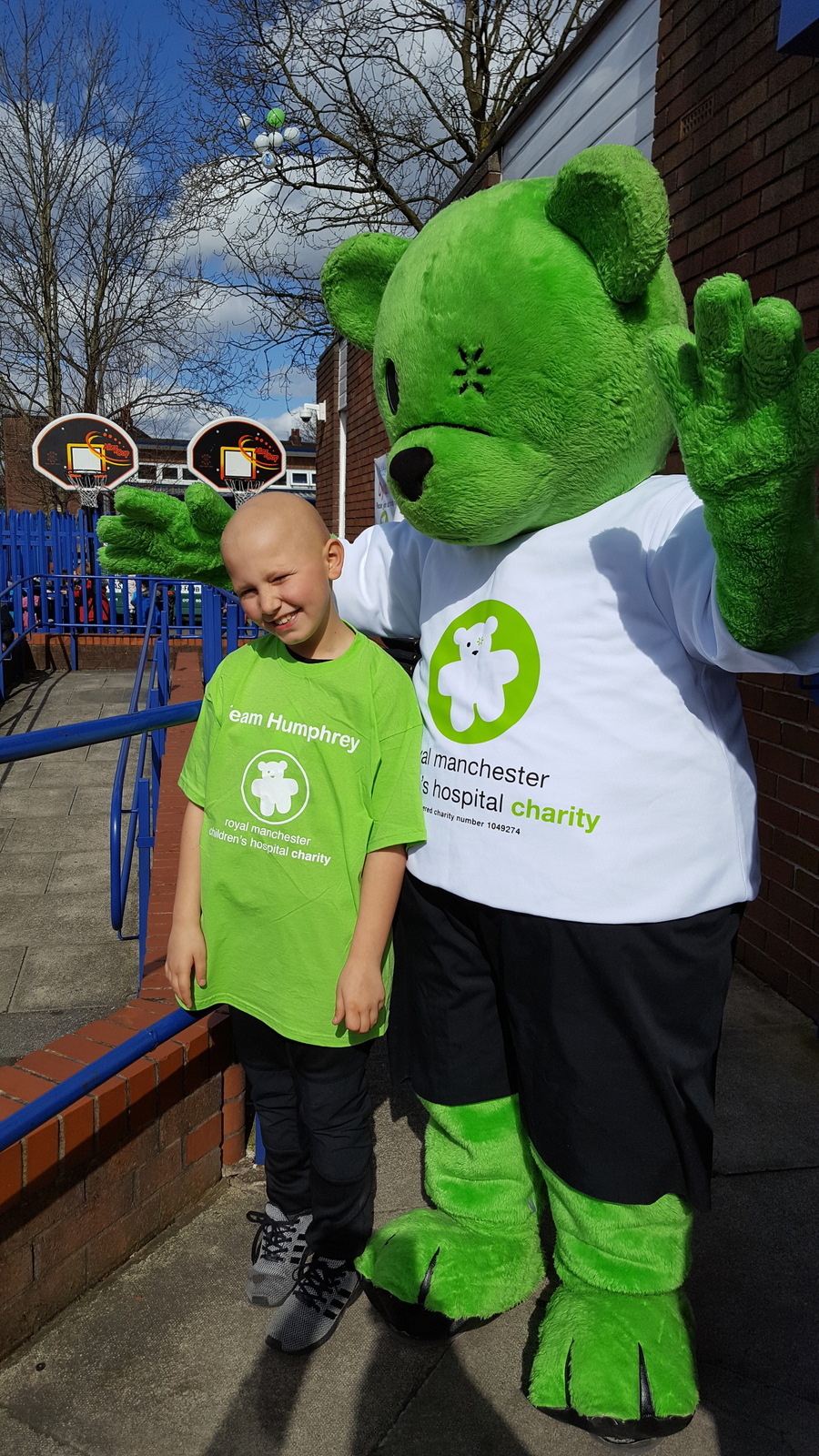 Easter Bonnets and Decorated Eggs
Well done to all who came along today in their bonnets or brought along a decorated egg. There were many fantastic efforts. Some were chosen as winners. See below for some pictures and for a list of winners click here.
Spelling Bee winners 2017
Following the victory of our Times Table team in the competition in October against our partner schools Boarshaw and Elm Wood Primary Schools, our Spelling team were winners of the competition. Congratulations to the team of Y5 and Y6 children, who were:
Yasin, Sharon, Safia and Nooriyah in Y5 and;
Daniel, Ava, Chantelle and Fahm in Y6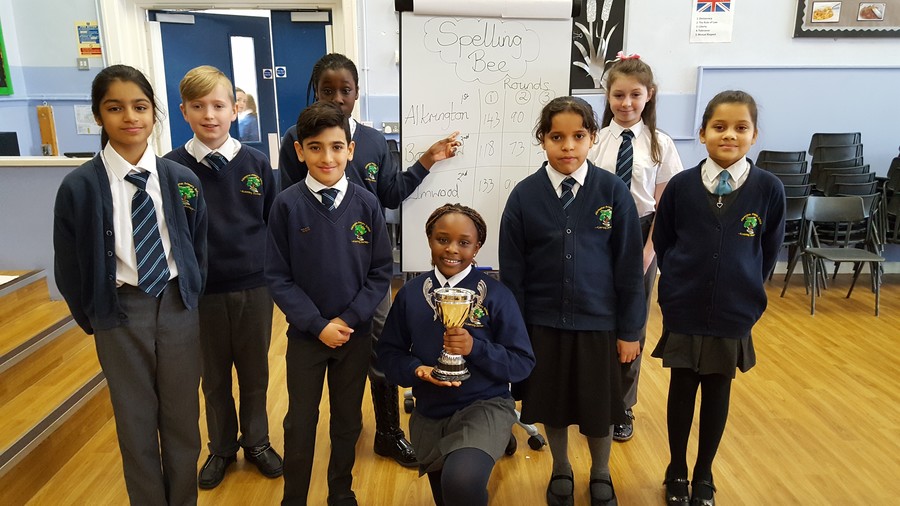 World Book Day Thursday 2nd March
Well done to all who came dressed up to celebrate this day of books and stories. WInners were chosen from each class and are pictured below. Each winner will receive a £5 book voucher to spend at the Book Fair, which begins at school next Tuesday. All children will receive a £1 voucher to spend too.
Hate Crime Workshops
Children in our Y6 classes have had input from the LA's Equalities Officer, Yasin Khan, and have participated in workshops intended to aid understanding of hate crime and how best to manage it.
Congratulations to the winners of:
Alkrington's Got Talent
Nooriyah and Madiha Hussain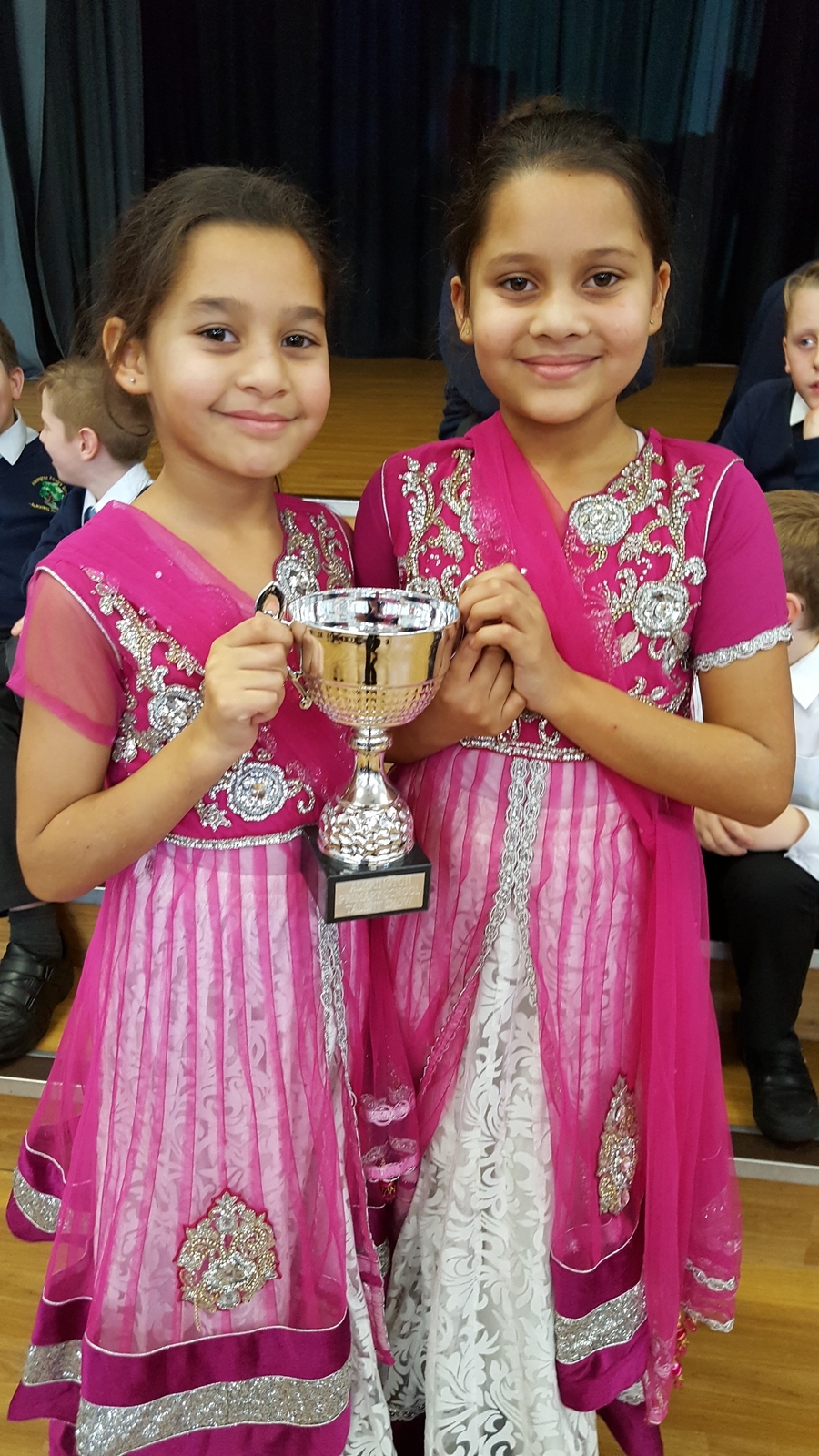 Middleton Schools' Times Table Champions
Our school team, made up of pupils in Y5 and Y6, were victorious in the competition held at Elm Wood Primary School on Friday 14th October. See pictured below the winning team, with teacher Aimee Hill.
Team members: Y6 - Mikey Farrington, Imogen Chadwick, Ava Walsh, Ali Al-Attar and Chantelle Chingo
Y5 - Louie Gagan, Sharon Peters, Connor Darbyshire, Nicole Povah