Welcome to the website of
Alkrington Primary School
Proposed strike action by the NUT
The NUT has called a one-day strike on Tuesday 5th July. A letter has been sent to parents and carers to explain that two classes will be closed for that day, they are:
Class 1M ( Mrs Moran ) and Class 1 B ( Mrs Bell )
All other classes are unaffected, and children should attend school as normal. My apologies for any inconvenience this might cause.
Click here for a copy of the letter.
The Race for Life 2016
We have elected to support the Race for Life this year, to link in with our Daily Run. The run was completed on Wednesday 22nd June, and a great effort by so many of our children.
On receipt of a donation, we've got some Race for Life medals, so please bring any monies as soon as possible, and hopefully by Friday 1st July.
The latest total is in the region of £3,000.
The web address if you wish to make a donation via the Just Giving site is:
https://www.justgiving.com/fundraising/alkrington-primary-school22-06-2016
Thanks for your support.
Rochdale Recycle4Schools
On 18th May children from our school went to Parkfield Primary School in Middleton to meet Nadiya Hussain, winner of BBC TV's 'The Great British Bake-Off' for the presentation of awards following the recycle4schools scheme earlier this year.
Parkfield were judged the winning school as their ratio of pledges to pupils on roll was greatest, but our school had the highest number of pledges, a magnificent 2,734. Thank you to all who helped to raise awareness of recycling in Rochdale.
We did have some winners however; Ollie Burgess in Y2 had the highest number of any individual from any school, so received a 1st place award, and Jayden Parr in Reception came 3rd.
The slideshow below has pictures of our children ( the top ten in our school ) with Nadiya, along with some from other schools who were among the highest individual pledge getters!
A special well-done and 'Thank You' to Mrs Nixon, our own Eco-Warrior, who organised the scheme in our school.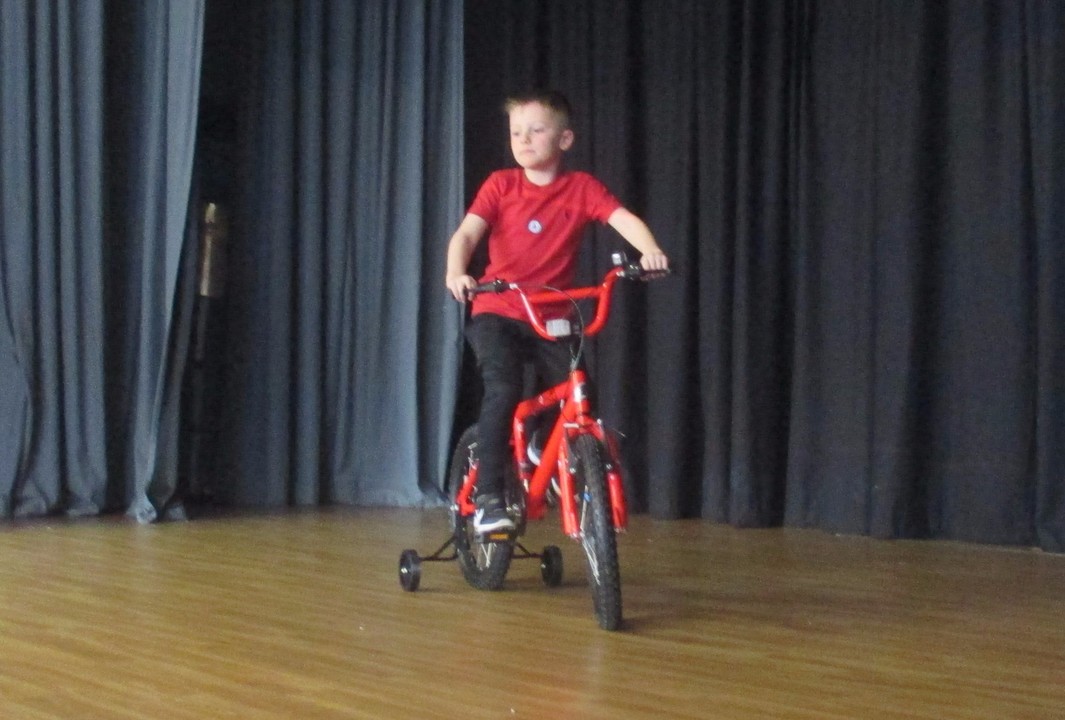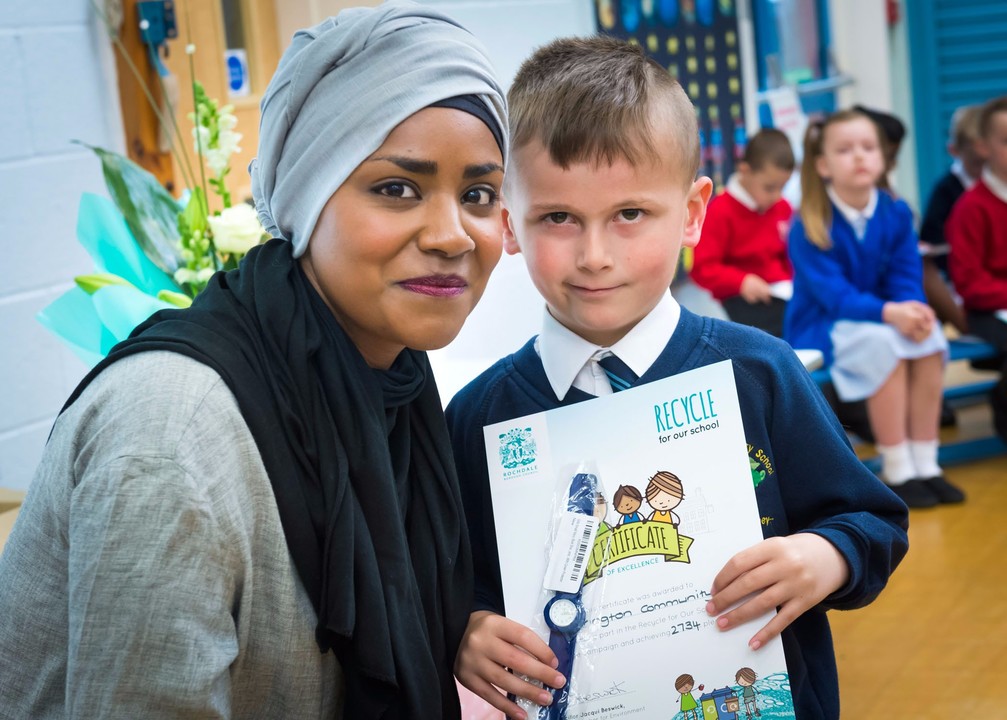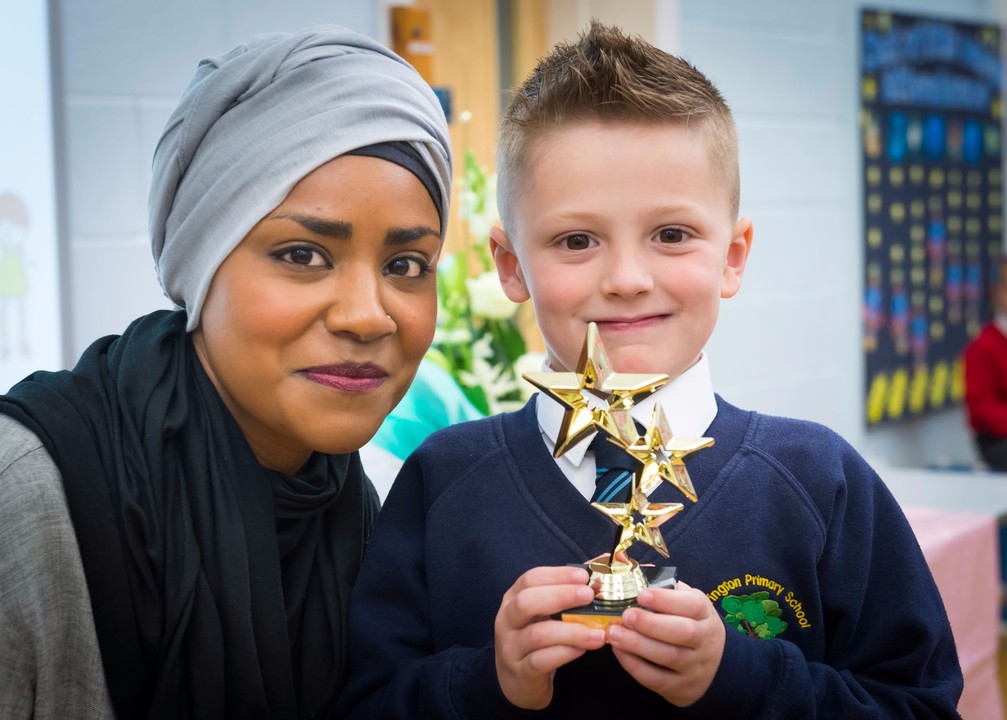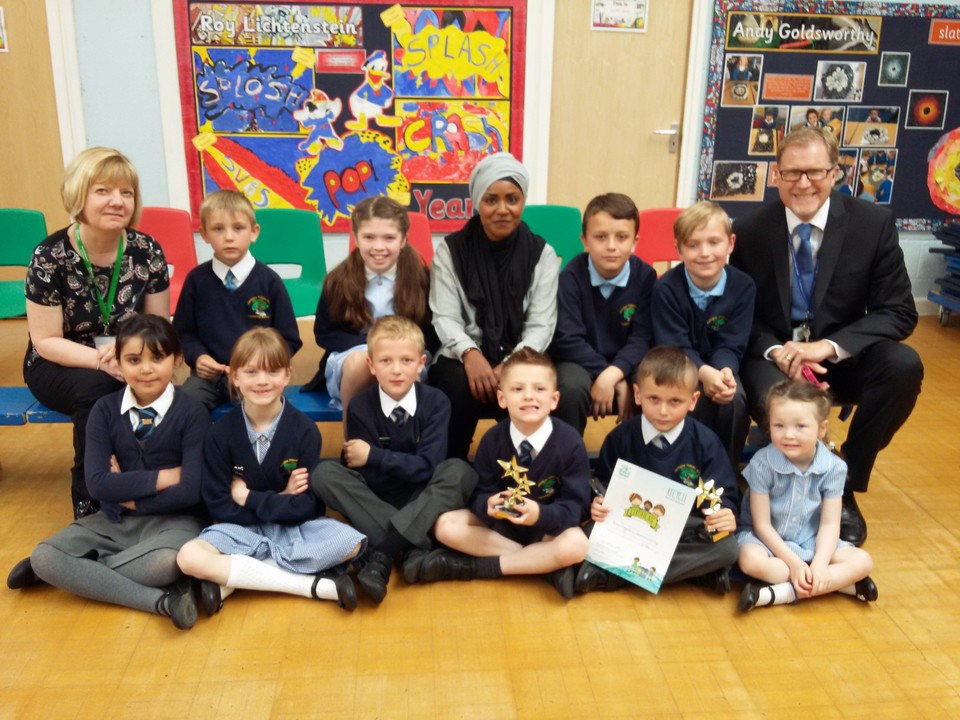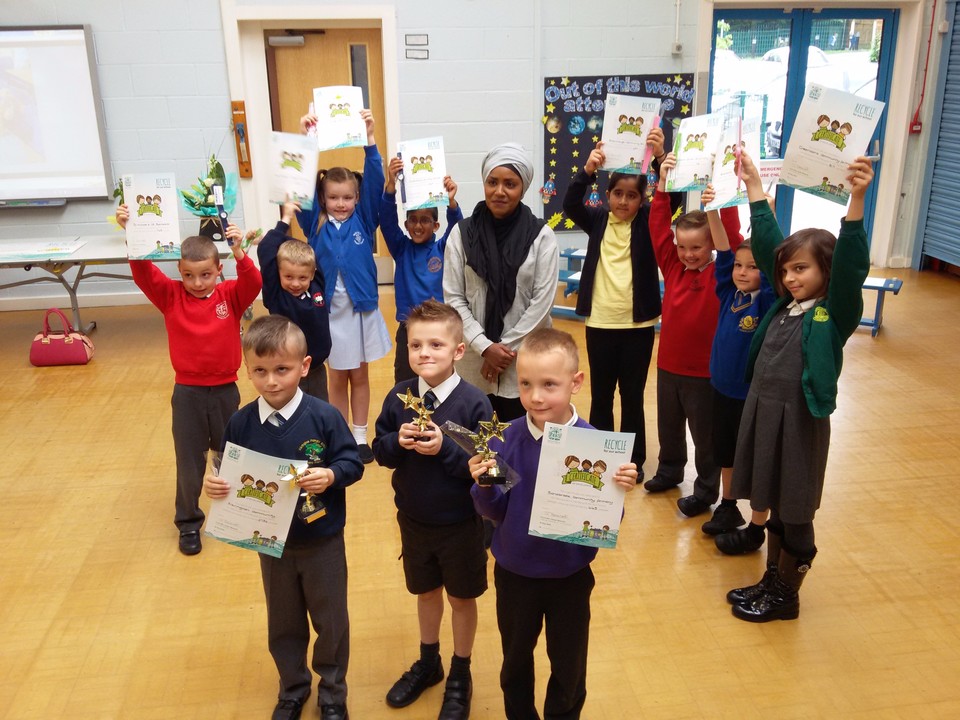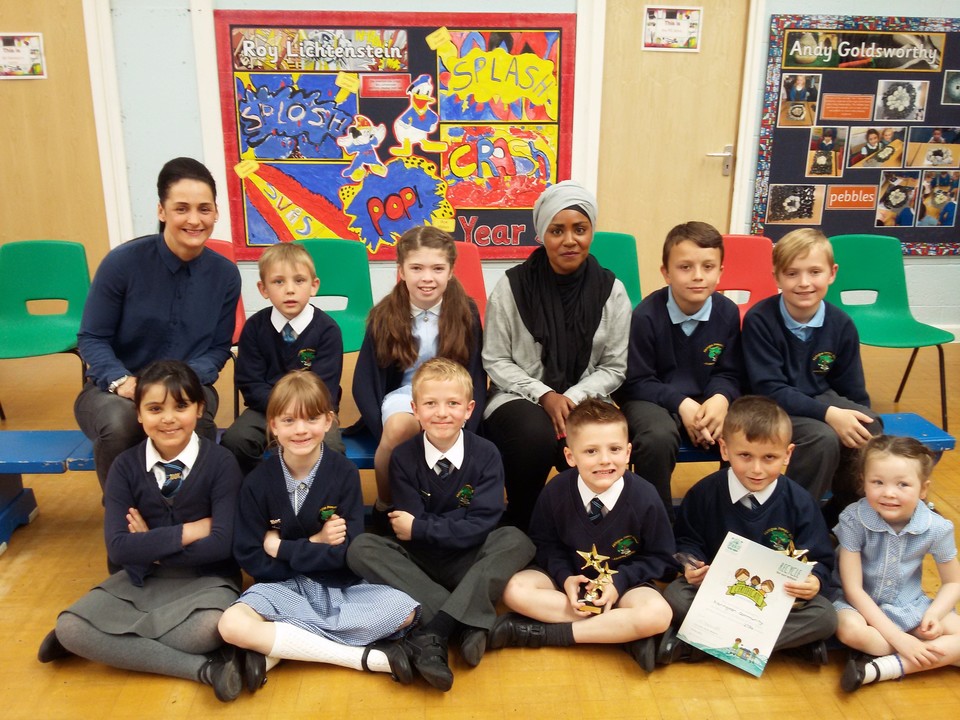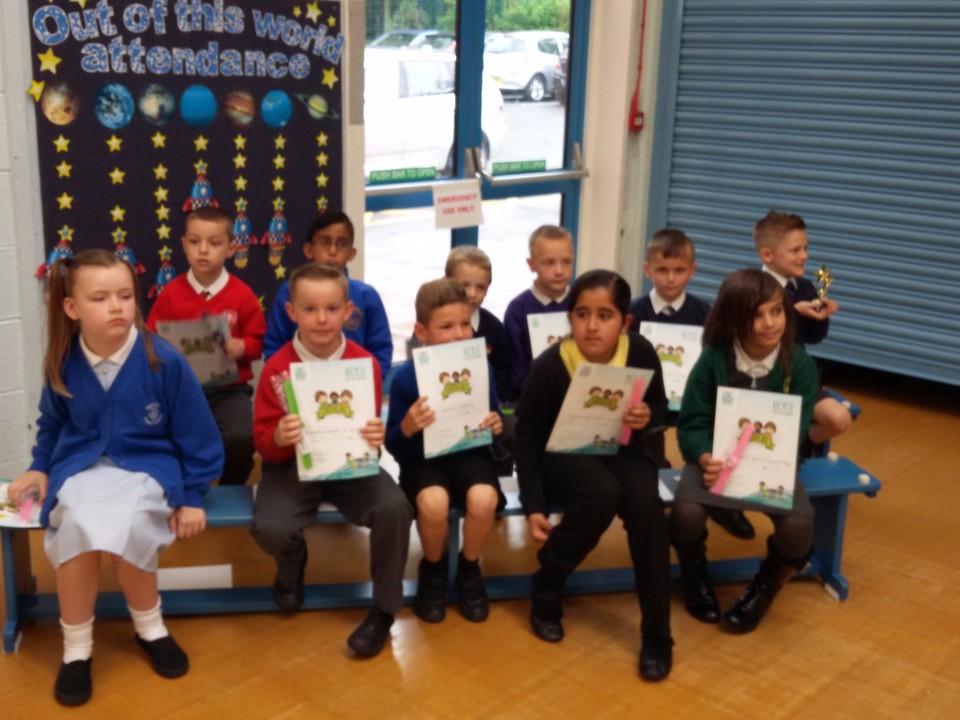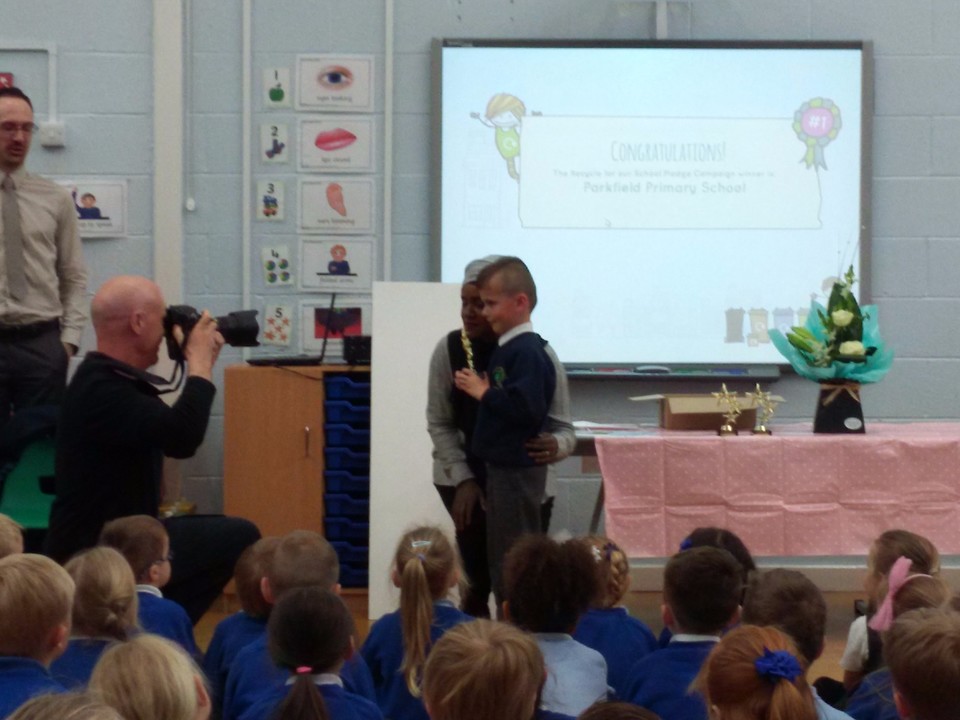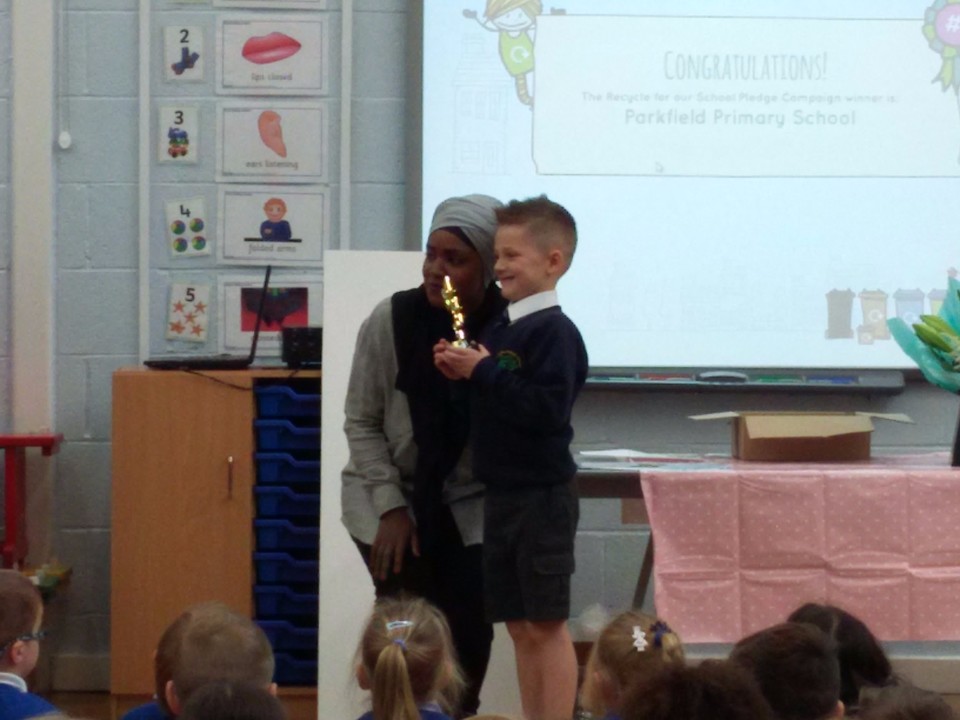 Middleton Schools' Year 5 Tag Rugby Champions 2016
A group of year 5 pupils took part in a rugby tournament against 8 other teams. In their 7 games they achieved 6 wins and 1 draw which made them overall champions. Well done to all who took part and thanks to Mr Lawlor for his hard work at rugby club after school.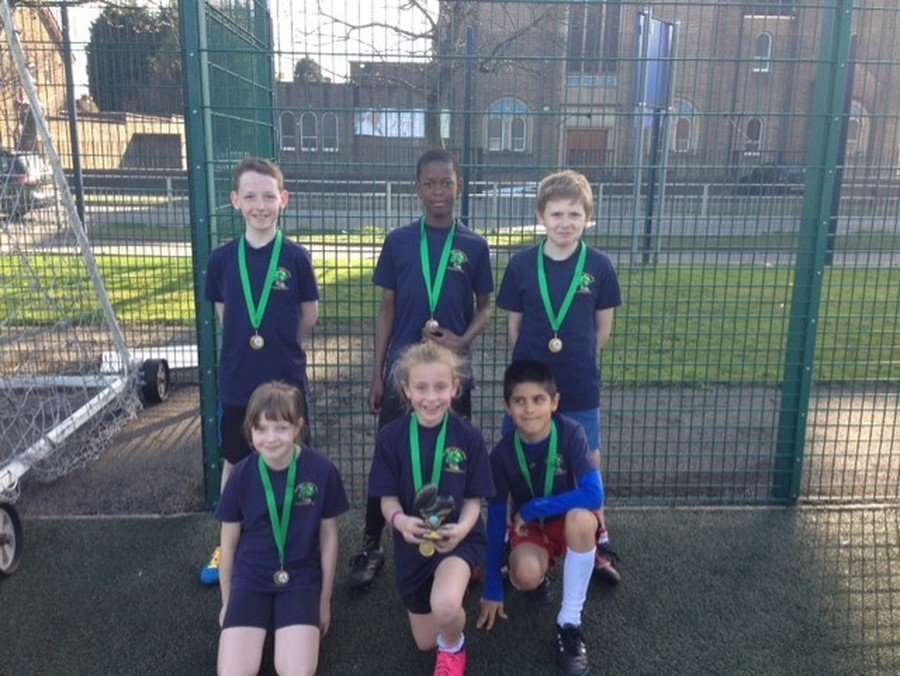 Easter Competitions
Have a look in the tab - Gallery - Easter 2016 - for the pictures from the Easter Bonnet and Decorated Egg competition entries and winners.
Thanks to all children and parents/carers who have made this event another success.
Happy Easter!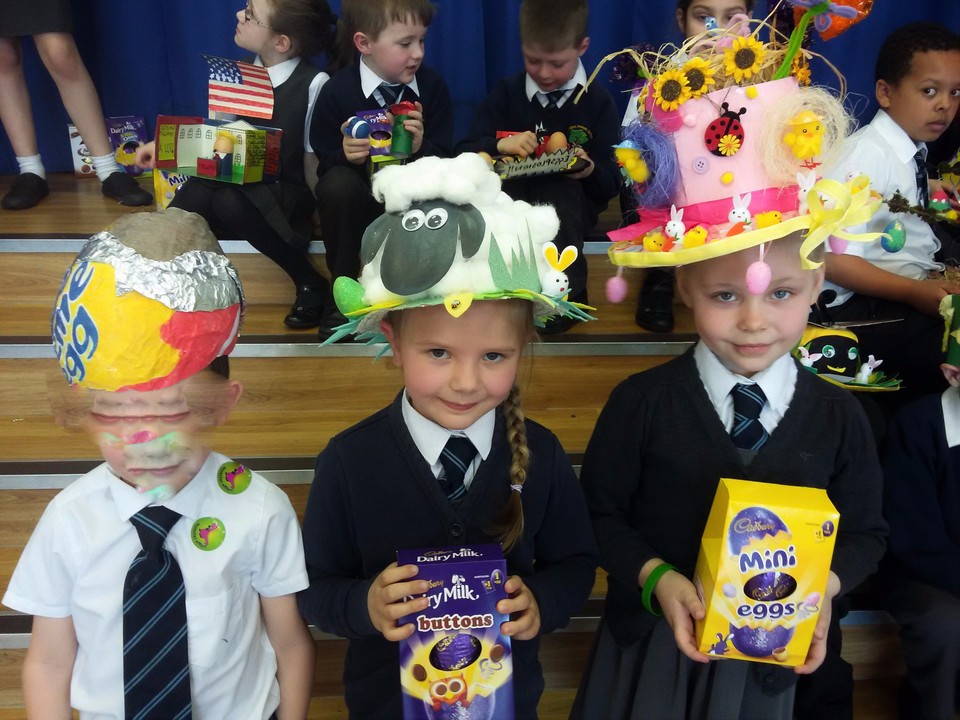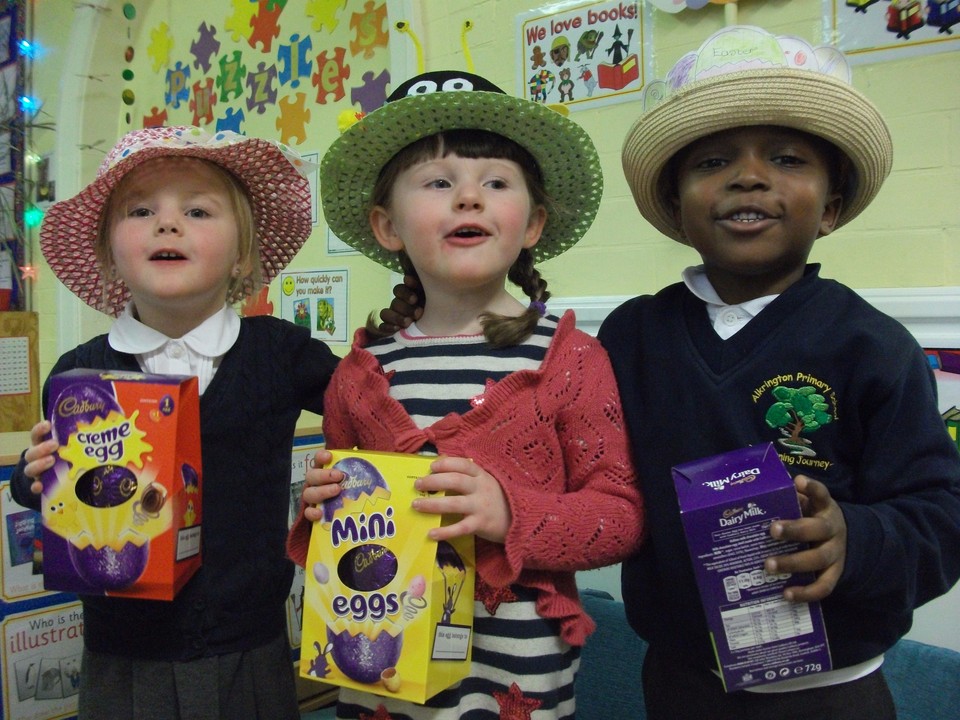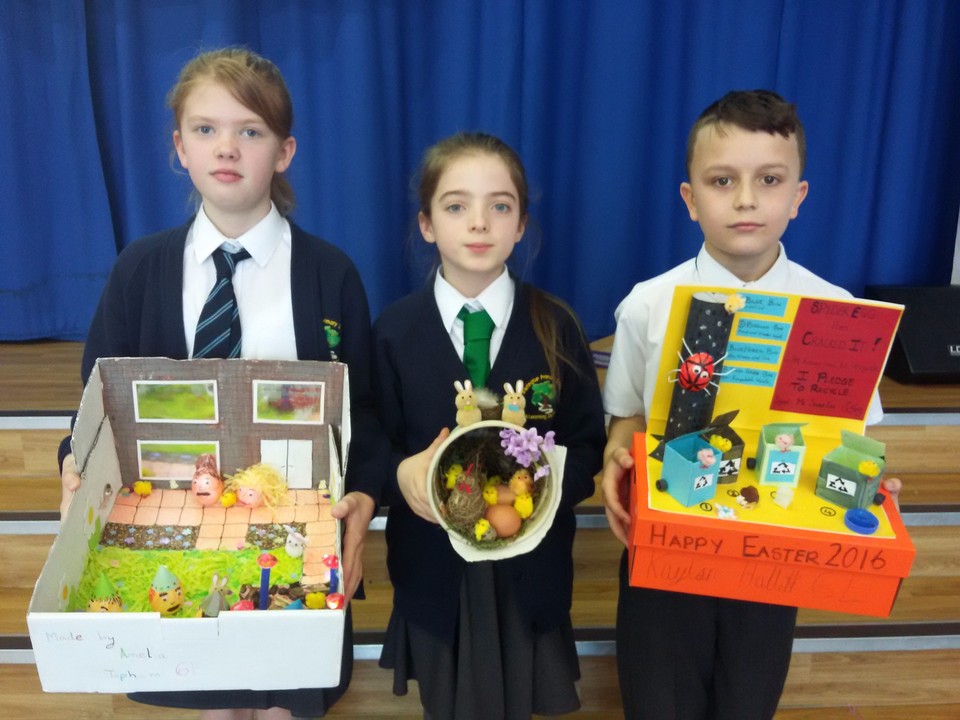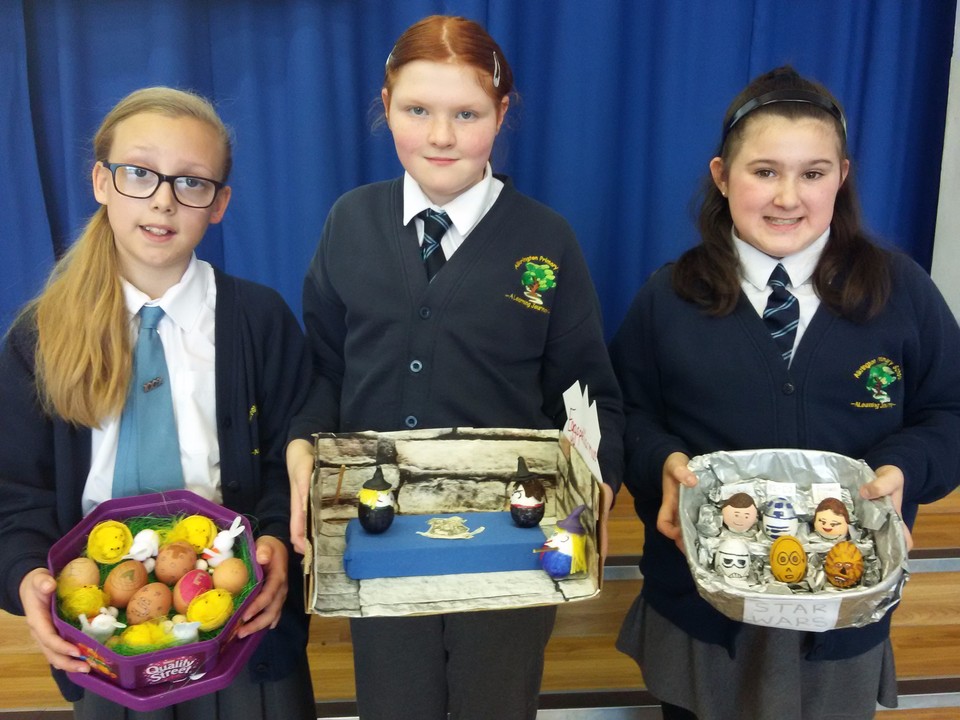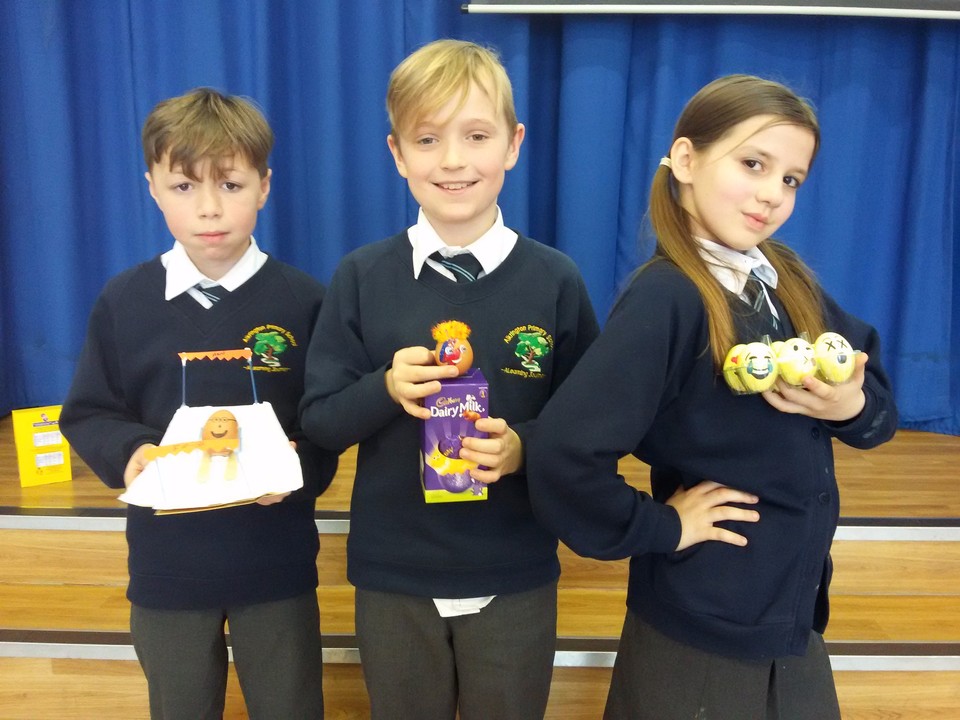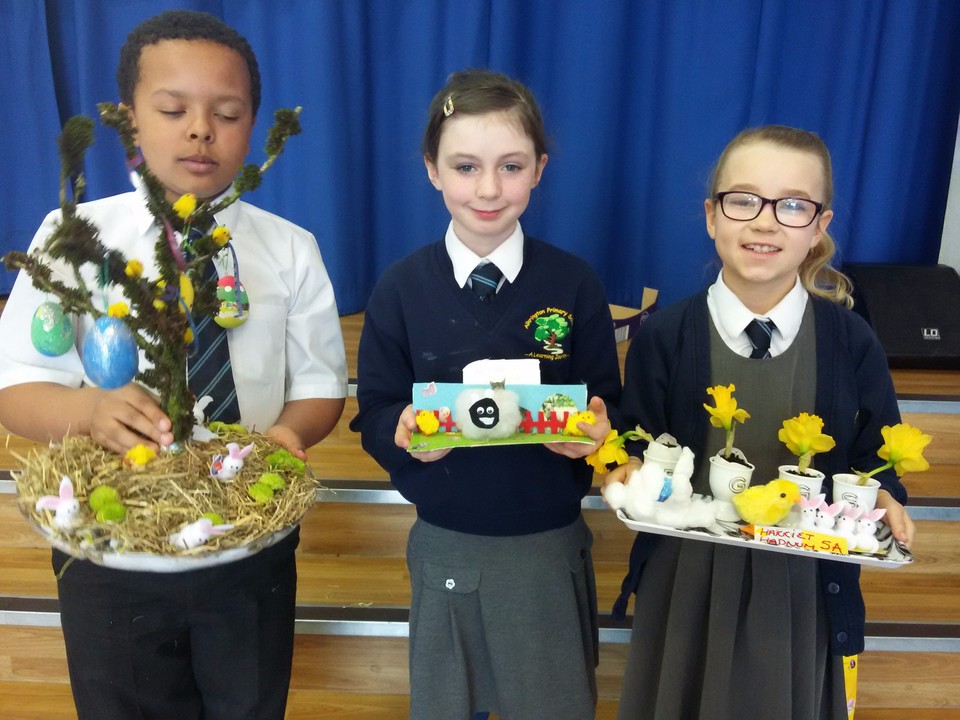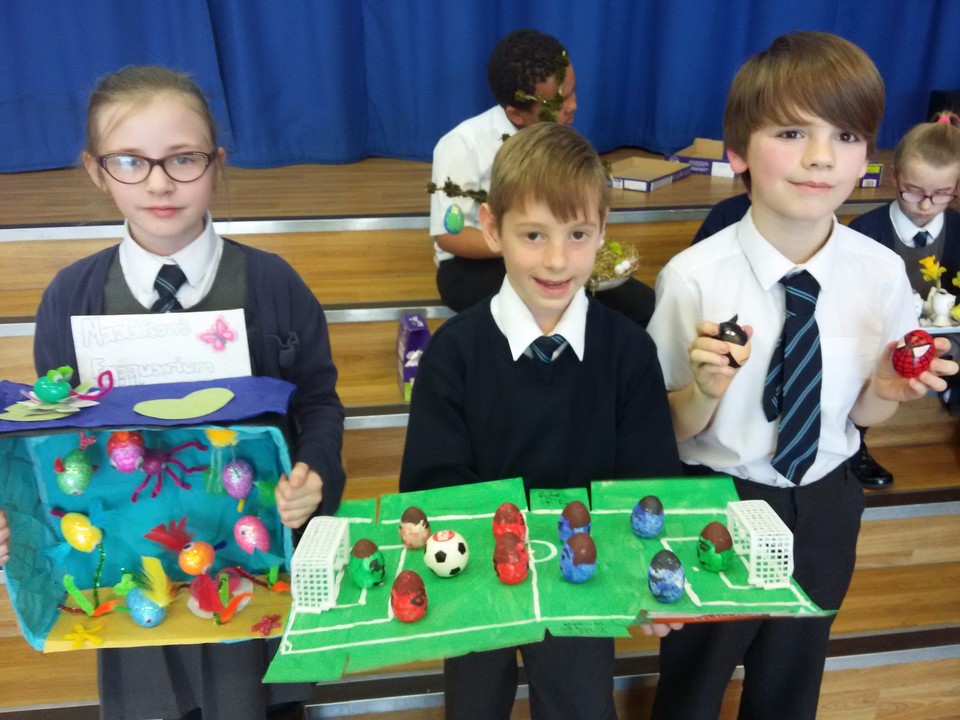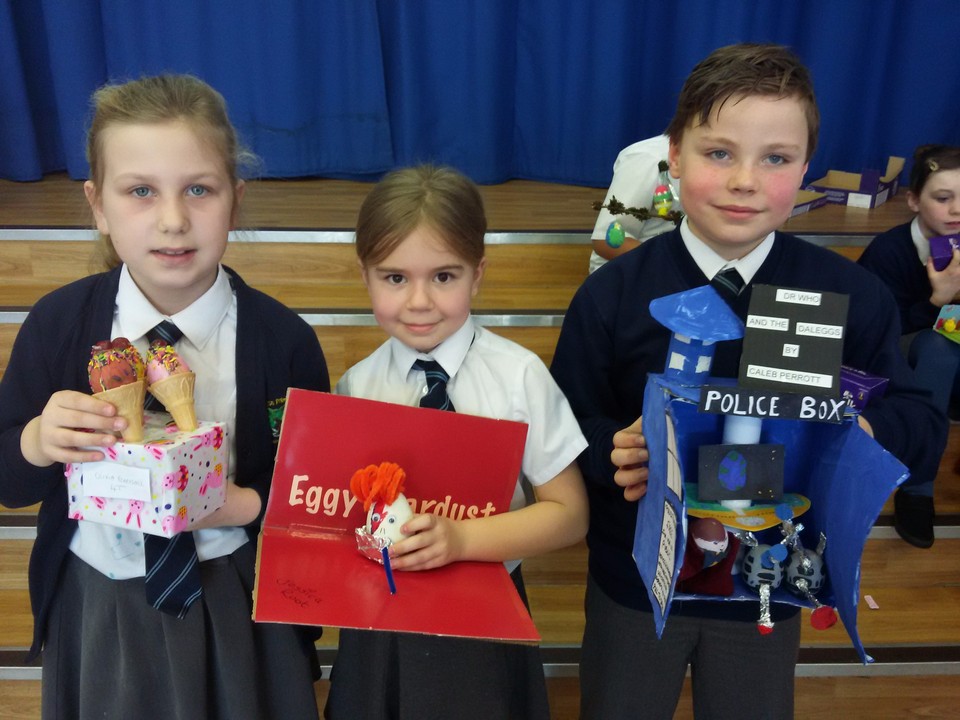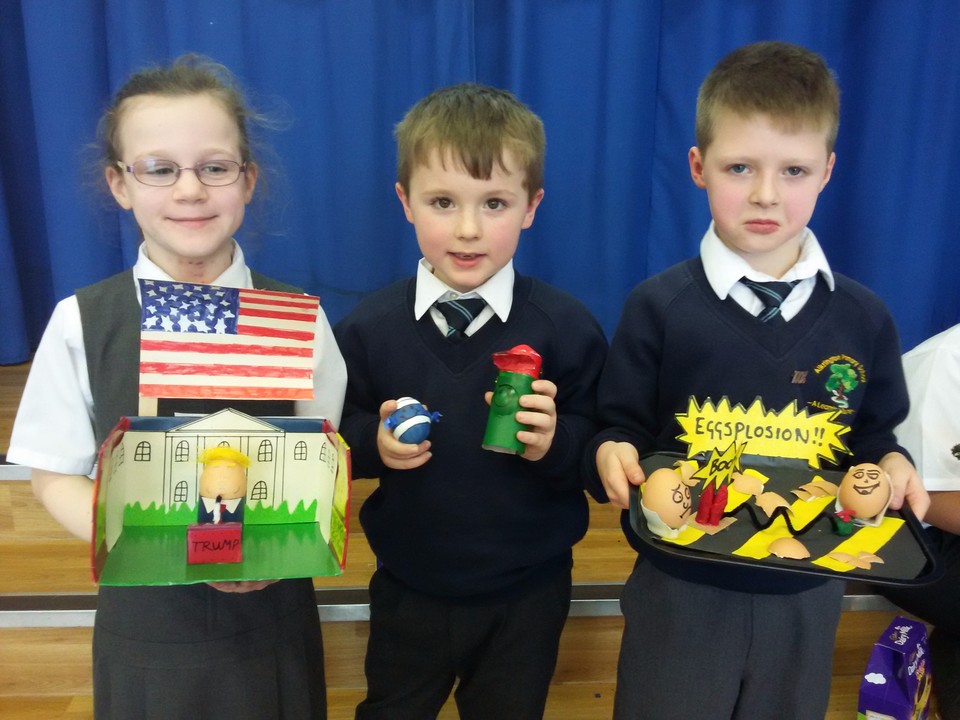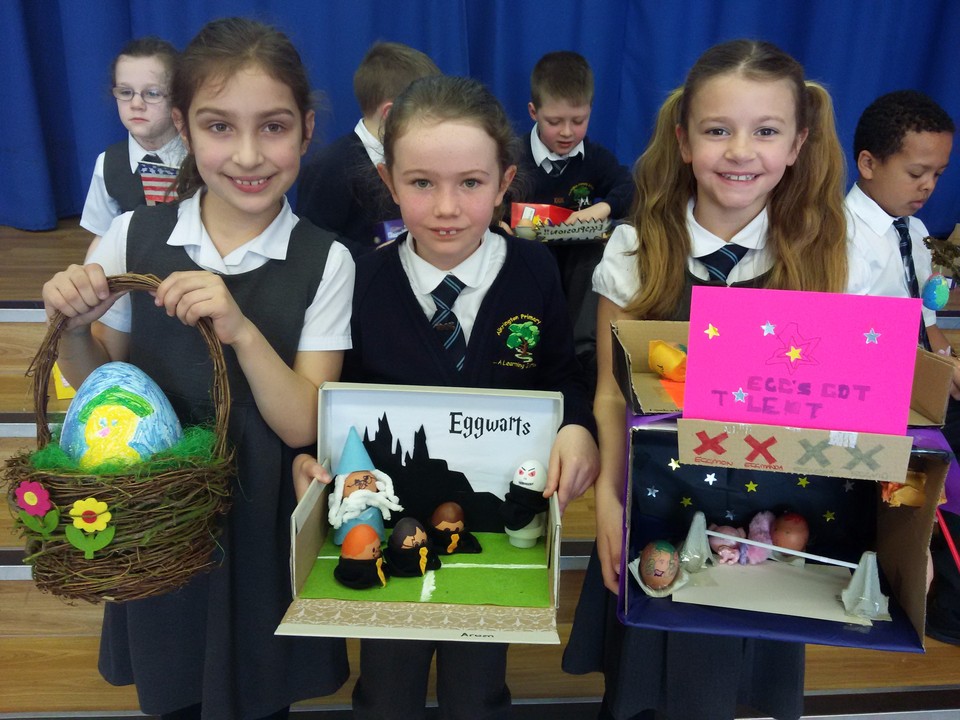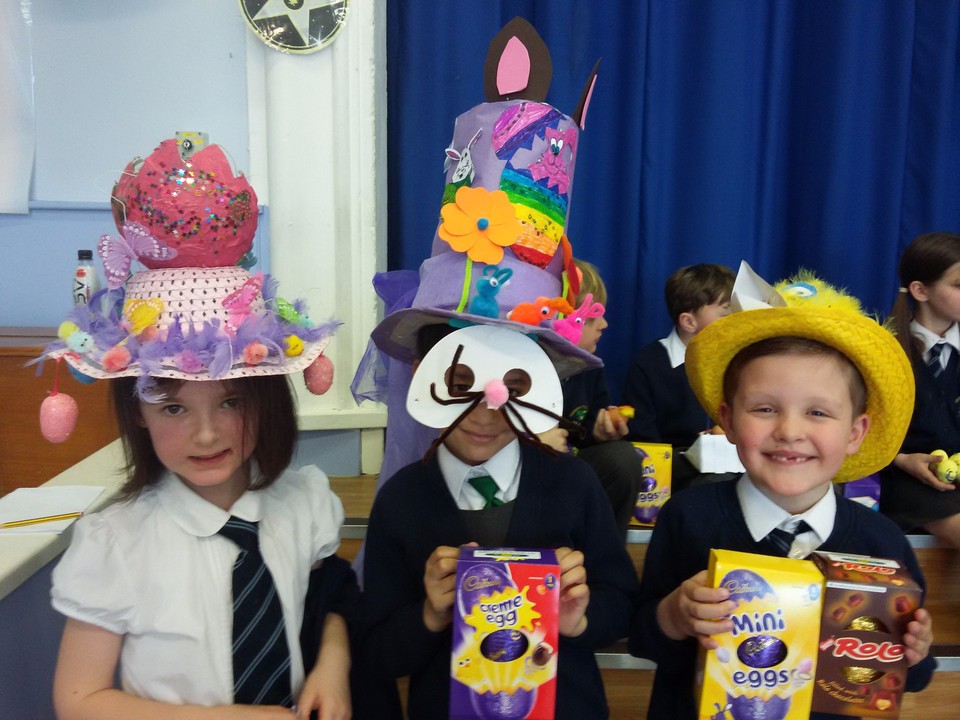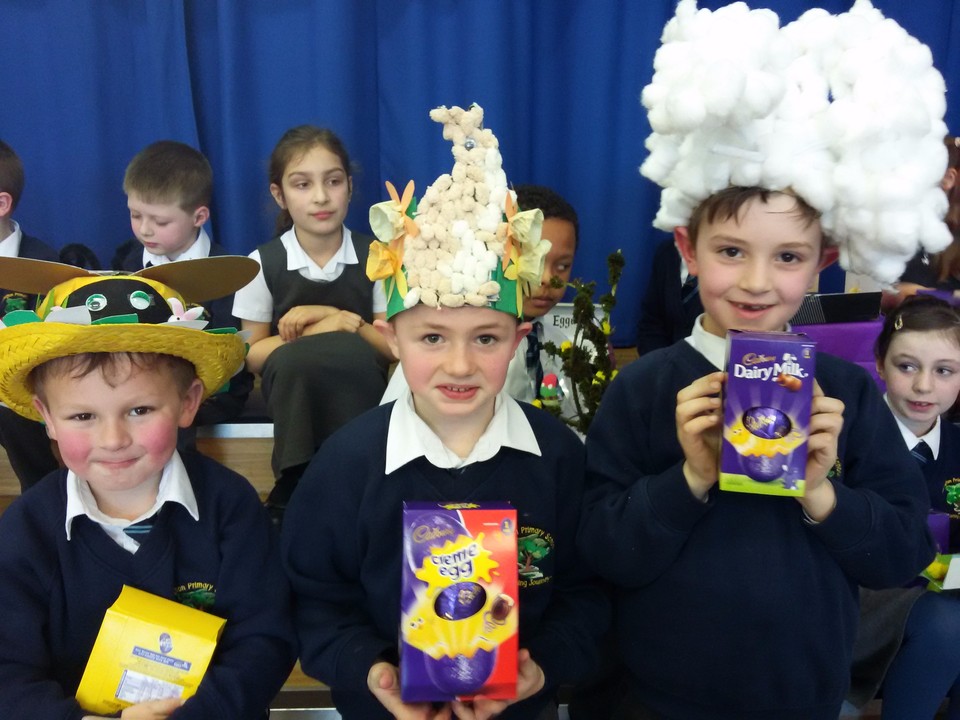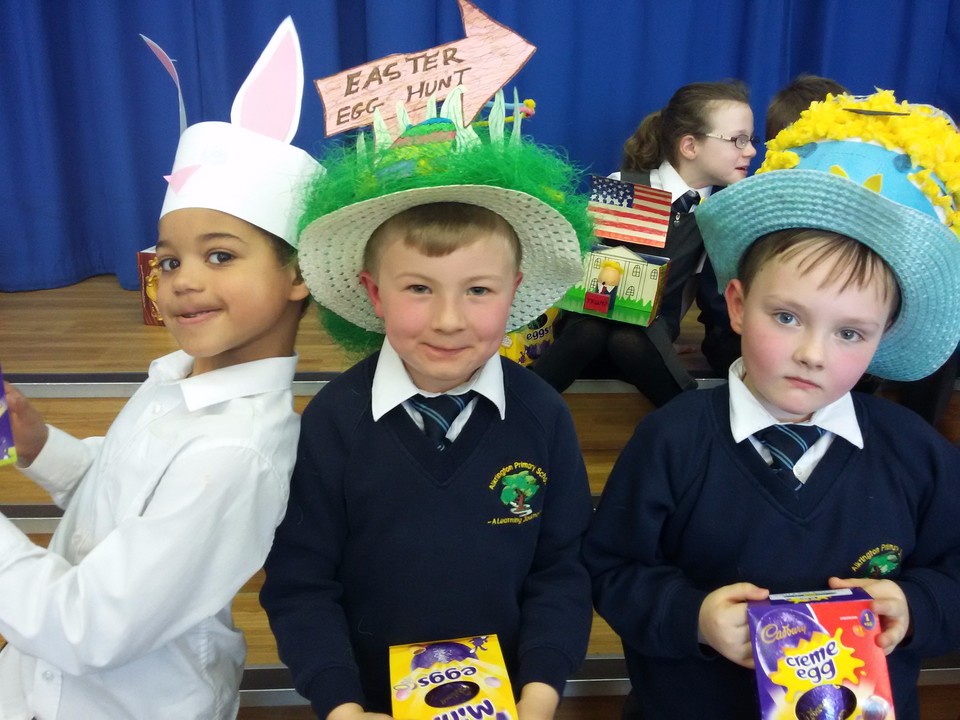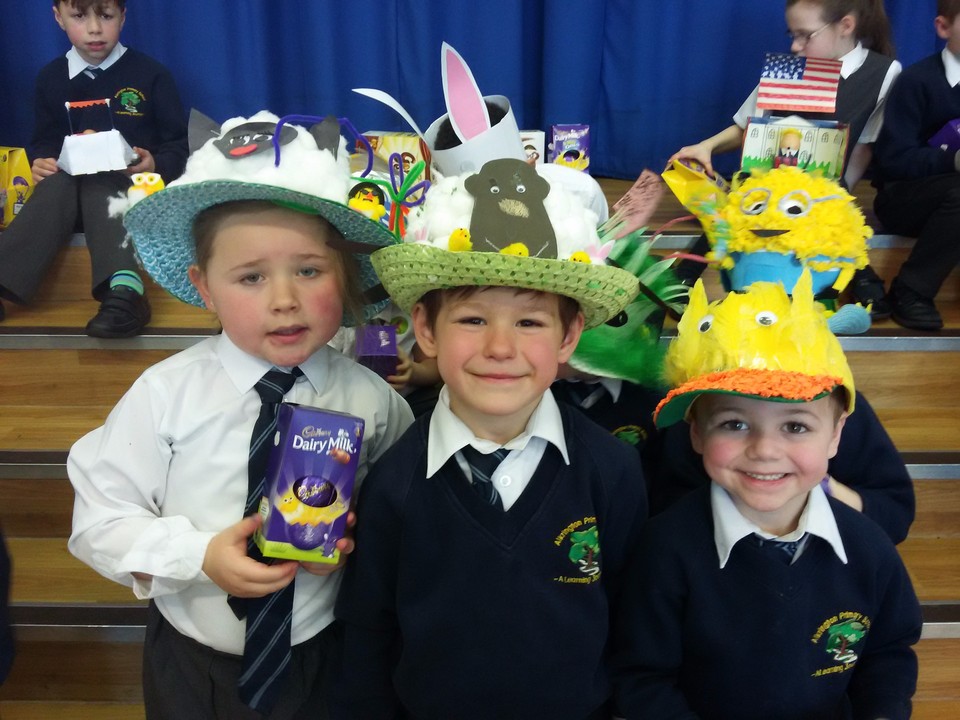 Dance Festival 2016
More great performances from children in Y3, 4 and 5, and staff, in this year's Dance Festival. Well done team! See some pictures below: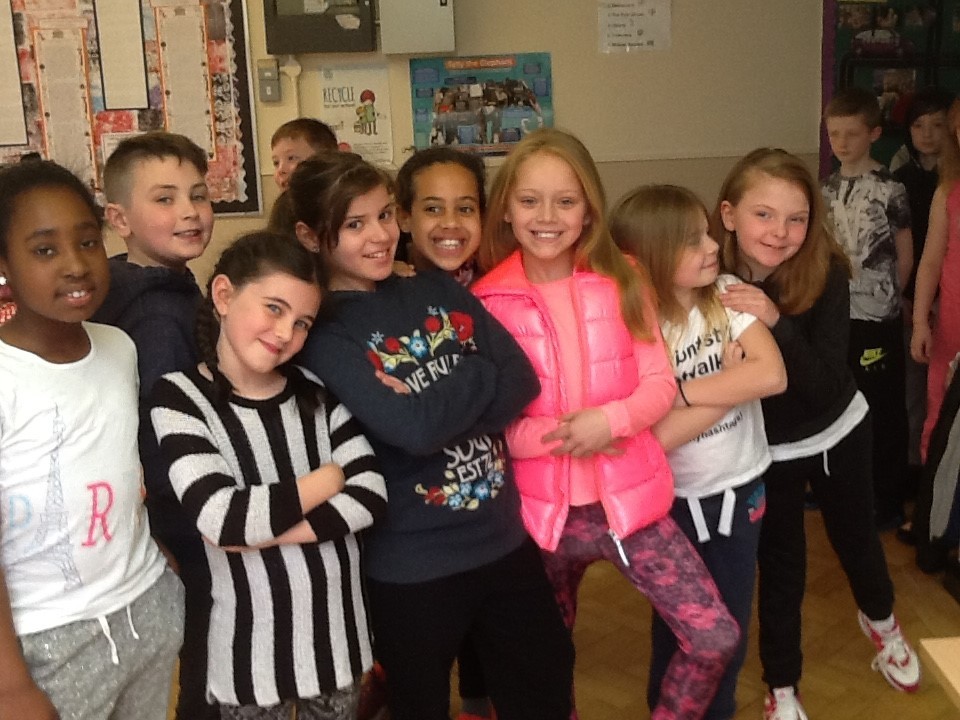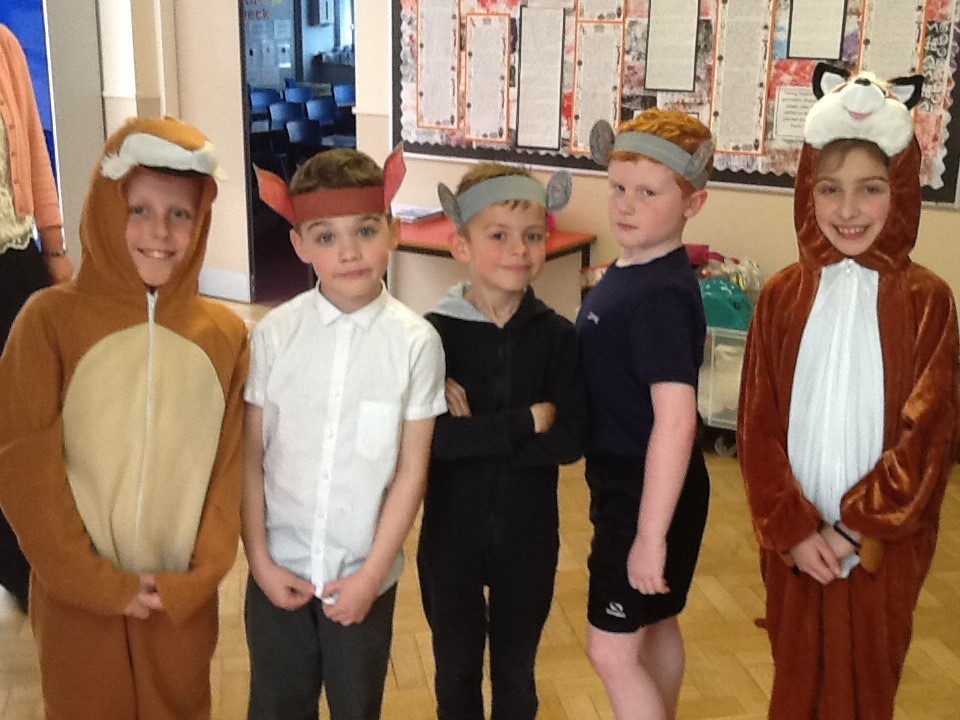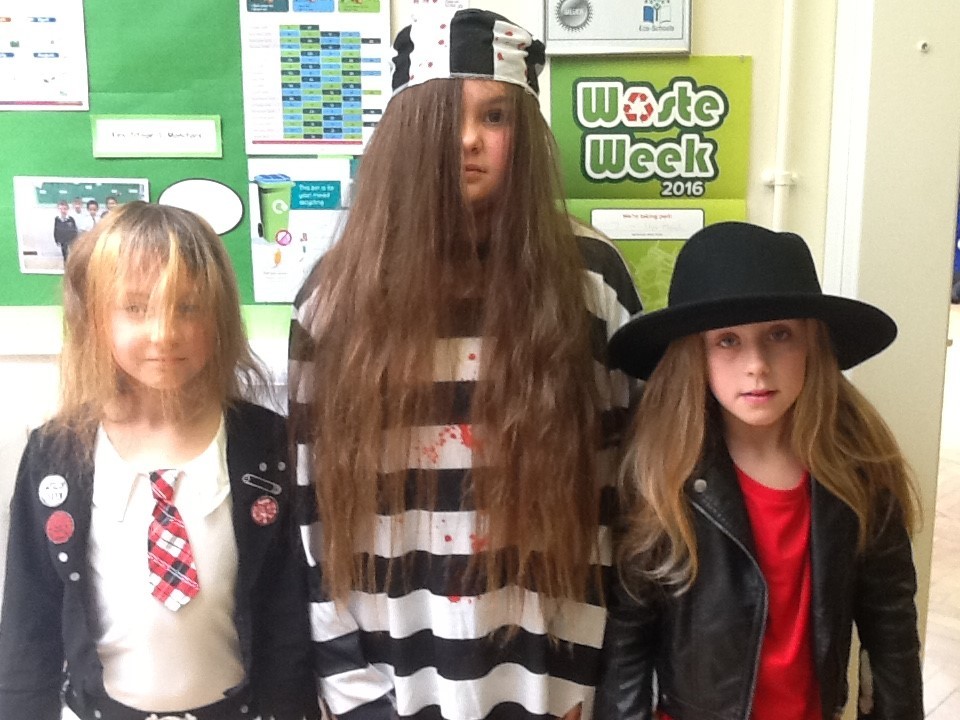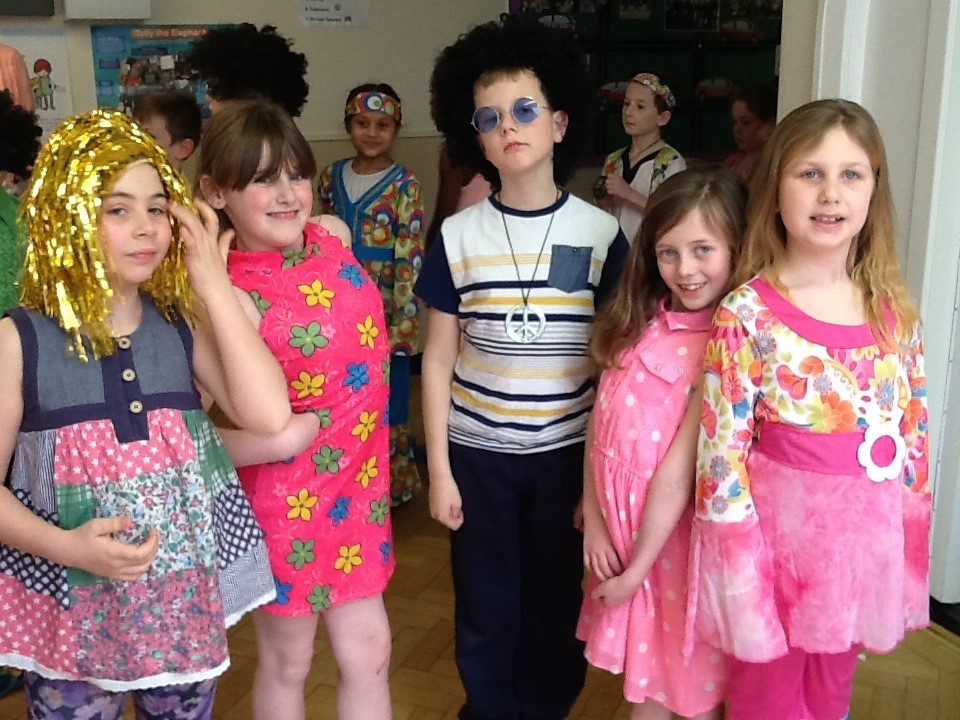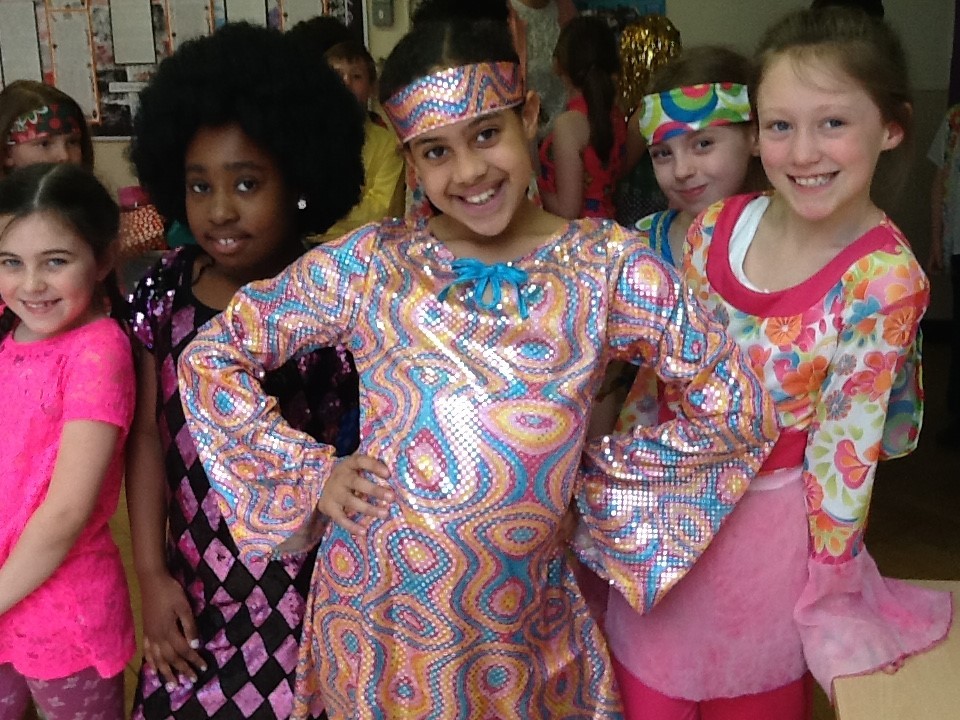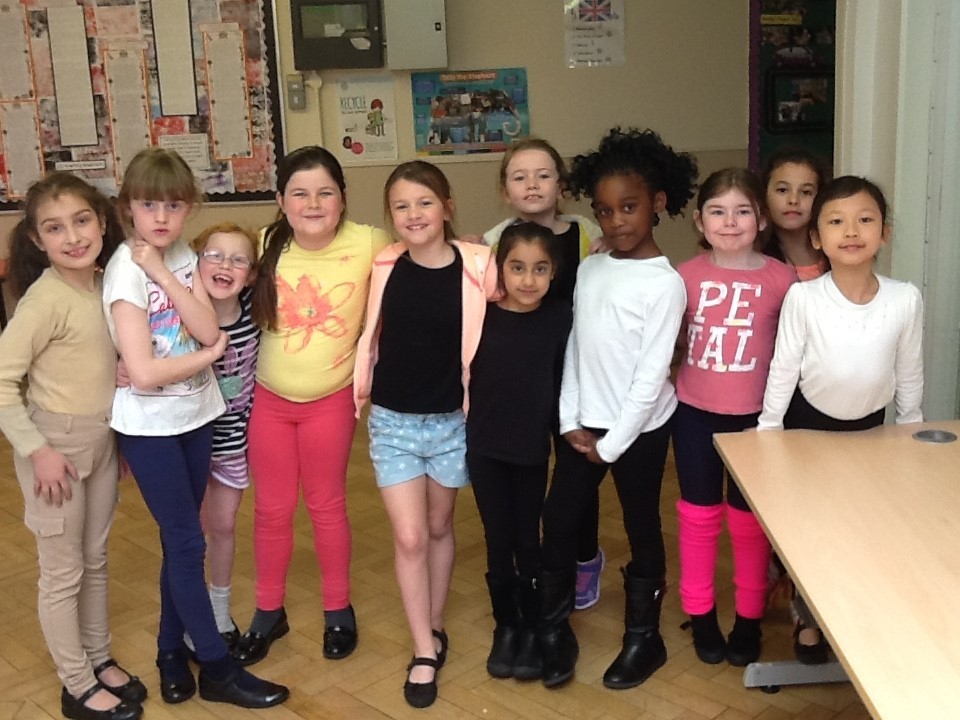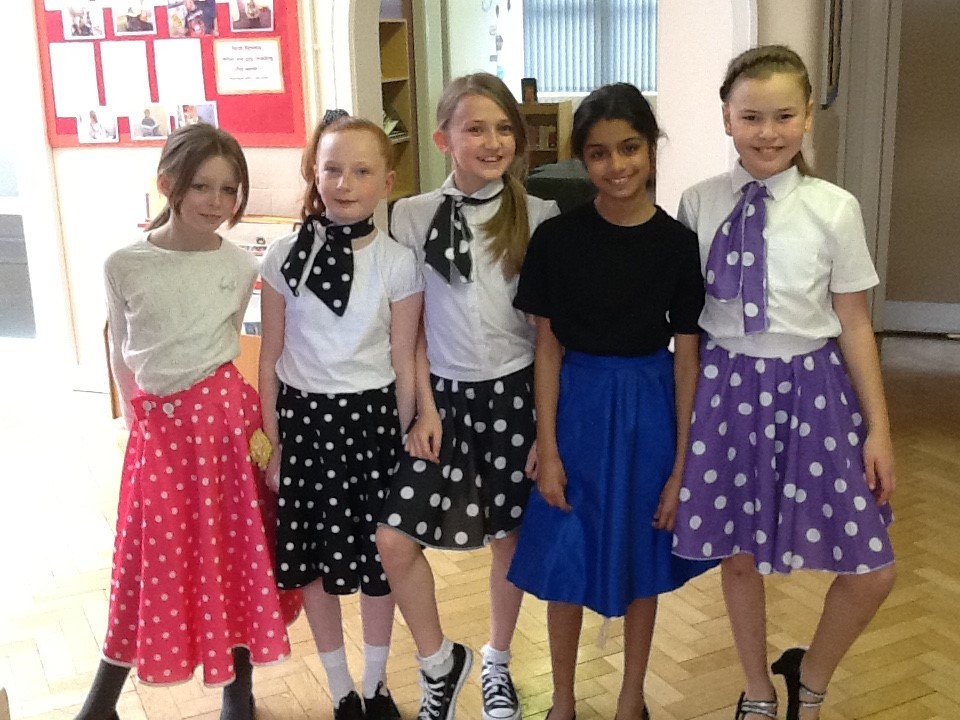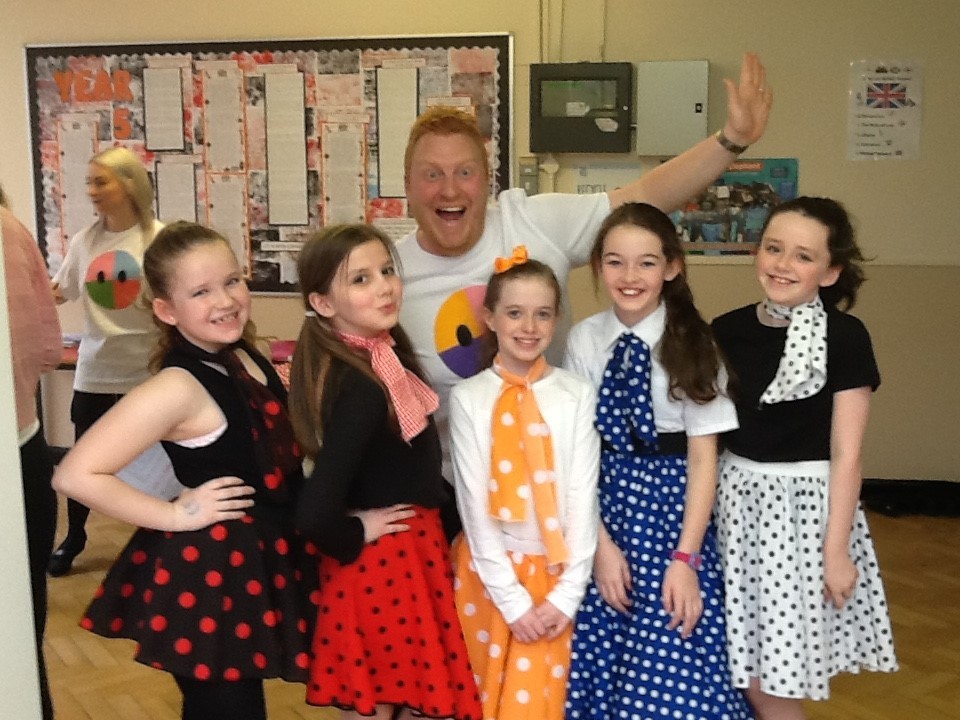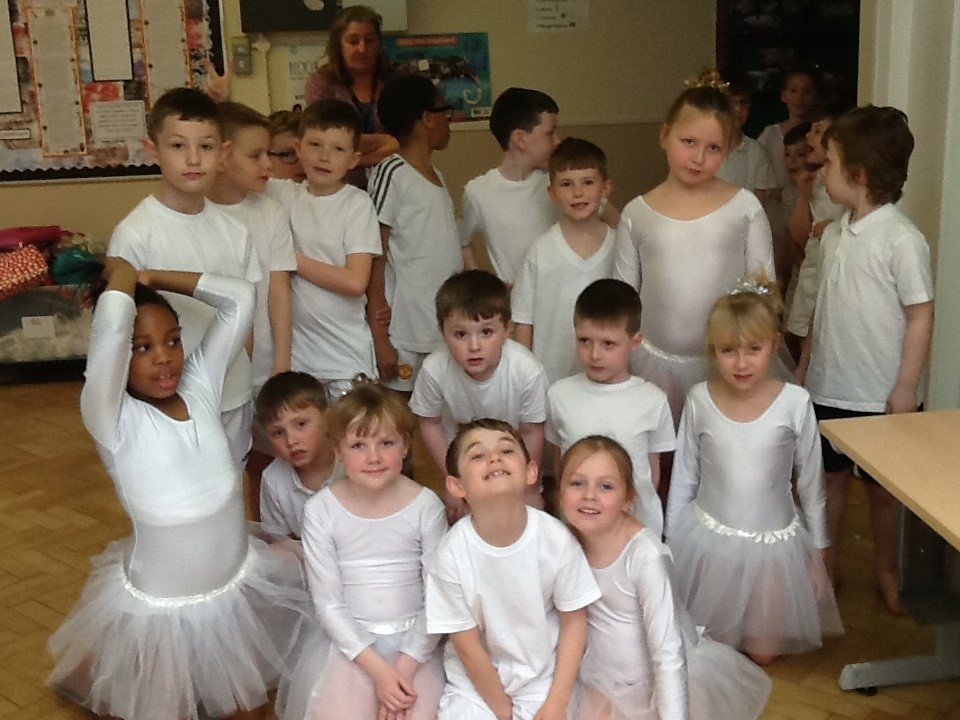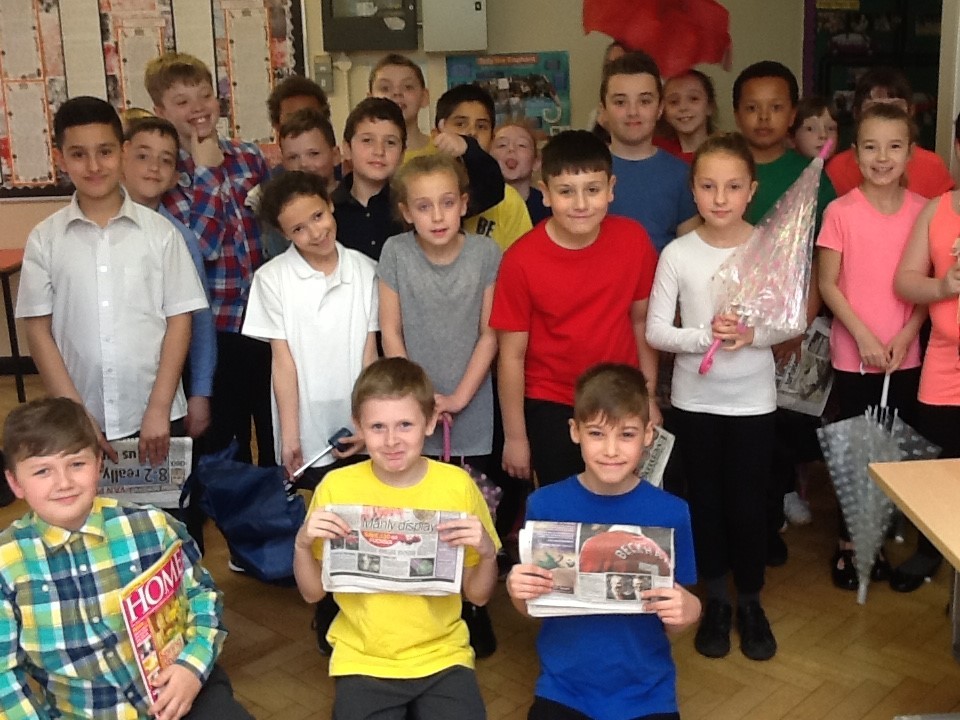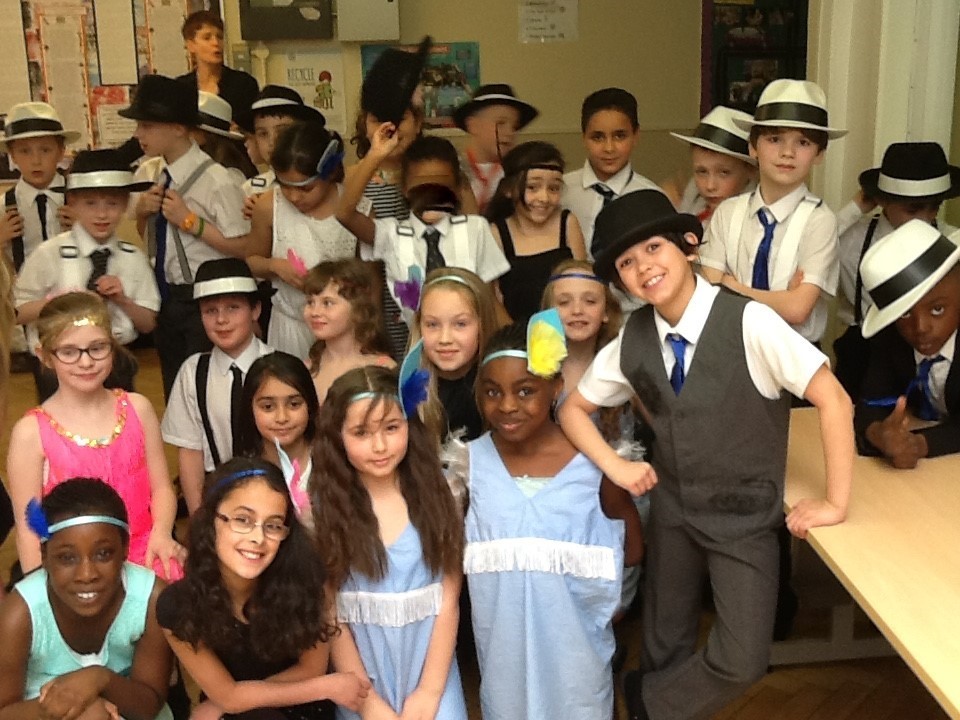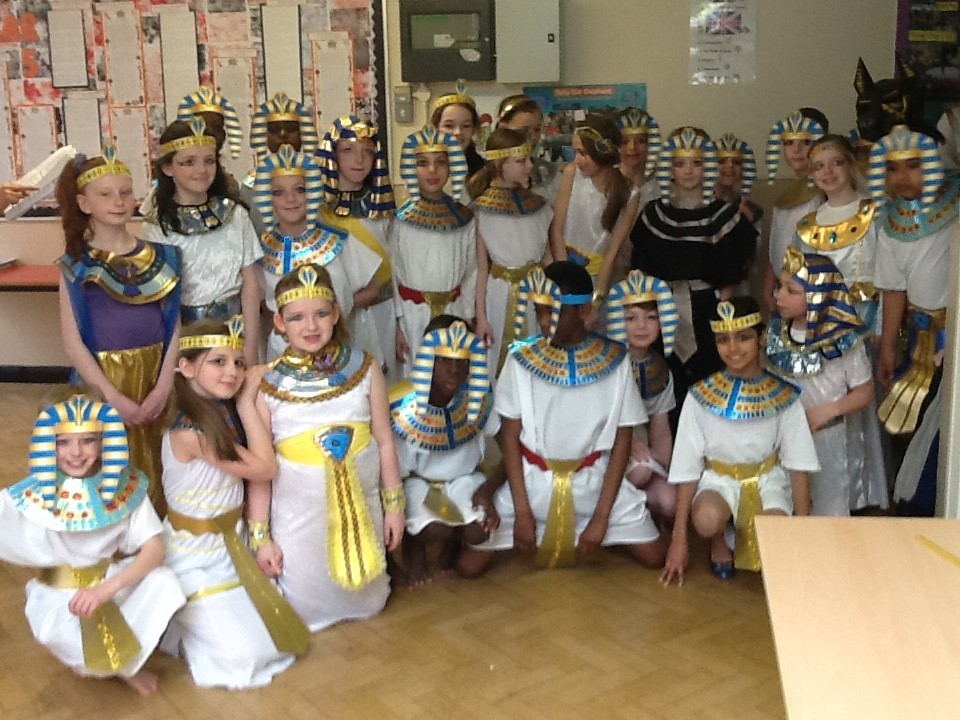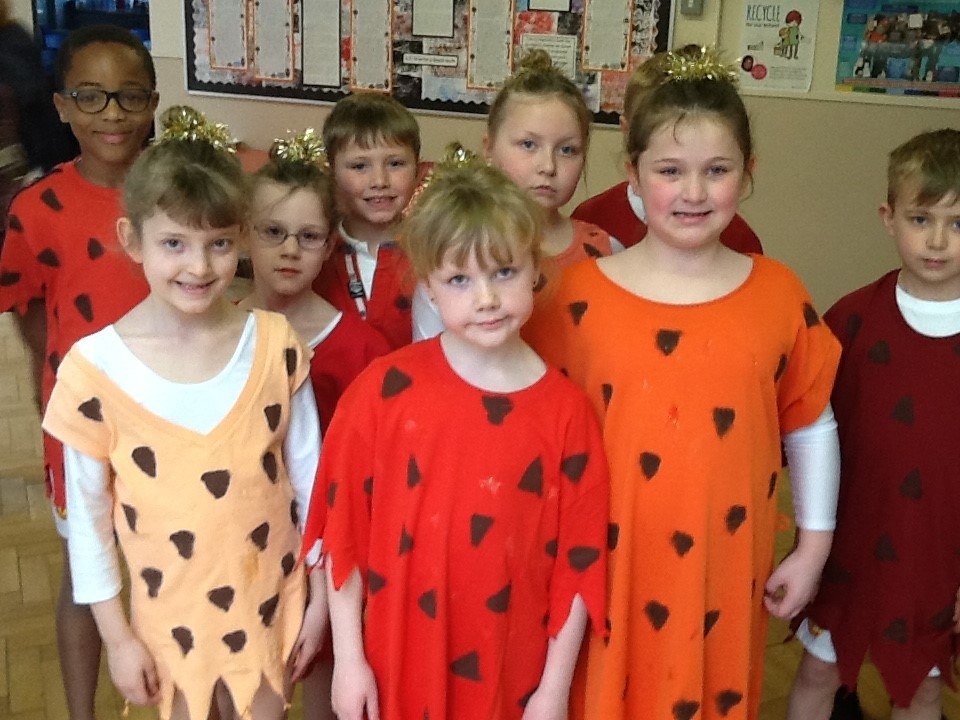 Middleton Schools' Tag Rugby Champions 2016
Congratulations to our fabulous team who, after three rounds of matches, were crowned local champions. Well done to the team, Louis, Millie, Emmy, Shanice, Fortune, Daniel, Gracie and Kaylan; and coaches Mr O'Leary and Mr Lawlor.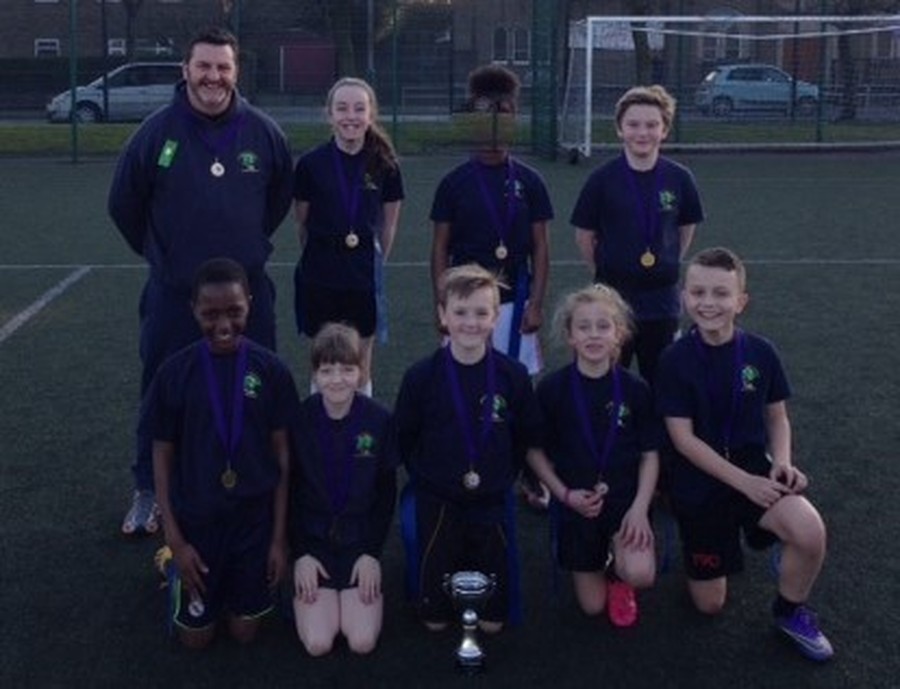 The School Choir
Well done to Mr Parr and our school choir who performed in the Rochdale Music Festival in the grand surroundings of the Great Hall, in Rochdale Town Hall on Tuesday 8th March.
They sang two songs and were awarded 2nd place in their category. Congratulations!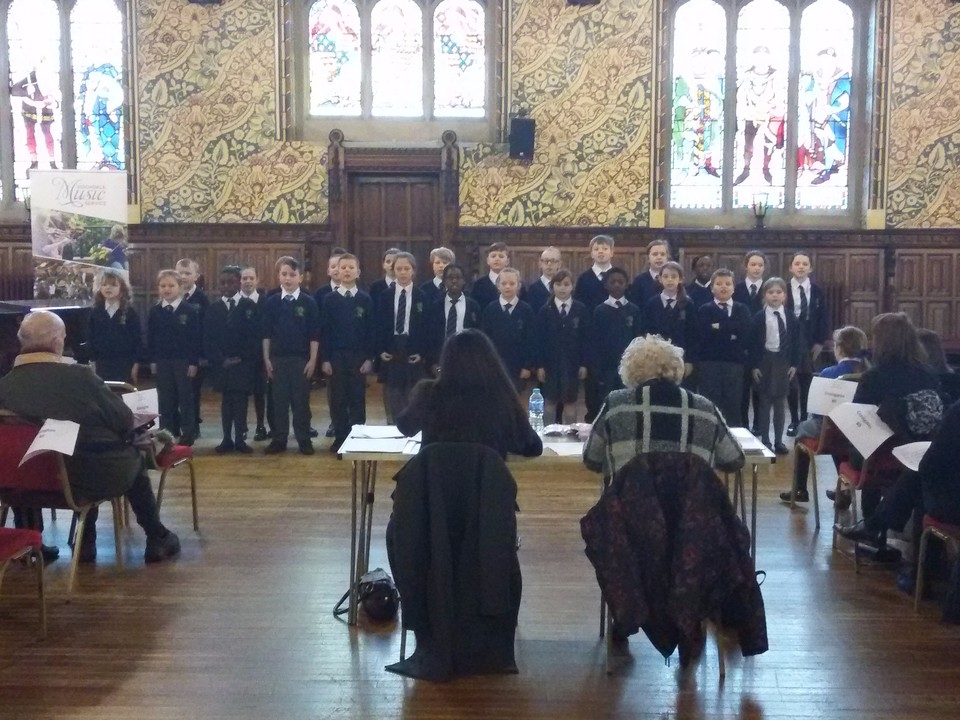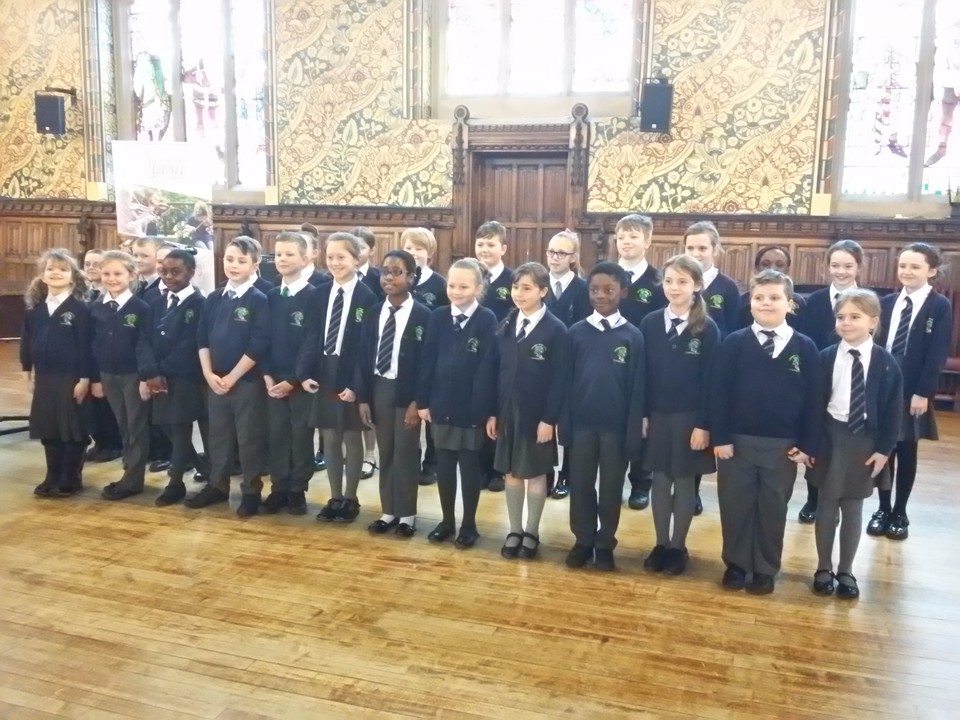 World Book Day
Well done to all those who came in their wonderful costumes. Book tokens for next week's Book Fair were awarded to two children chosen from each class for their interesting and imaginative costumes. The winners were:
RW Renee H and Hope H RR Henry D and Joshua P
1B Isobel D and Penny P 1M Grace F and Ronan Y
2P Sophia C and Alfie S 2C Holly D and Alfie L
3B Isabel W and Oliver B-W 3H Frankie H and Evie S
4T Isabelle M and Olivia E 4K Oliver W and Madison OP
5A Joe H and Olivia R 5H Hanalace and Samantha P
6L Louis H and Maisie C 6M Millie B and Amelia H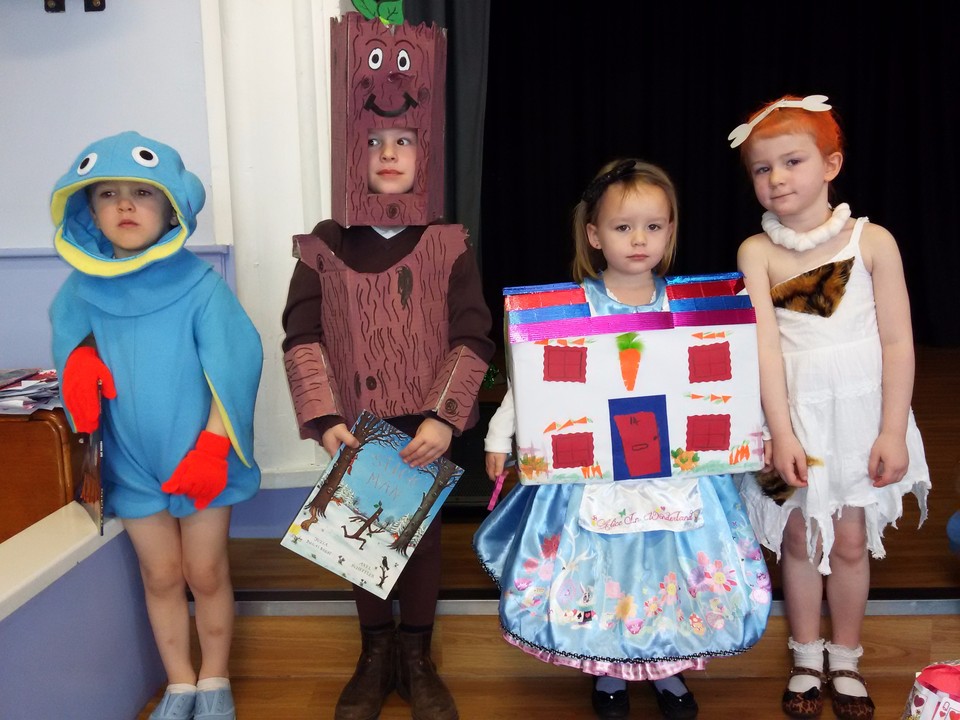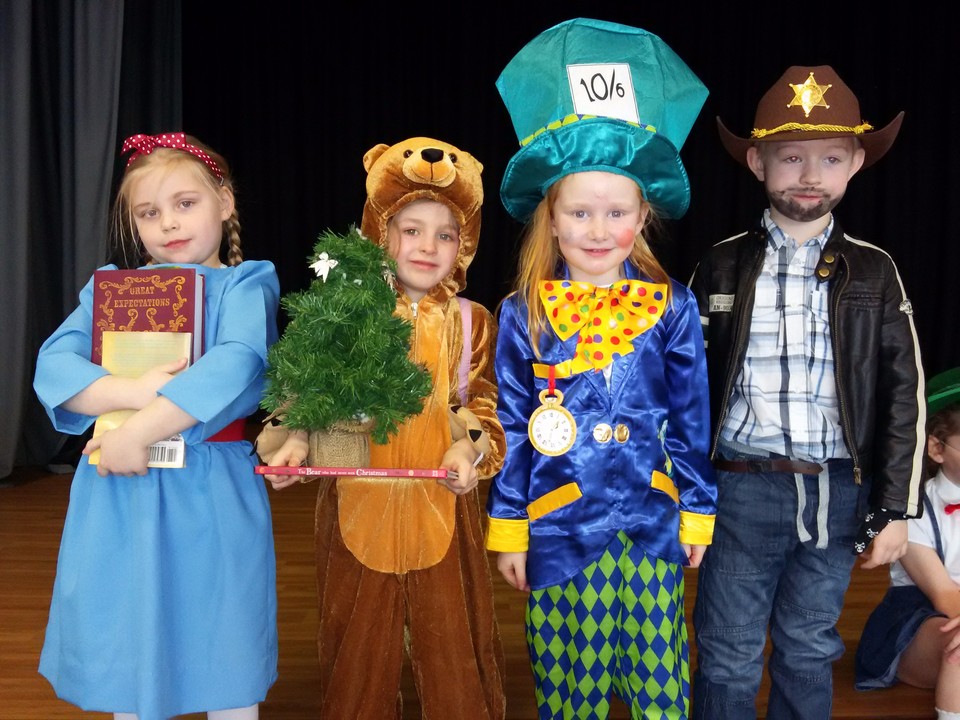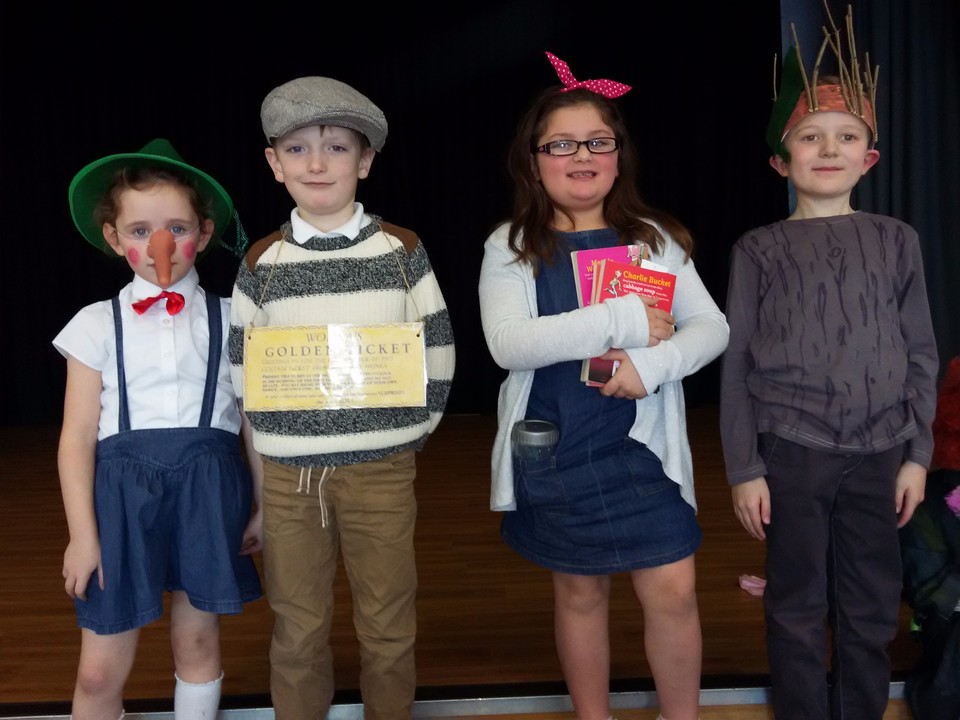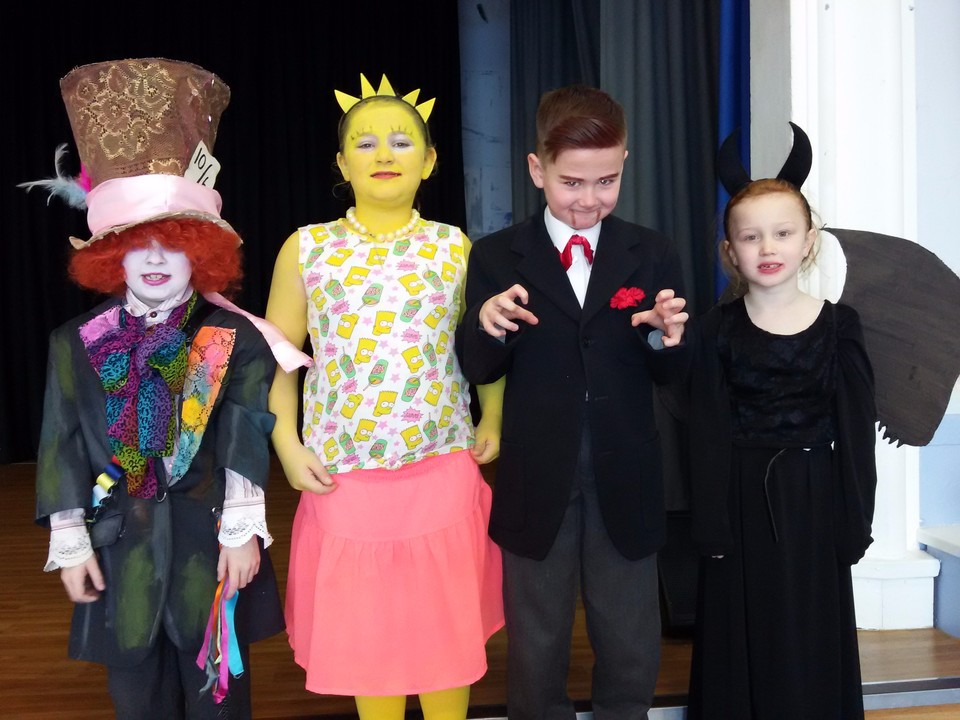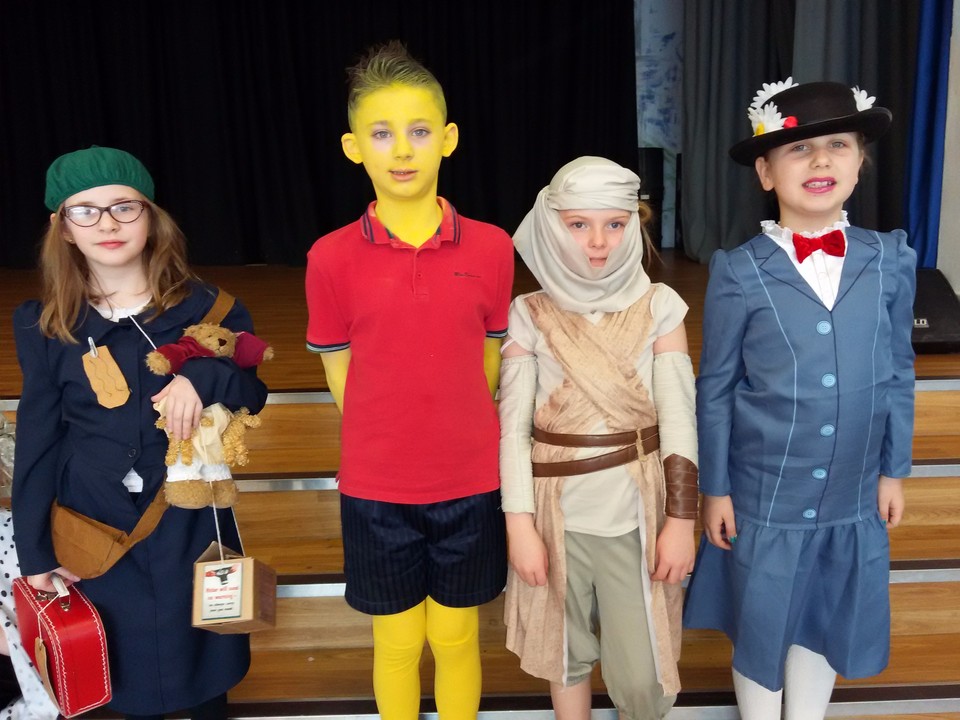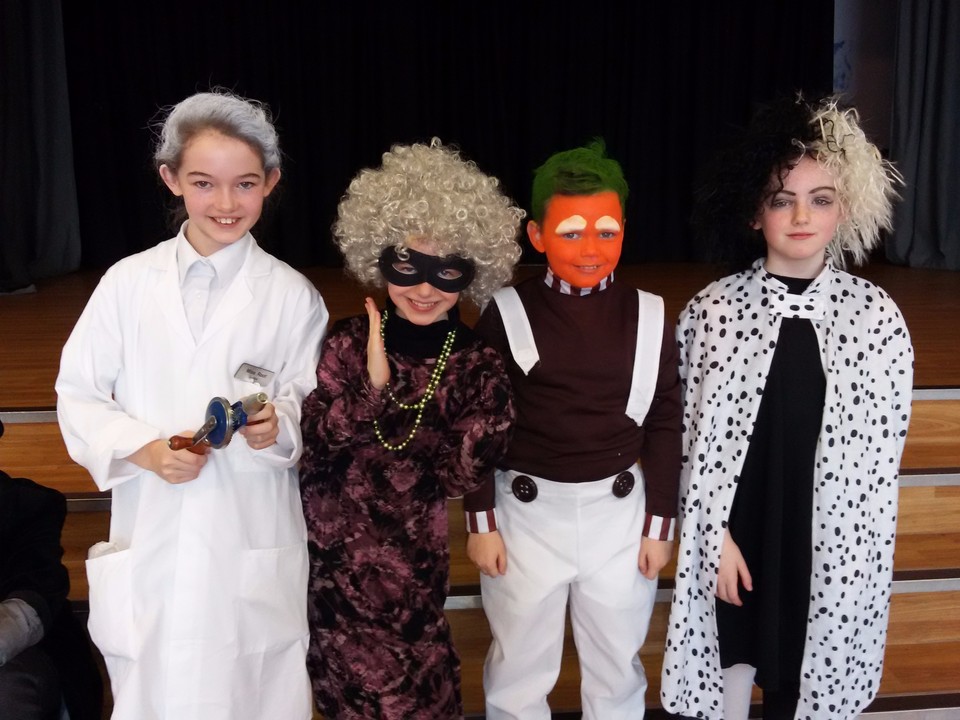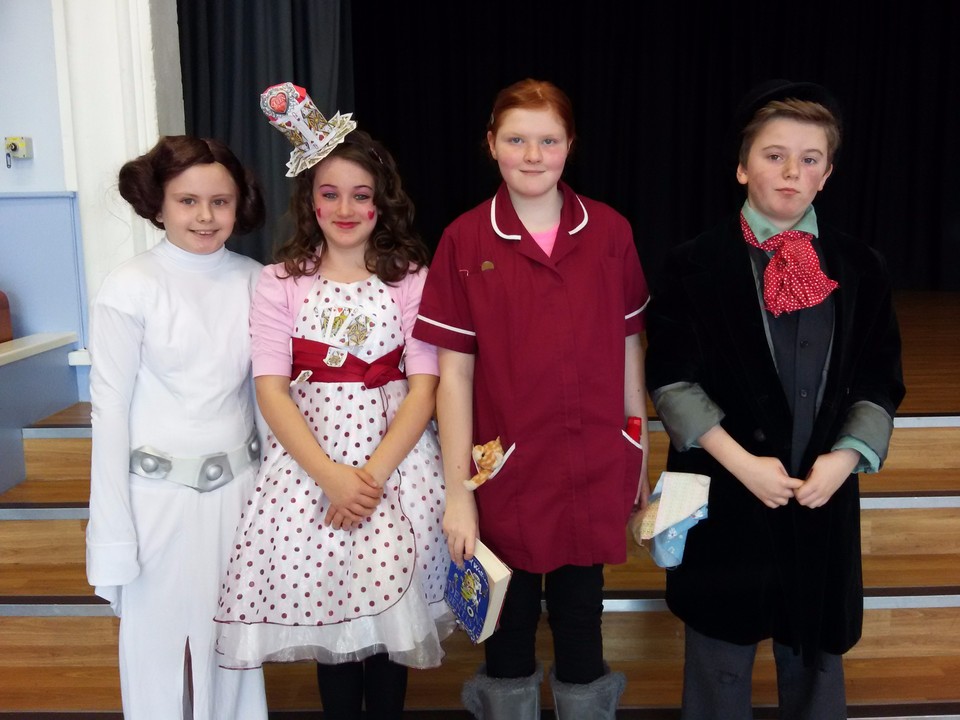 Maths Workshop for parents in the Reception Classes
Thank you to those parents who came to the workshop about helping your child with their maths. If you weren't able to come, you can find the presentation if you click here, and the booklet if you click here.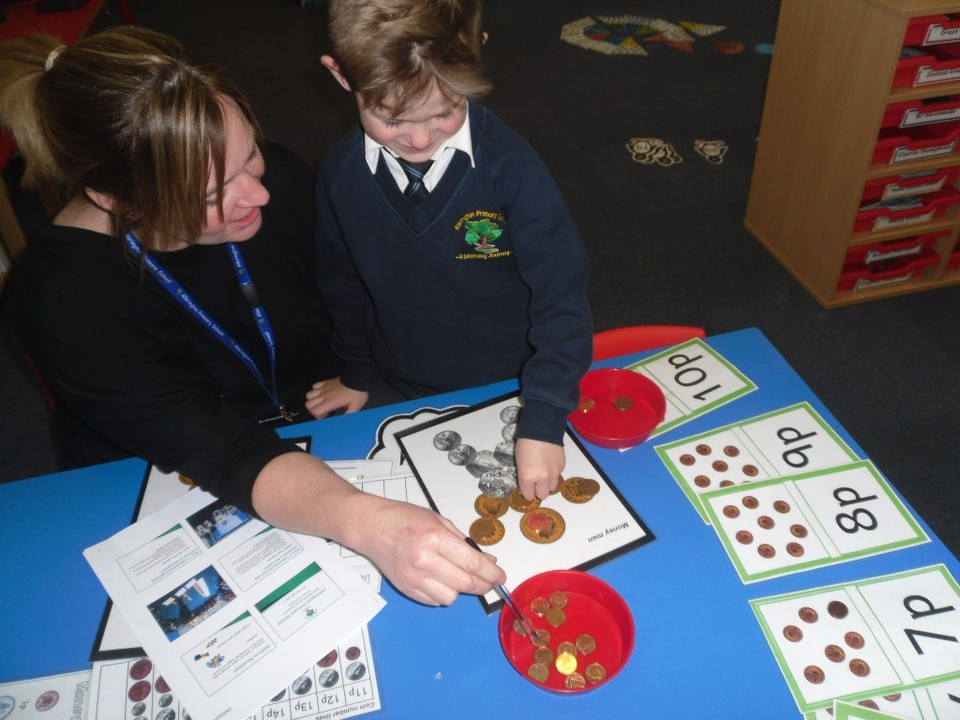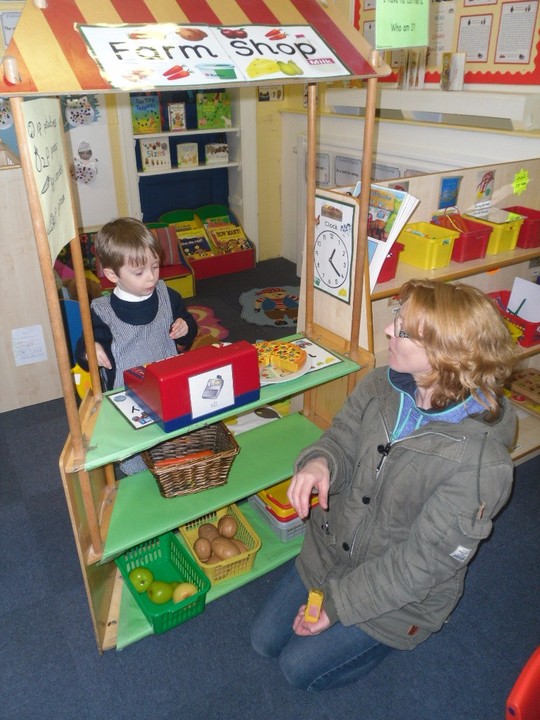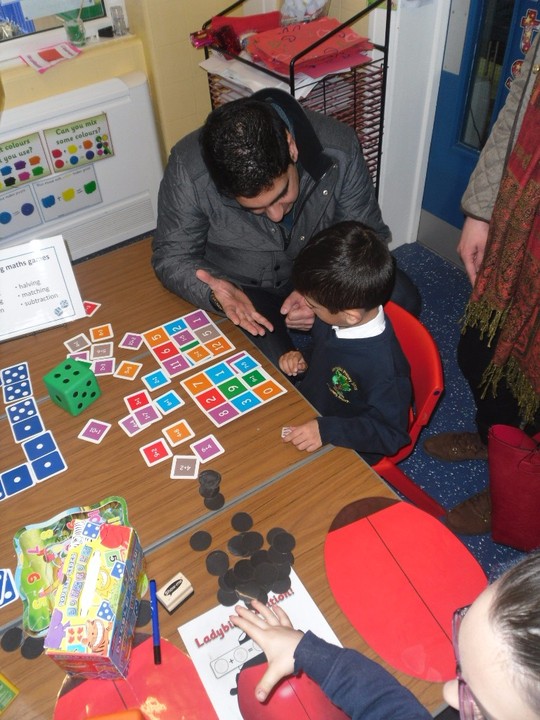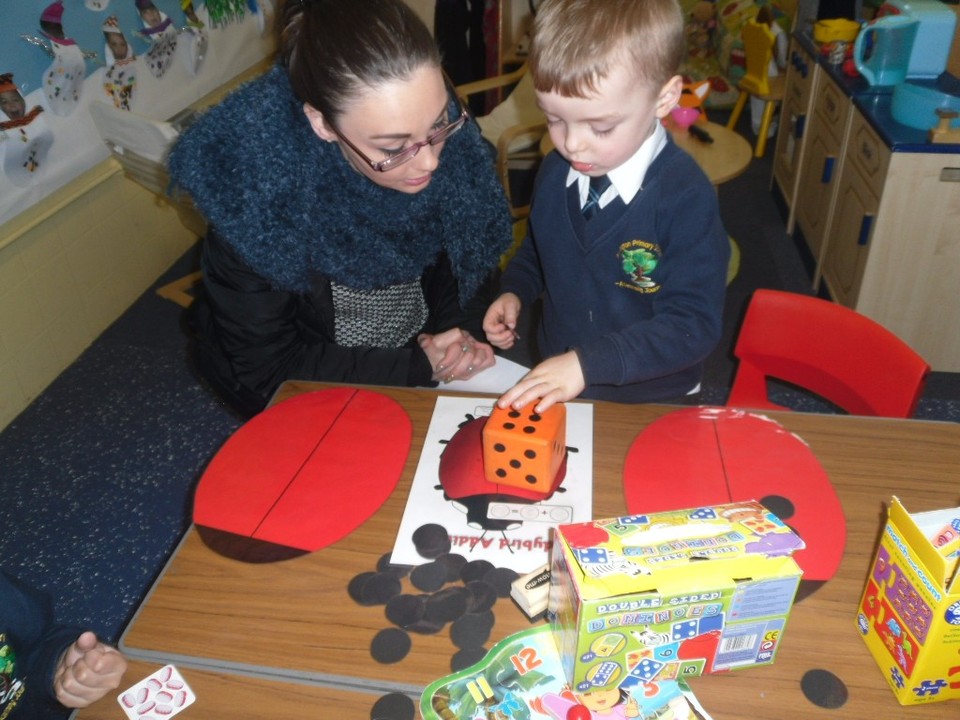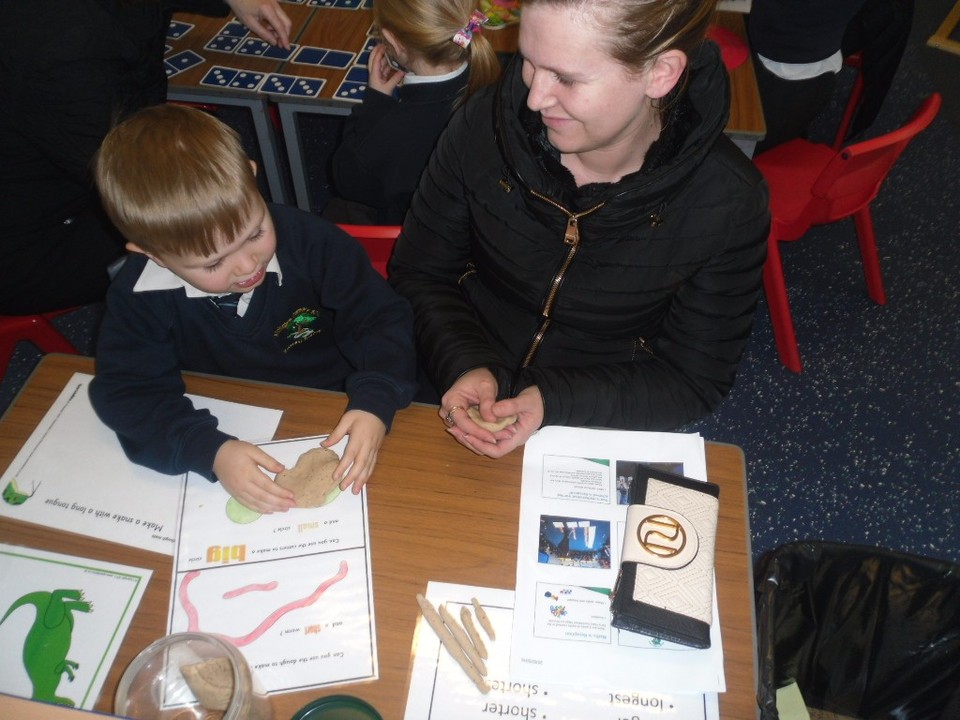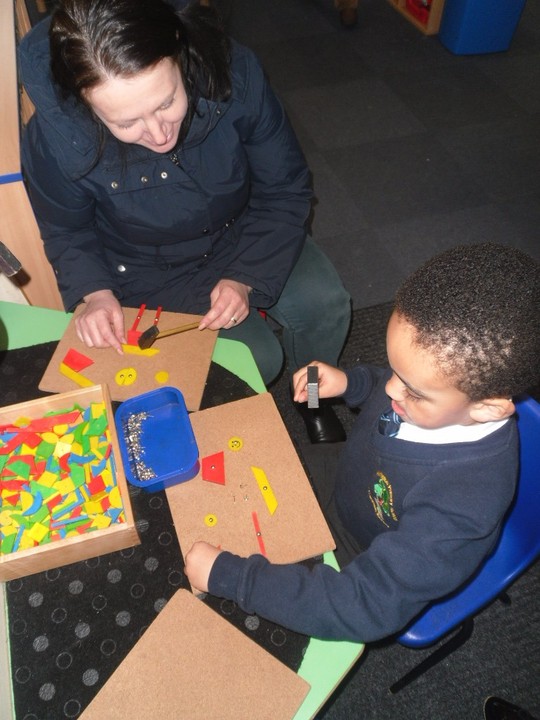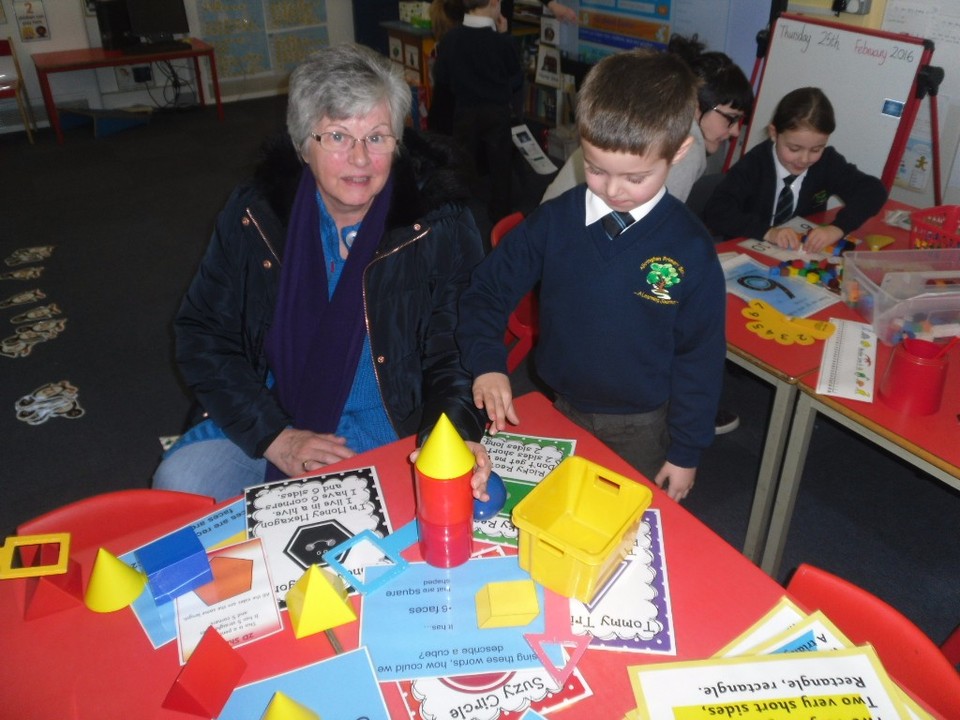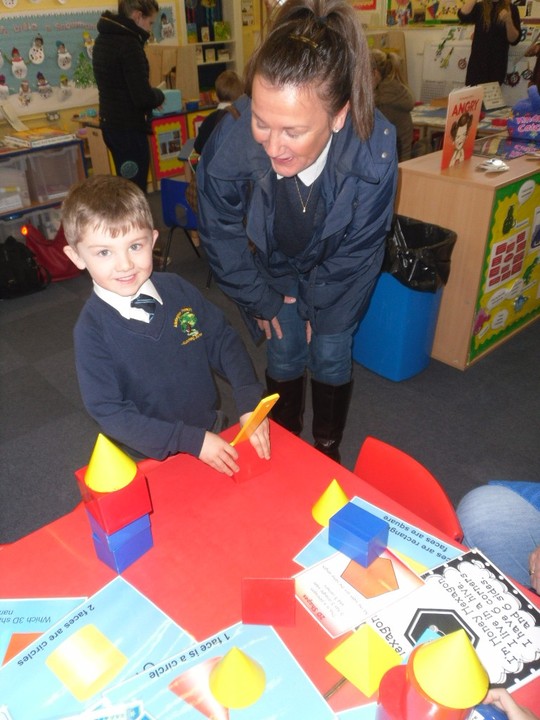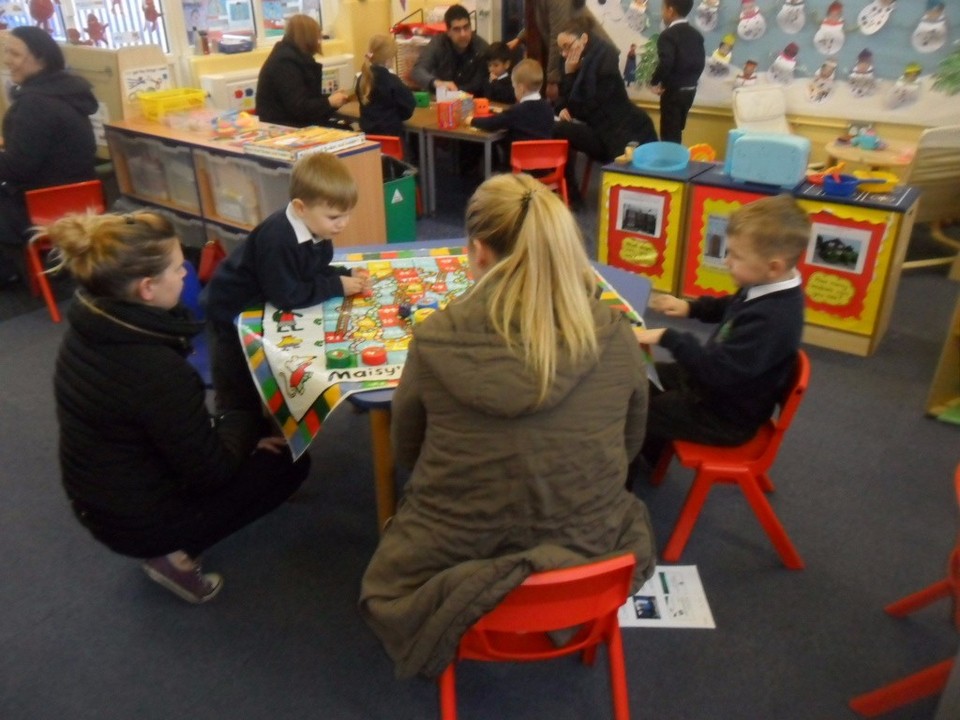 Class 4K Assembly - The Romans
Well done Mr. Knipe and 4K. Here are some pictures from the class assembly on Wednesday.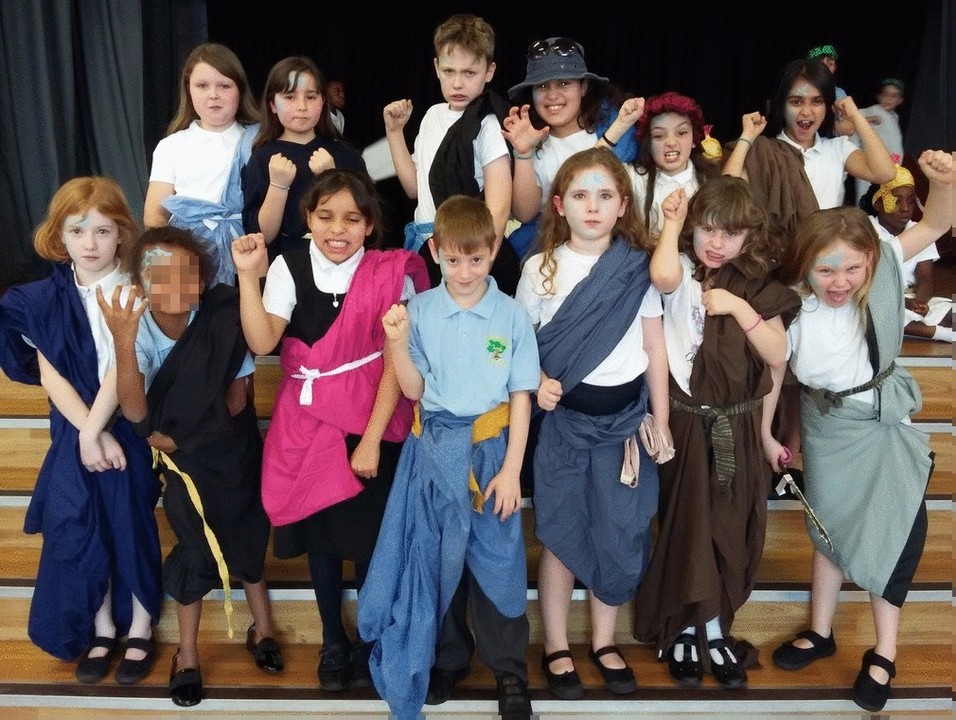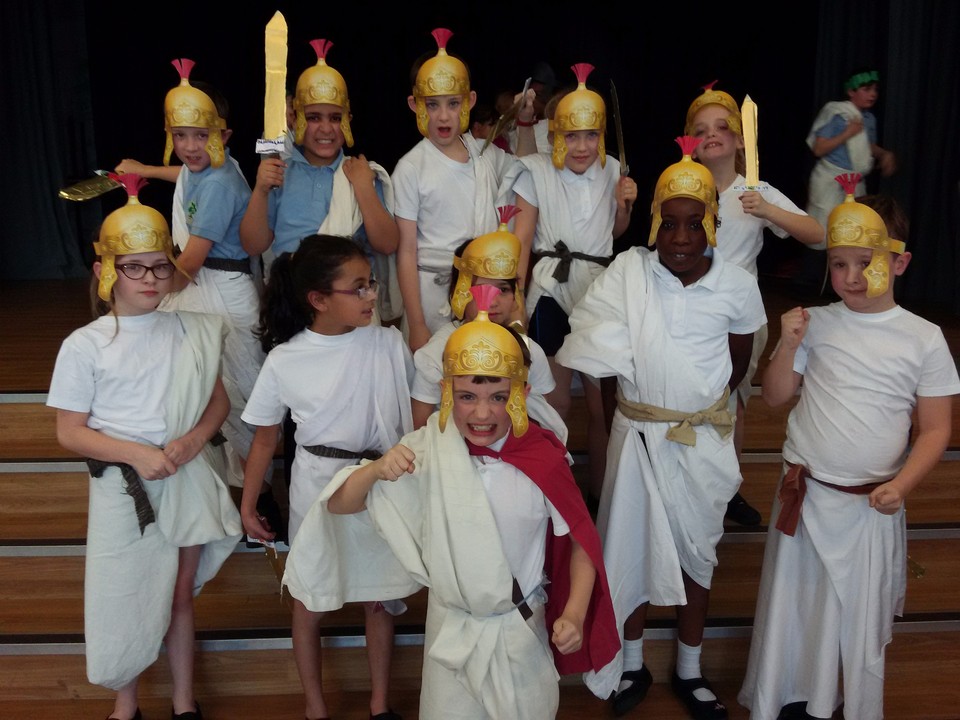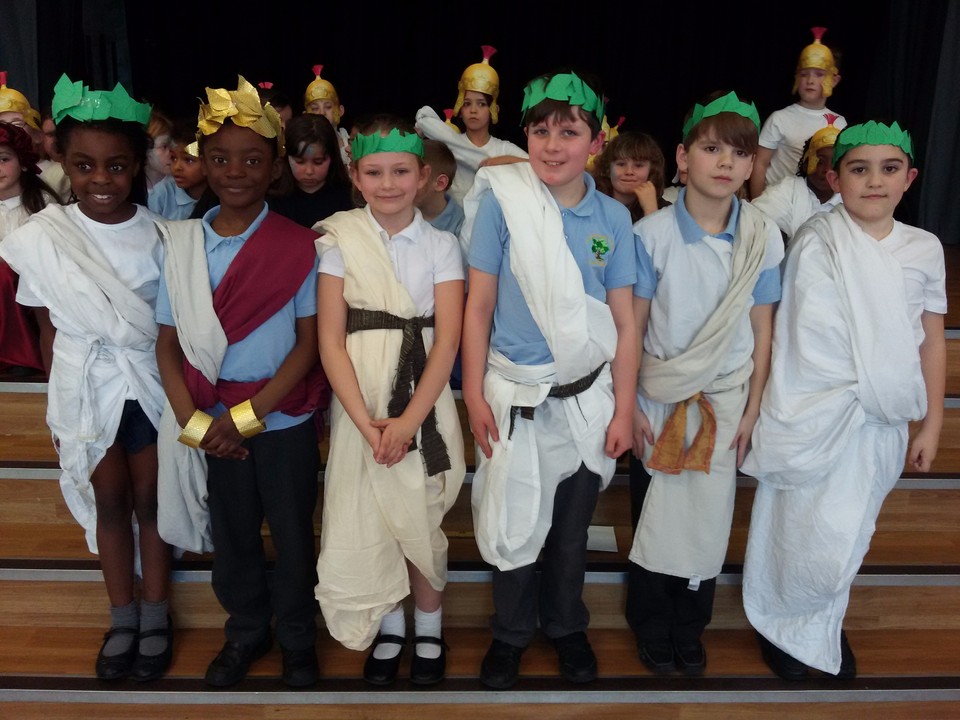 The School Choir at Christmas
Mr Parr took the children from the Choir to sing in Middleton Arndale Centre and at Tesco, in the staff quarters, for some old people enjoying a Christmas meal.
Well done to all the children who took part - you sang beautifully!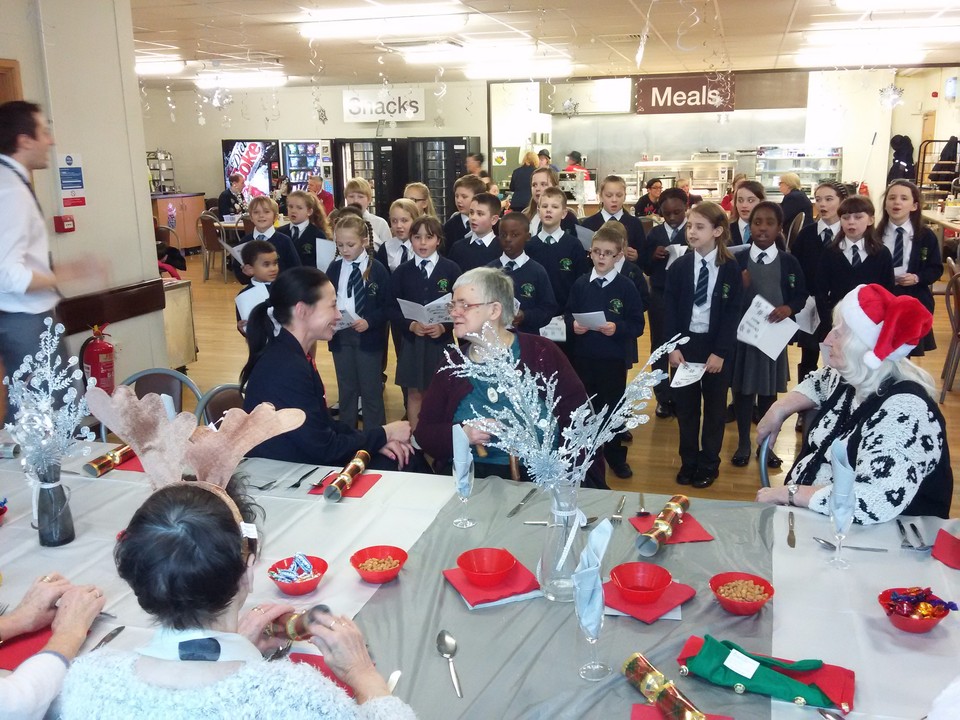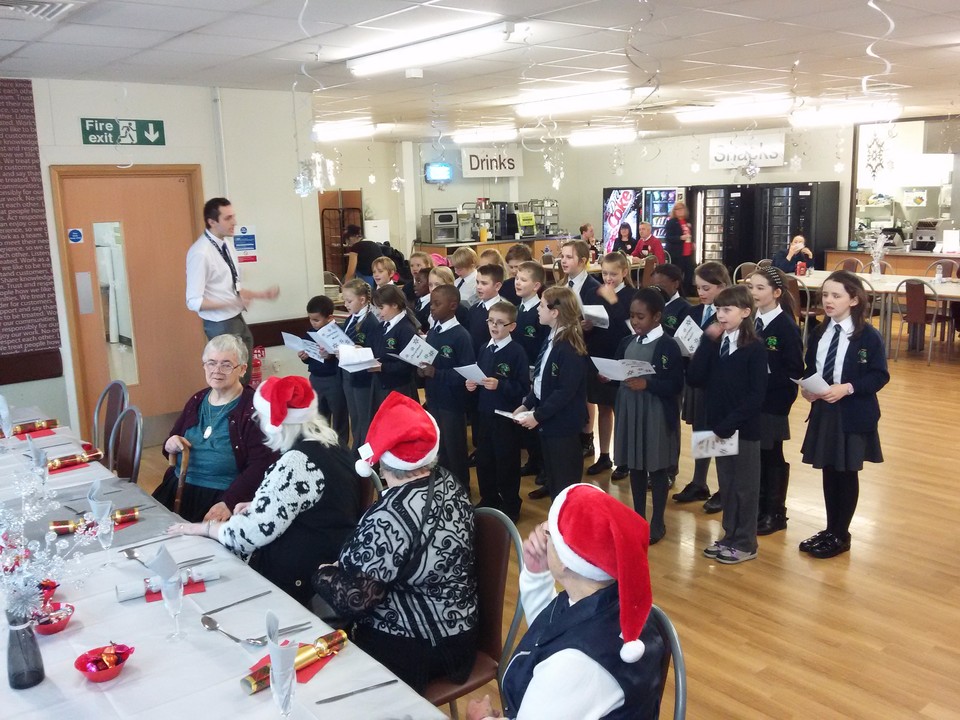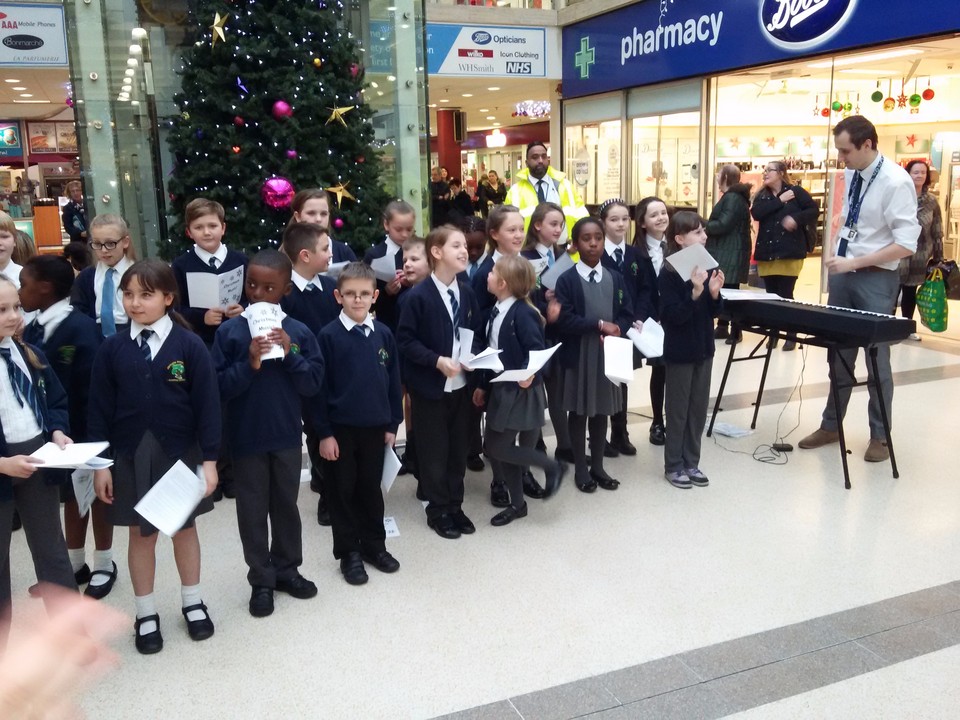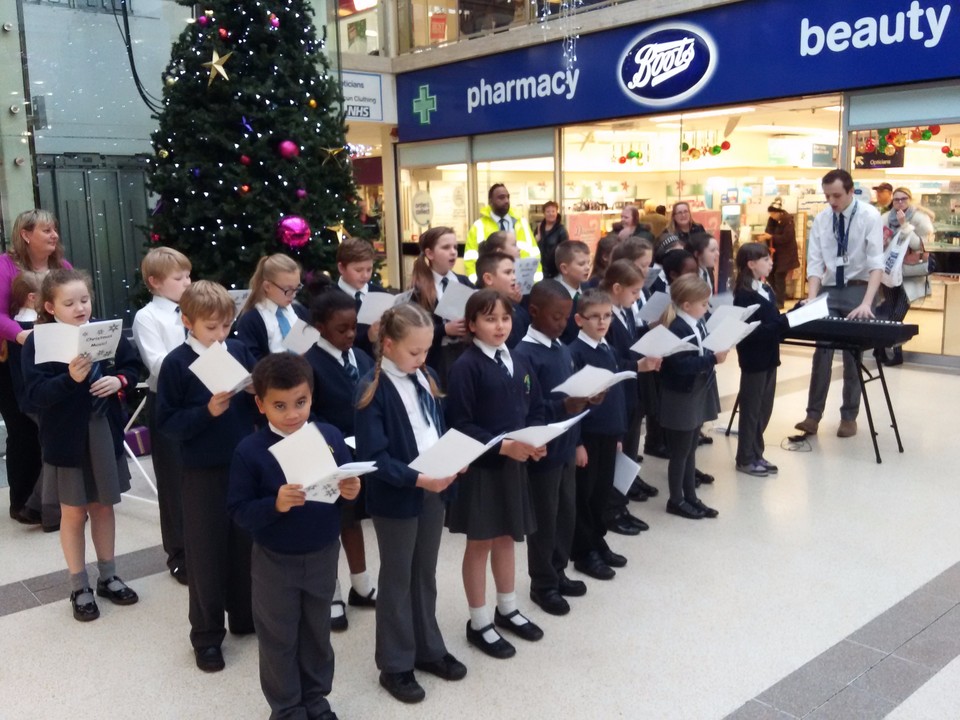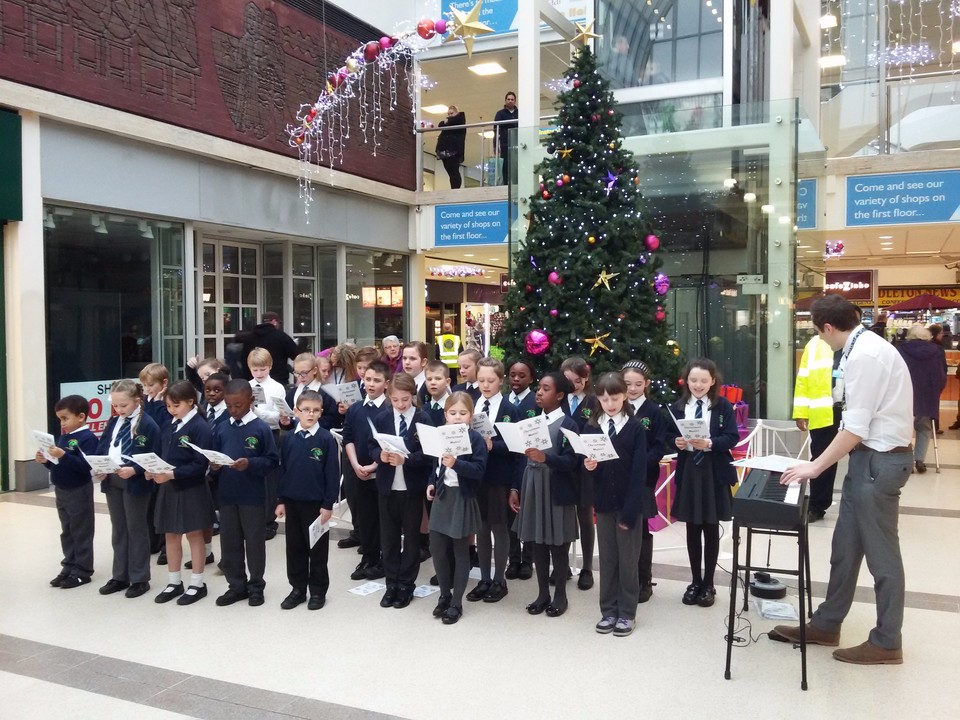 Children in Need 2015
Thank you for the donations for Children in Need on 13th November. A total in the region of £550 was raised. Thanks to Mrs Watkin and the School Council for organising the event, the EY ladies for counting and Mrs Haselden for the artwork!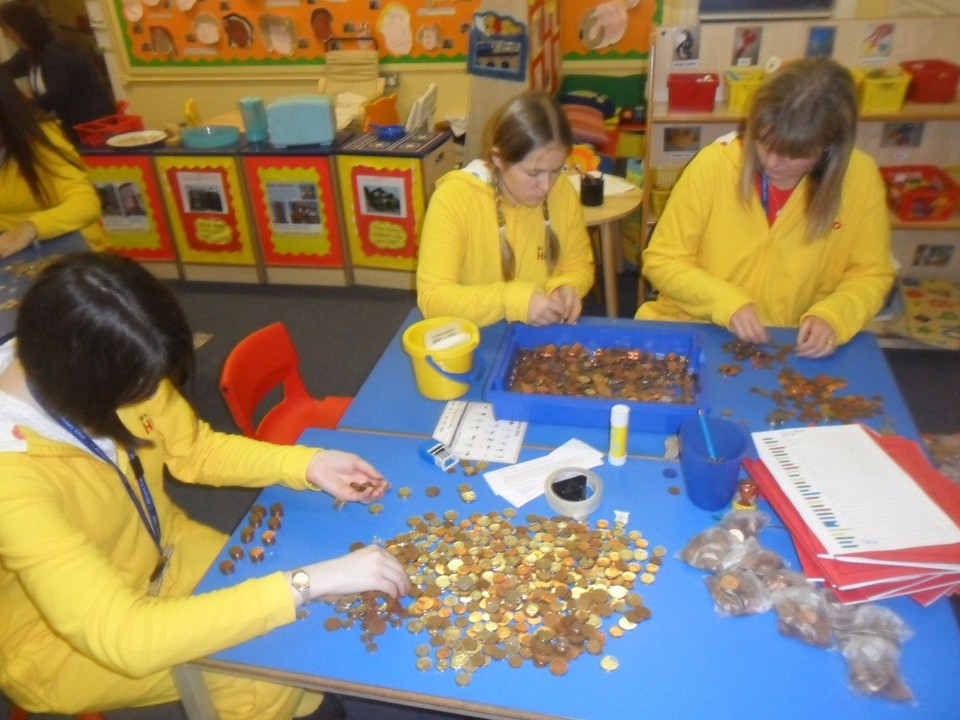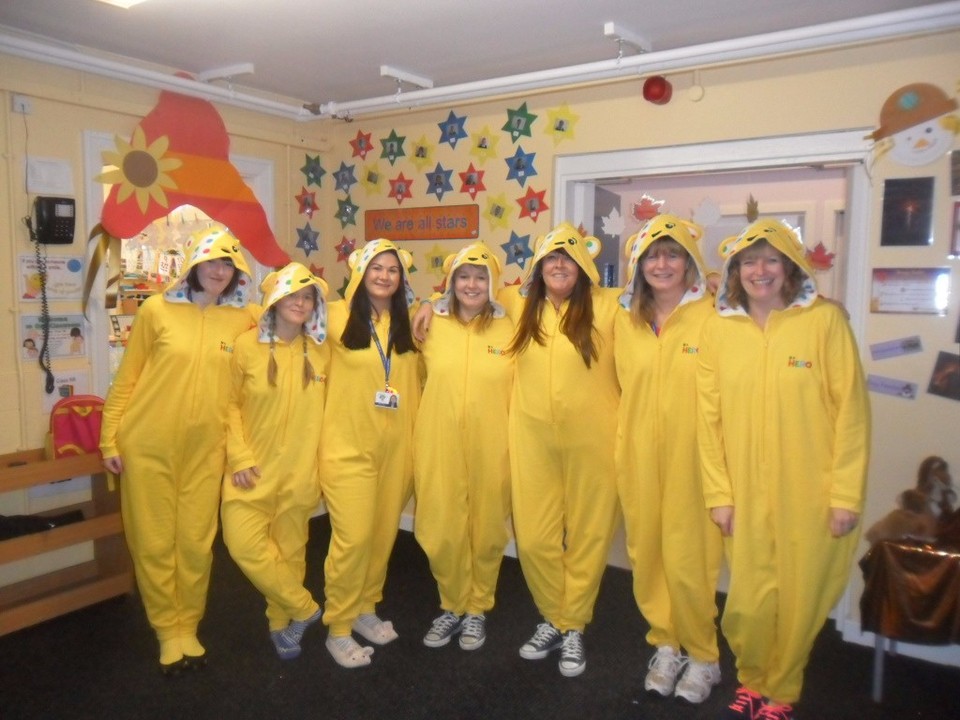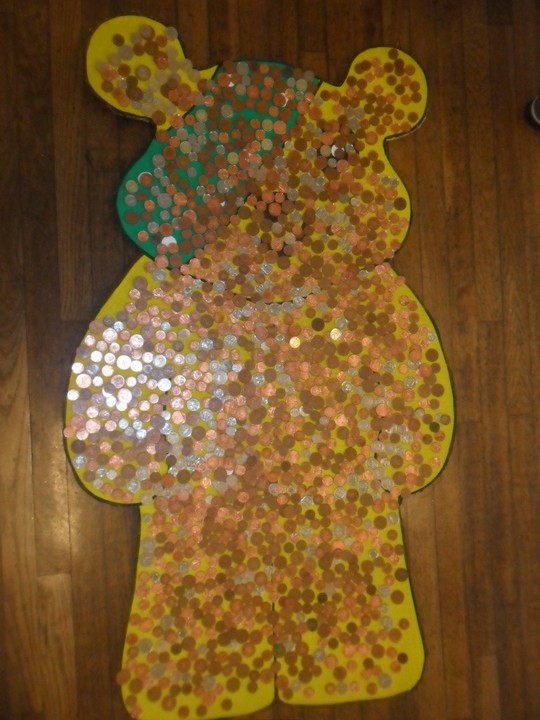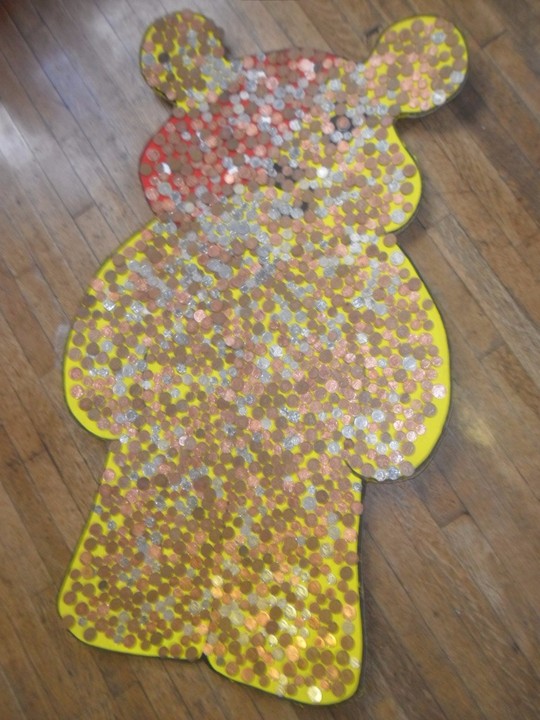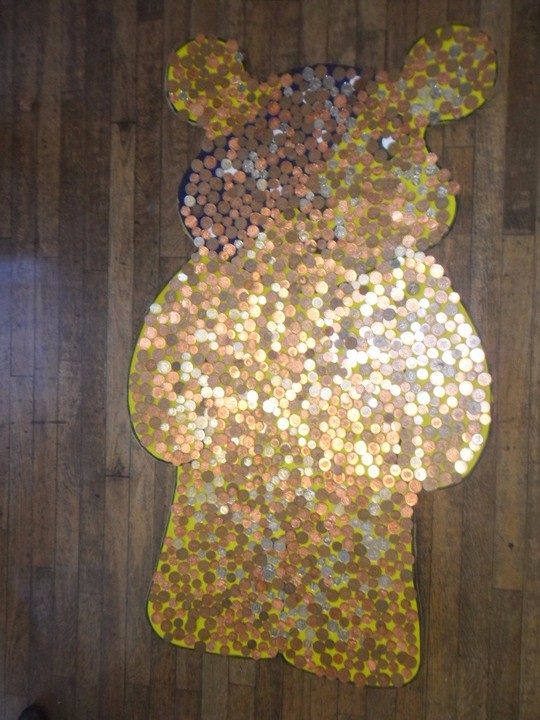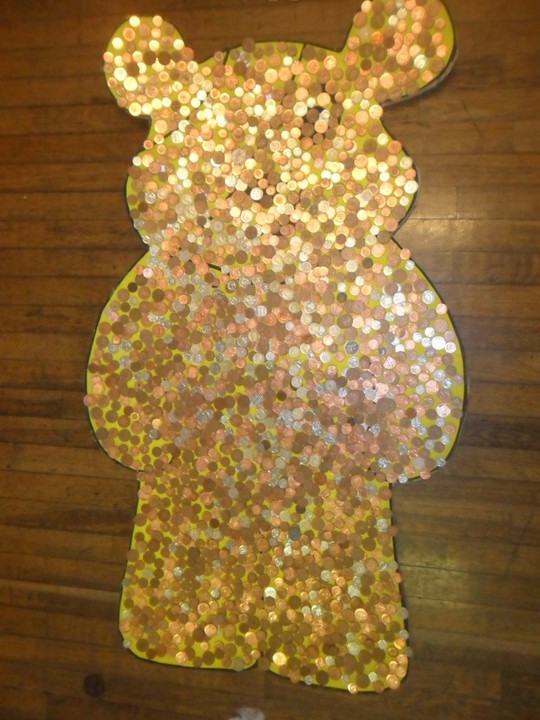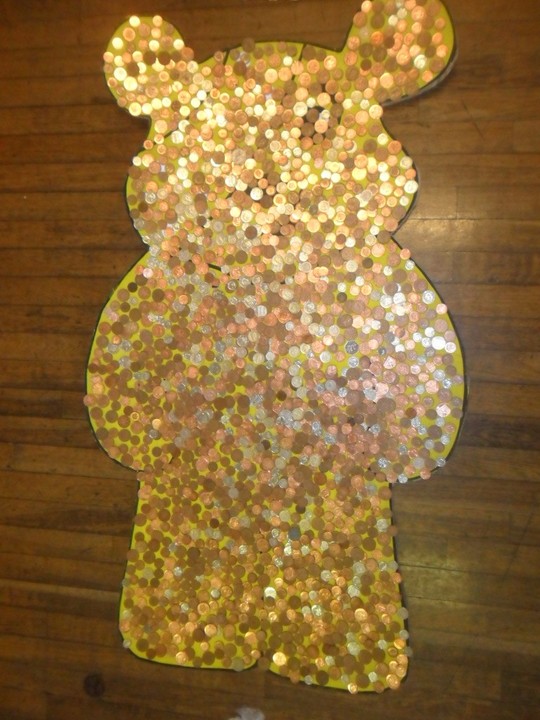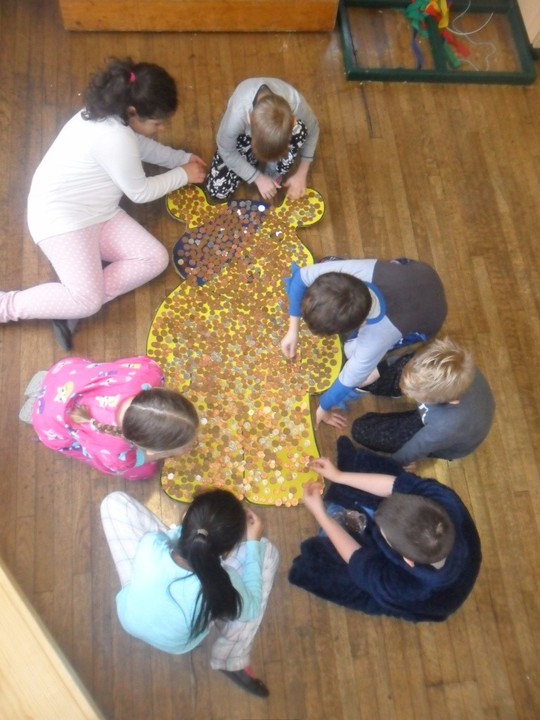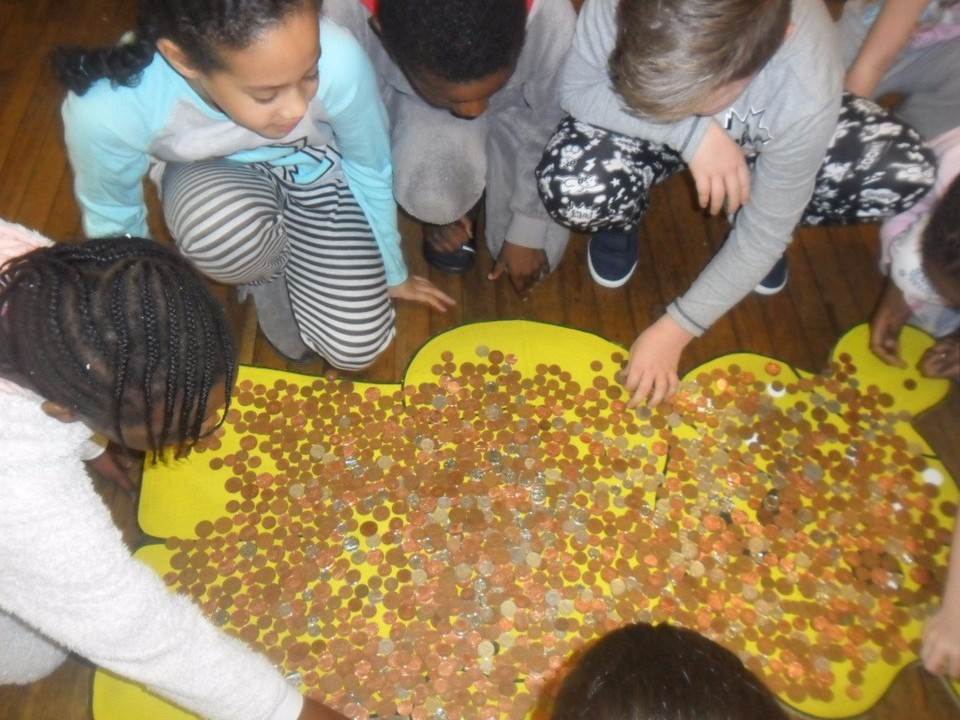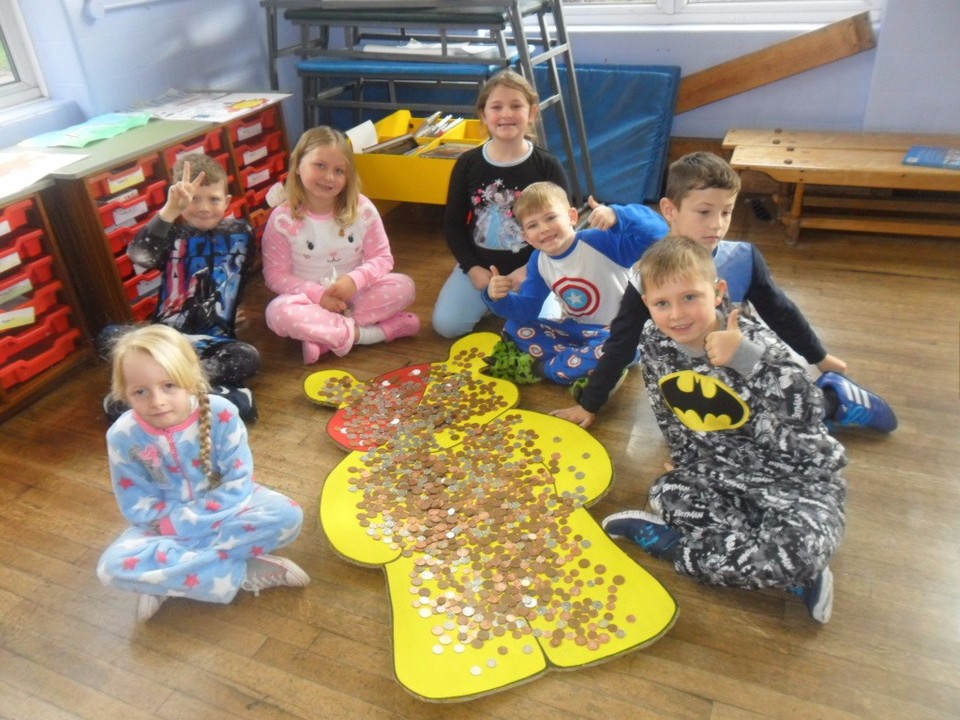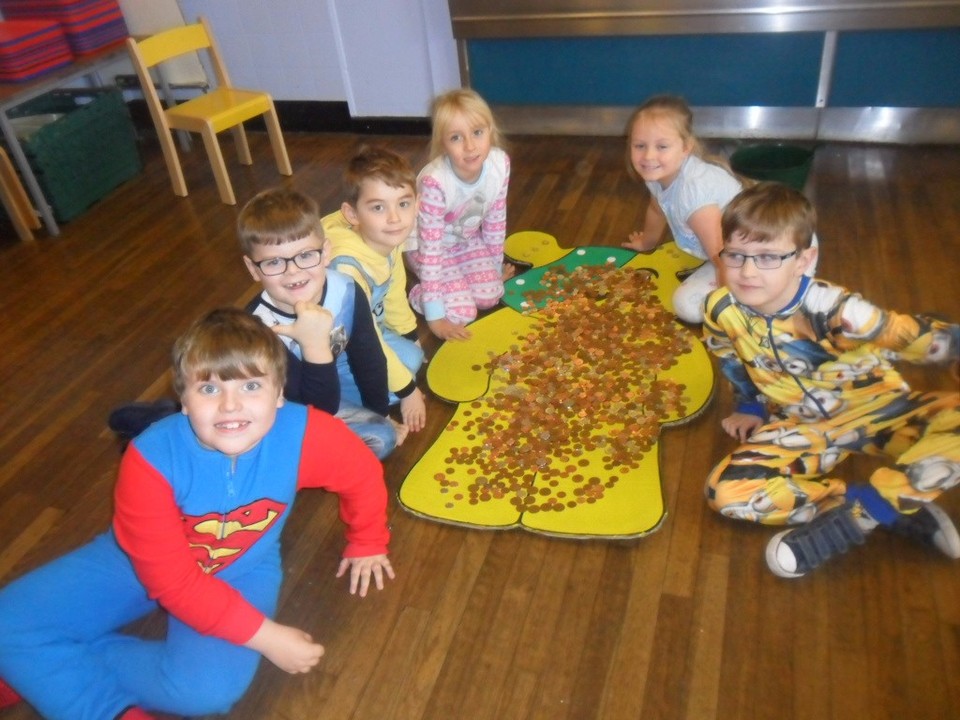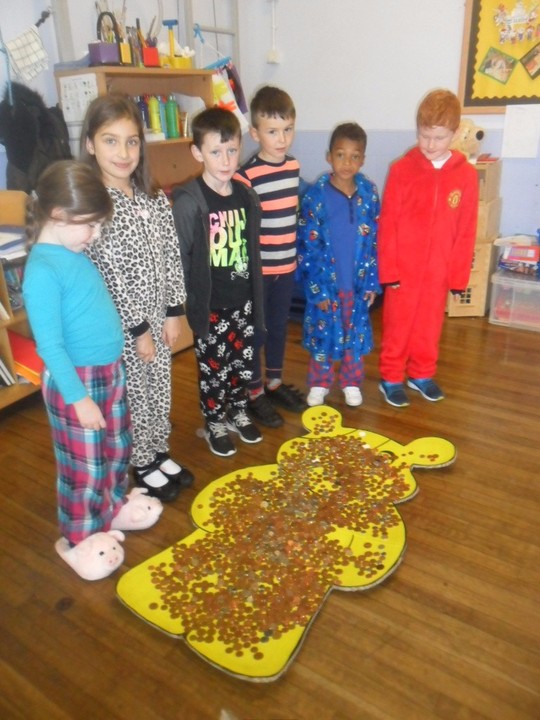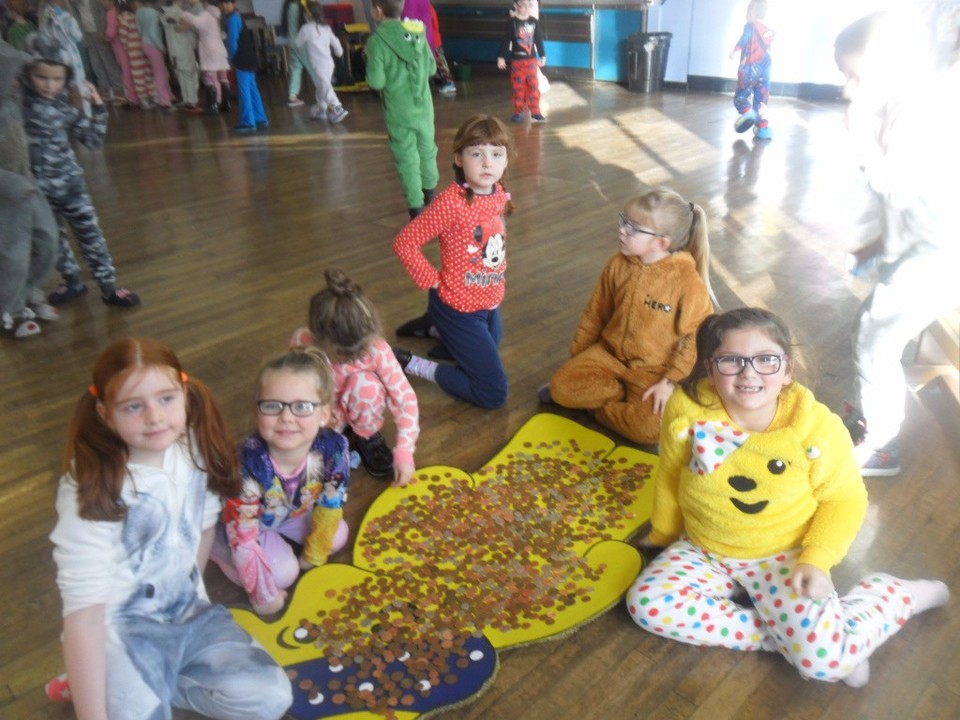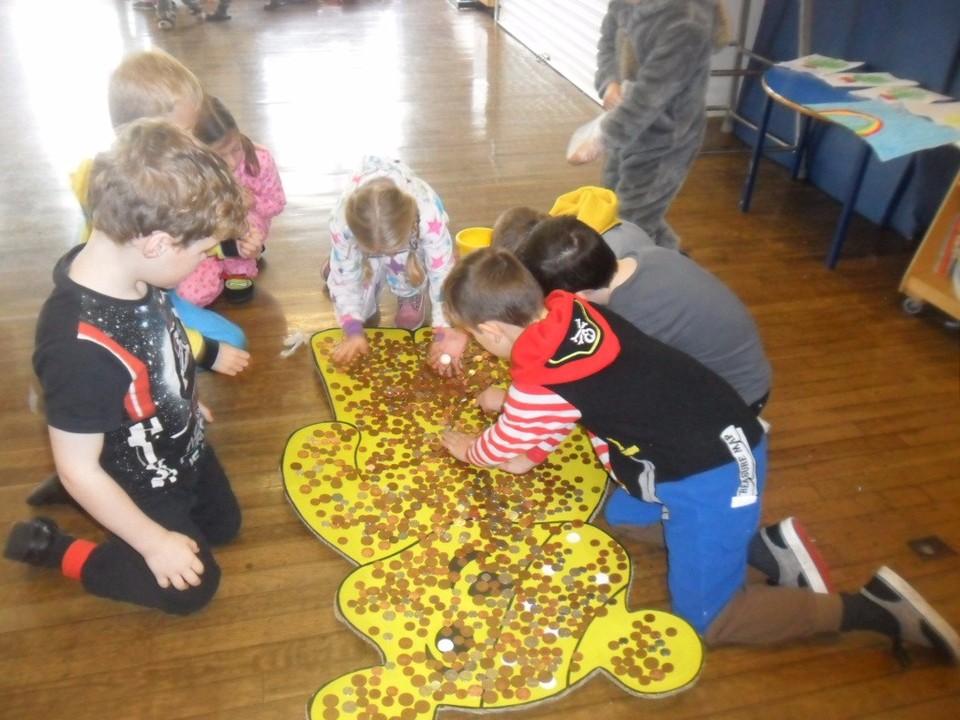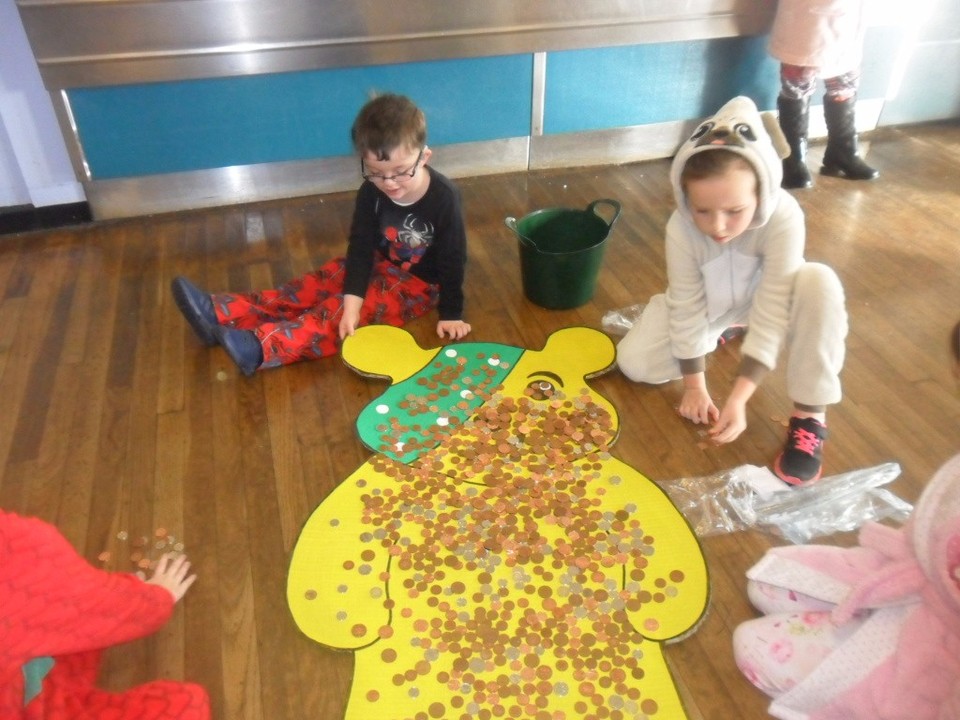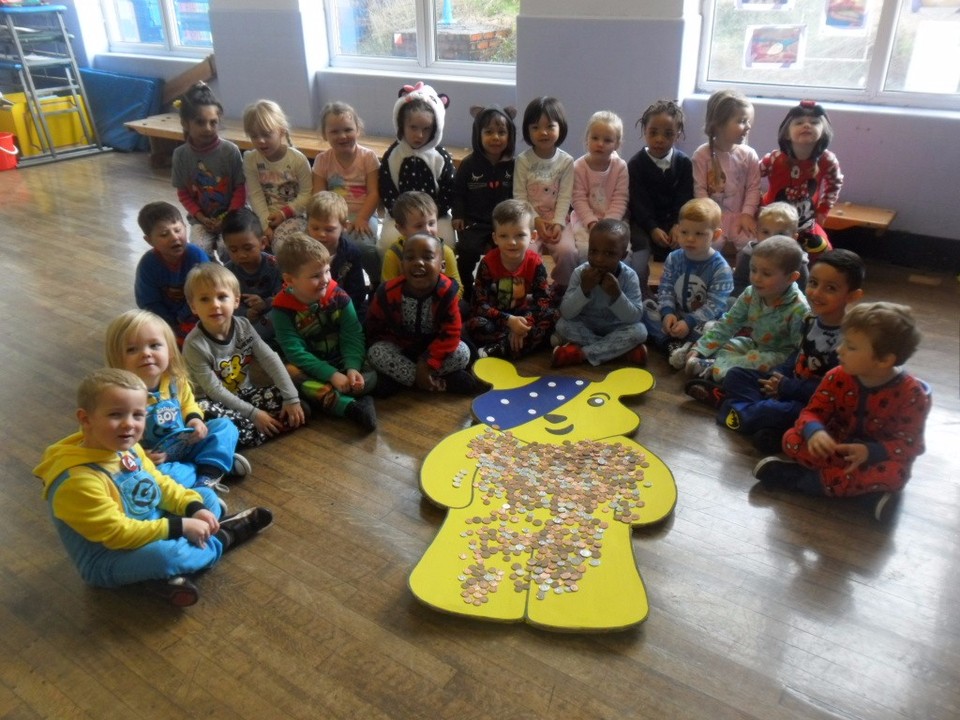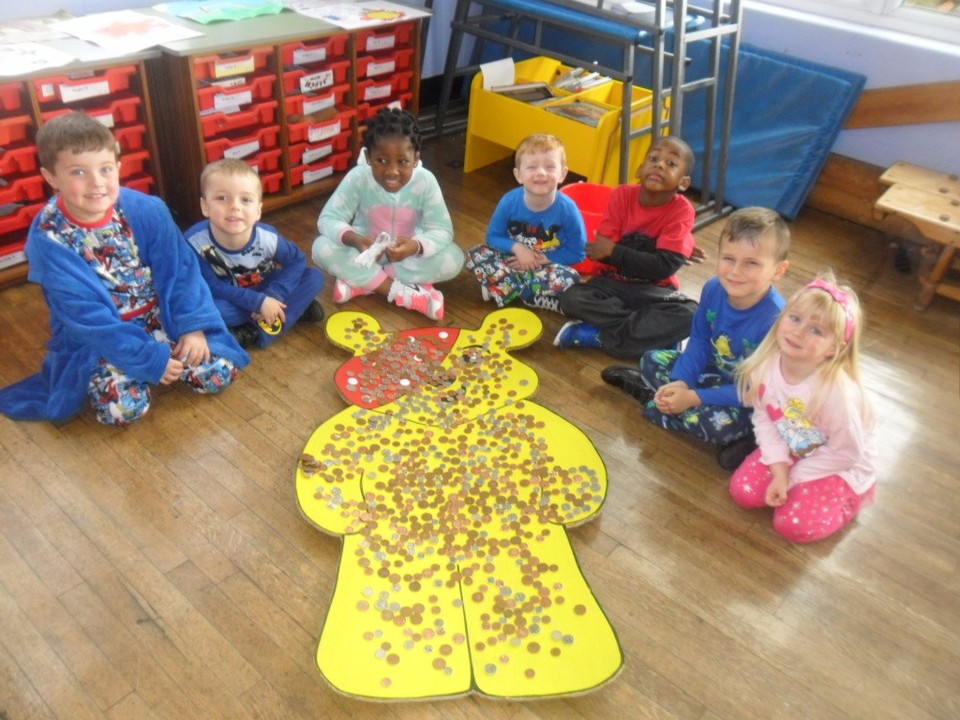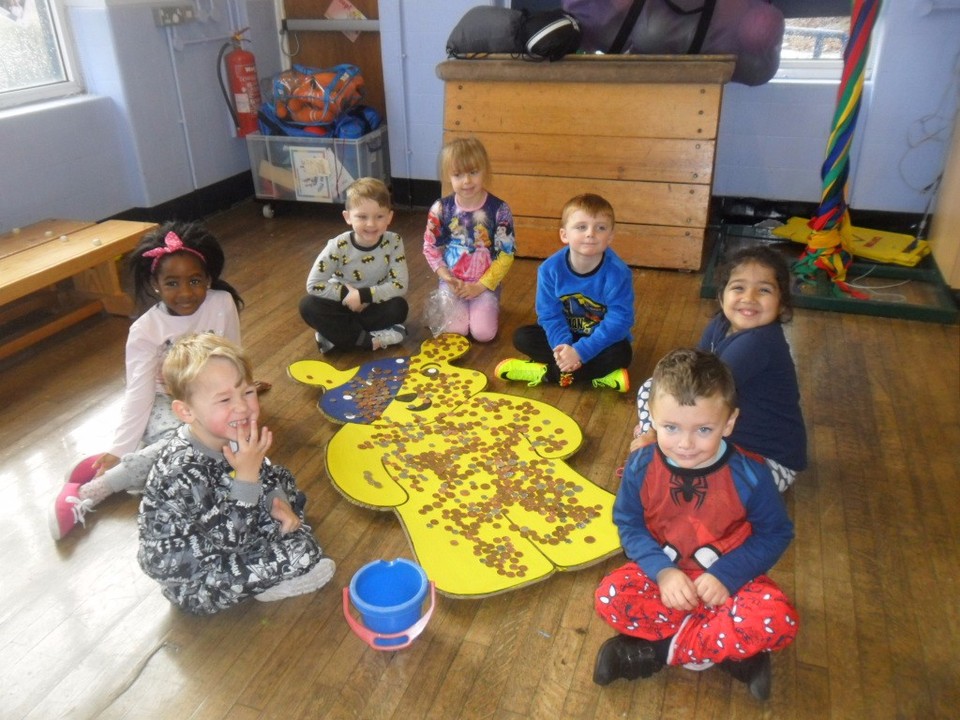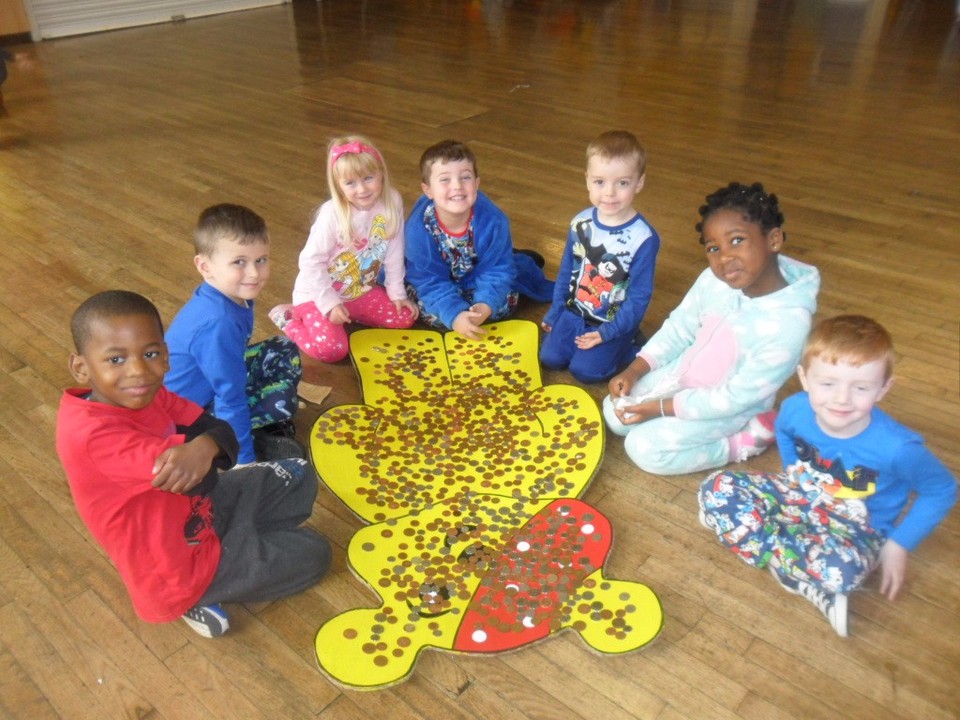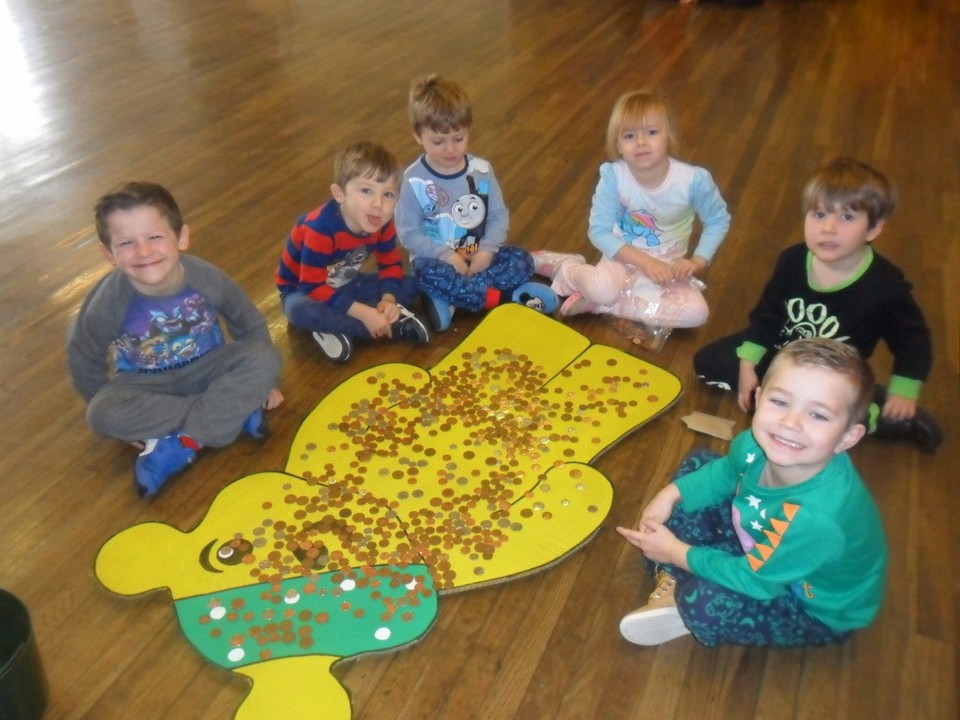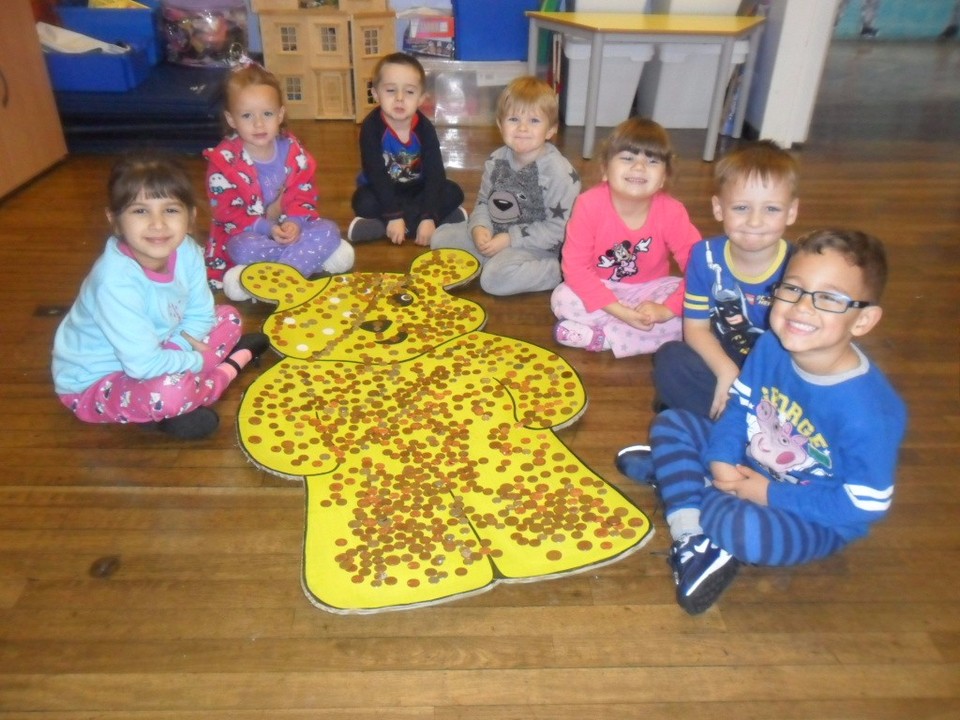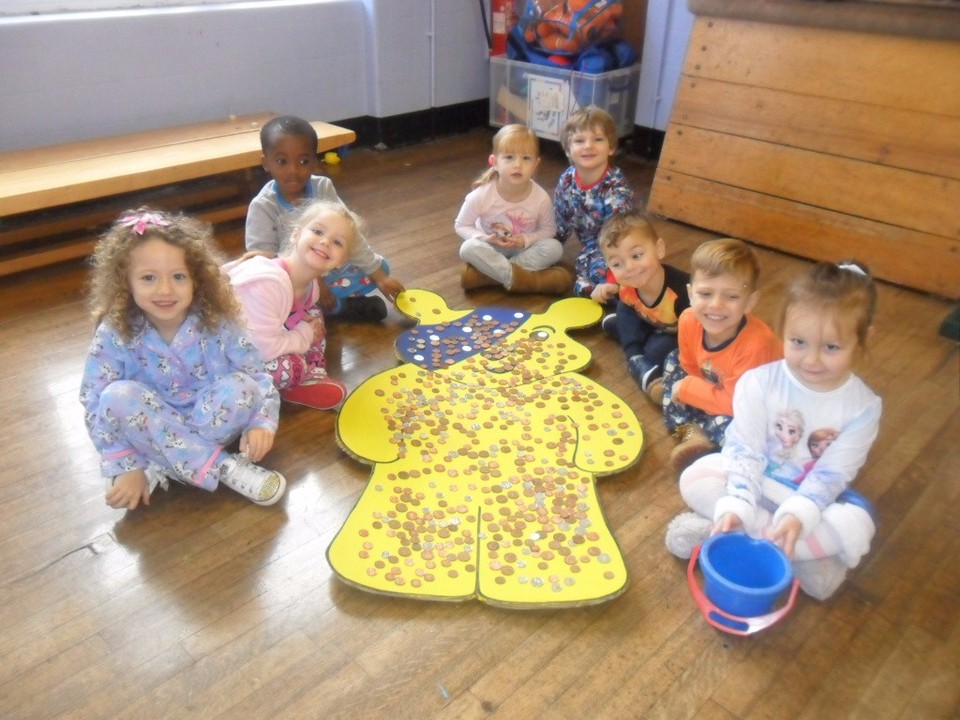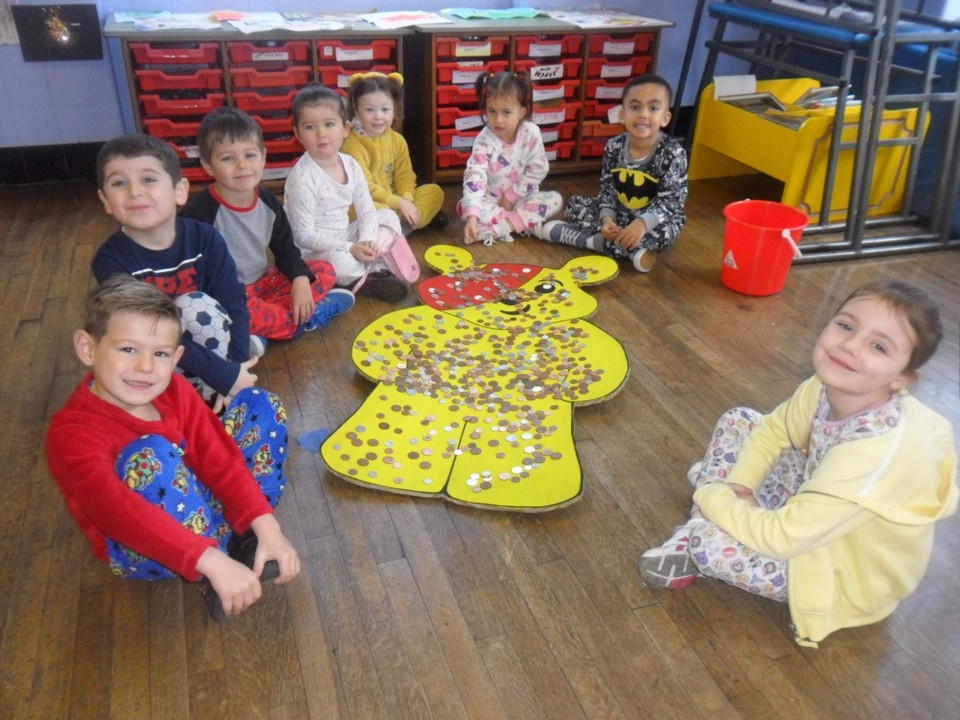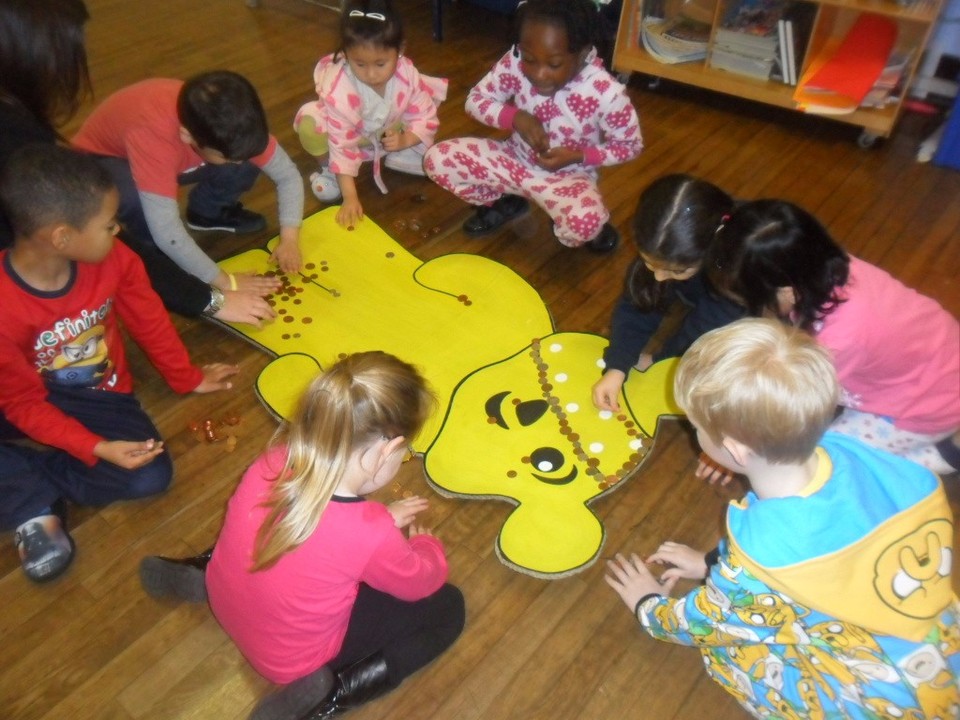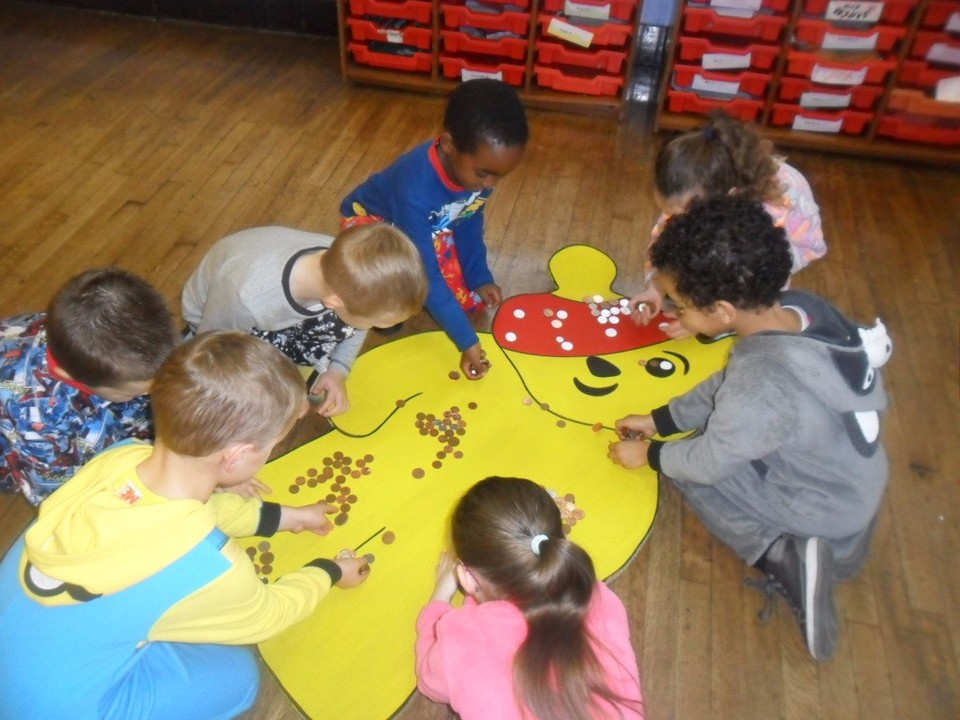 Parents' Questionnaire October 2015
The results are in and collated. Click here for a summary chart for the school overall. Individaul sheets have been shared with staff. A collection of the comments and suggestions is also available by clicking here
Middleton Schools' Cross Country Champions
2015
Since September pupils from year 2 up to year 6 have been taking place in a cross country league against local primary schools. In total 5 events have taken place at various schools. In the end Alkrington ended up joint winners along with St Thomas More. Congratulations to all pupils involved and thank you to the staff and parents who also contributed to this success.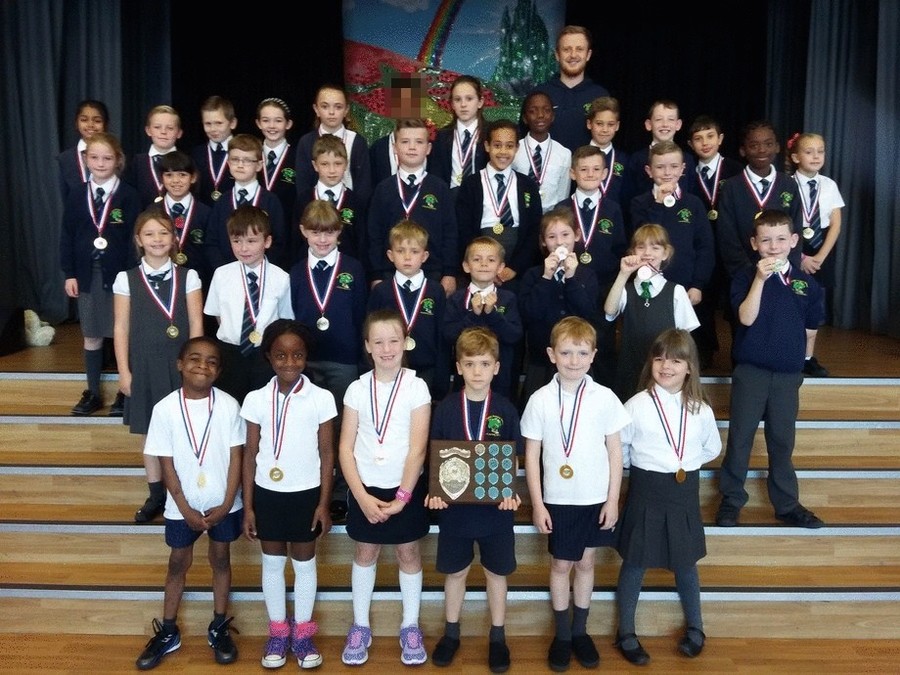 House Cross Counry Competition
There was keen competition this week in the cross country event. 'Wood' were the overall winners and the individual winners in each age group were:
Y2
Boys 1. Max Lambert 2. Alexander Topham 3. Matthew Bland
Girls 1. Blossom Peters 2. Shantel Kalolo 3. Darcy Frater
Y3
Boys 1. Toby Farrington 2. Yarn Ilunga 3. Kai Din
Girls 1. Molly Judge 2. Zeina Kalifa 3. Jessica Bonar
Y4
Boys 1. Sam McGovern 2. Will Harrison 3. Rhys Wildbure
Girls 1. Nesly Espisito 2. Sharron Peters 3. Robyn Clarke
Y5
Boys 1. Brody Henry 2. Mikey Farrington 3. Ali Al-Attar
Girls 1. Katie Wilkinson 2. Samantha Pearson 3. Gracie Howard
Y6
Boys 1. Fortune Ndlovu 2. Harry Milne 3. Carlos Dos Santos
Girls 1. Chenice Wilson 2. Faith McGovern 3. Jessica Higgins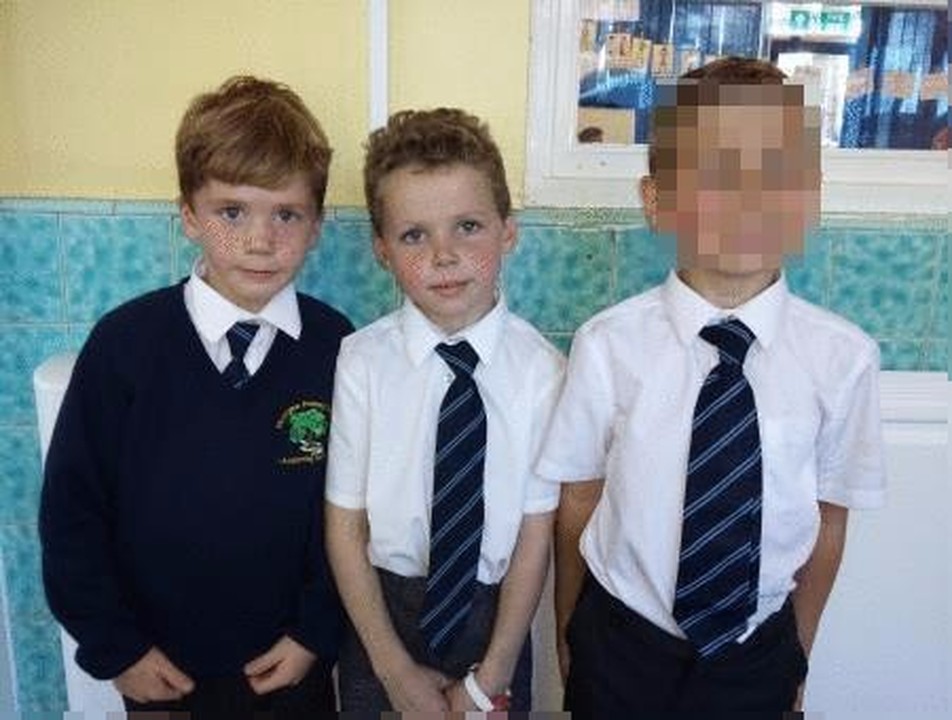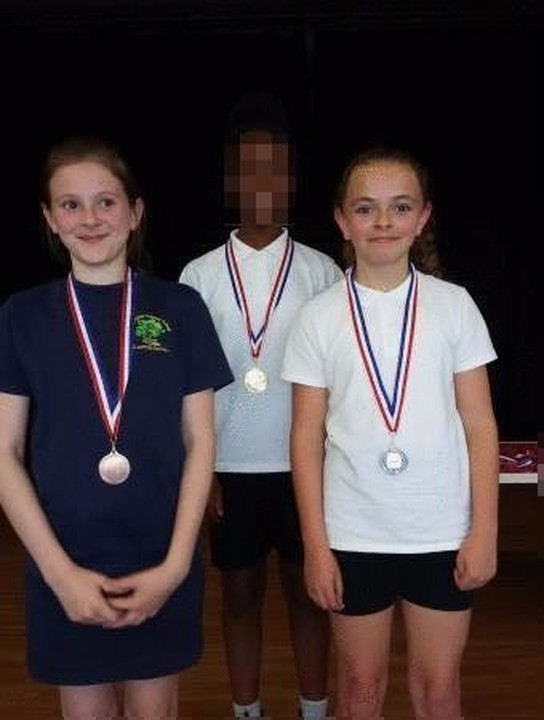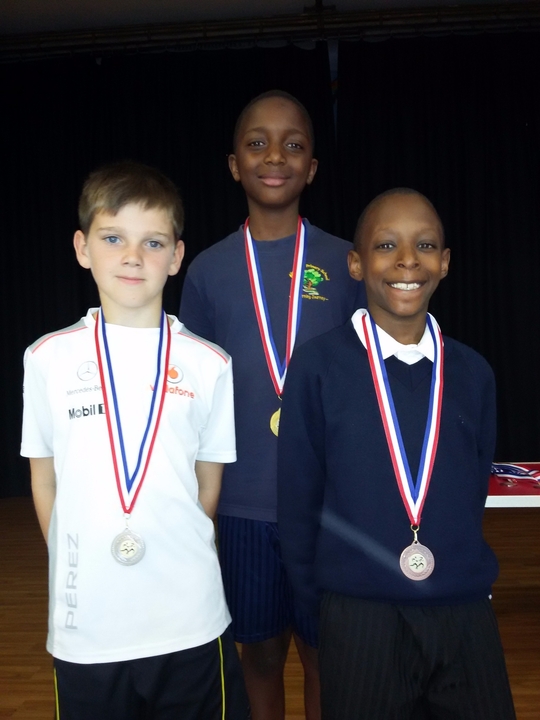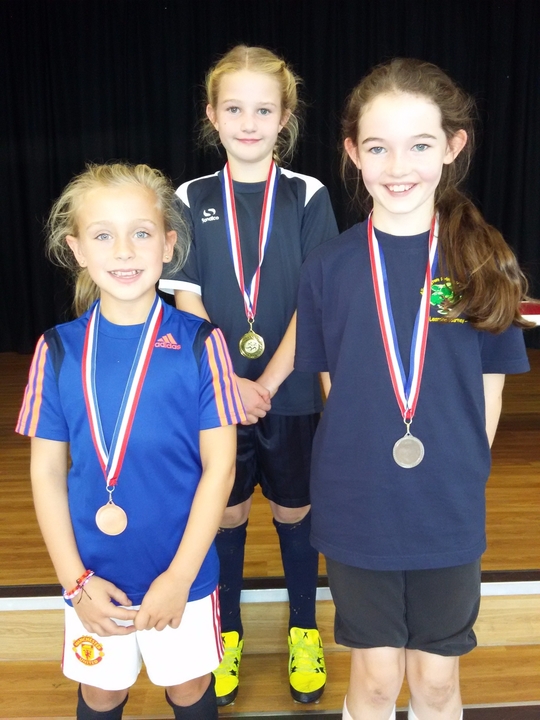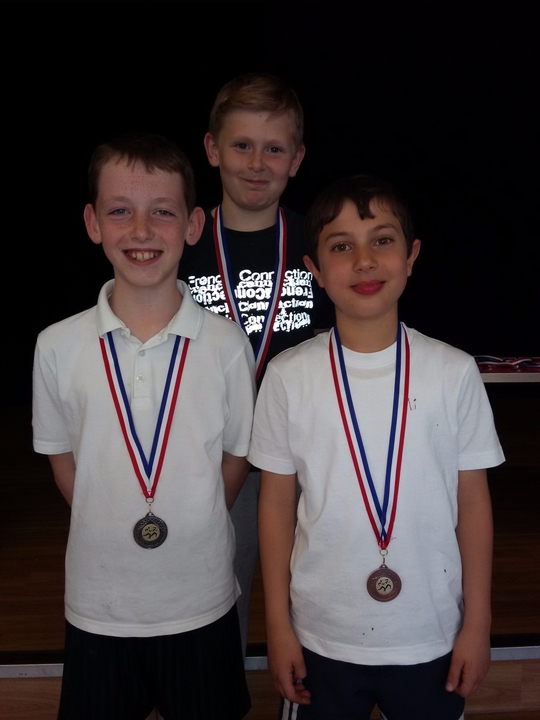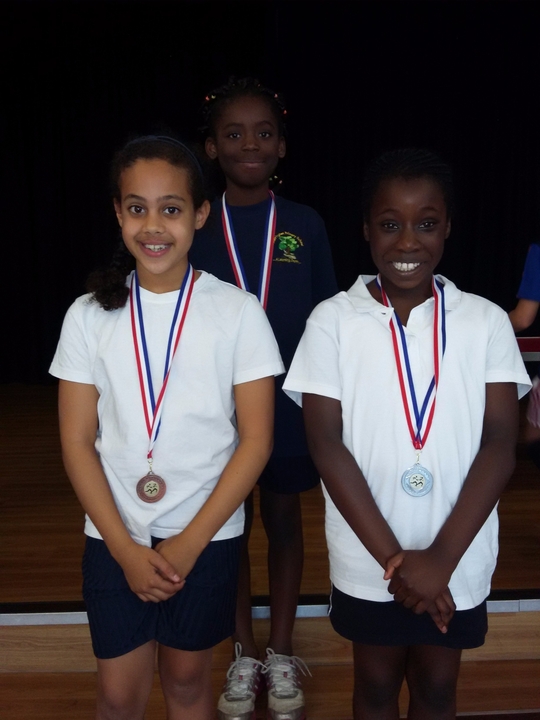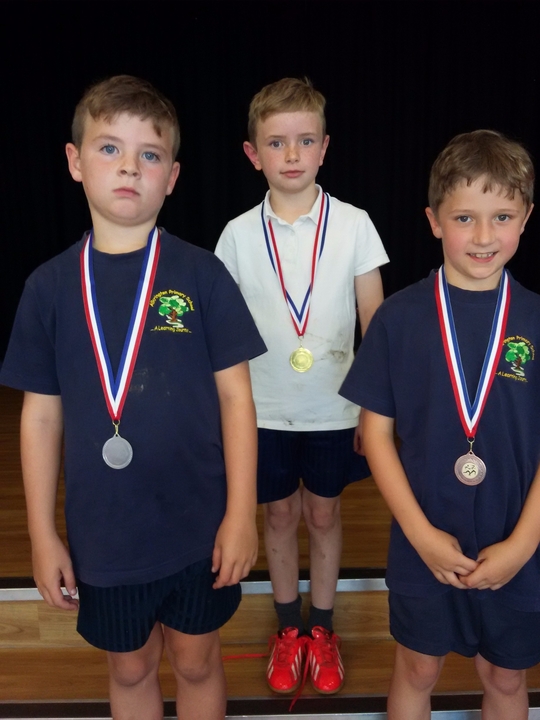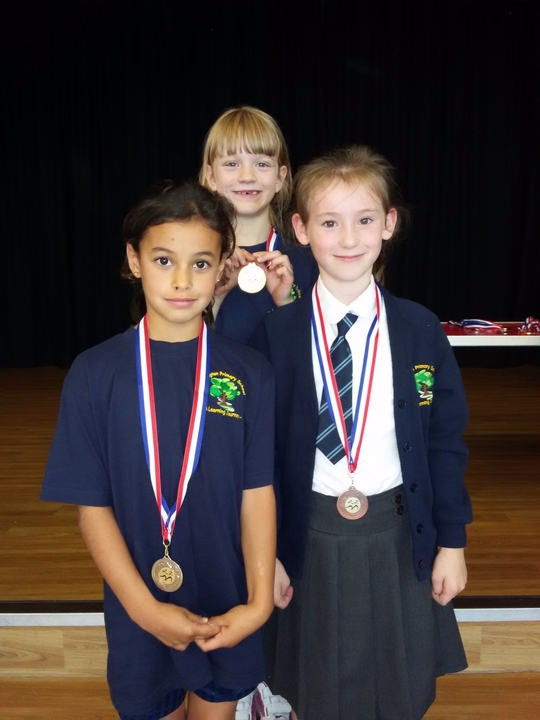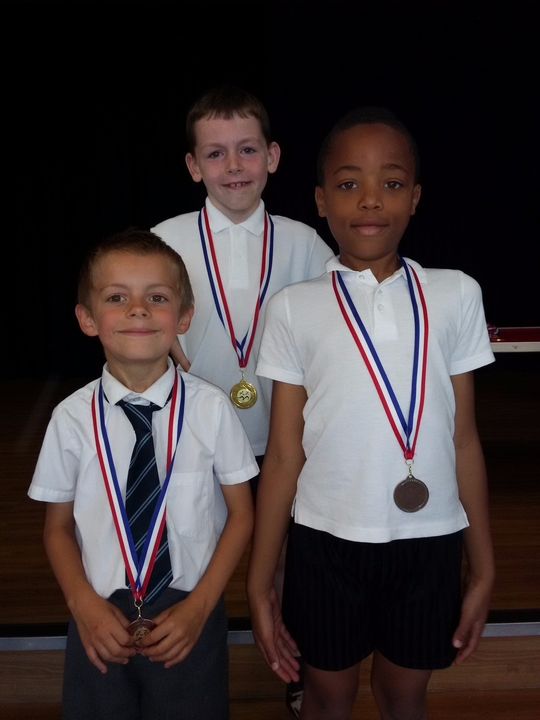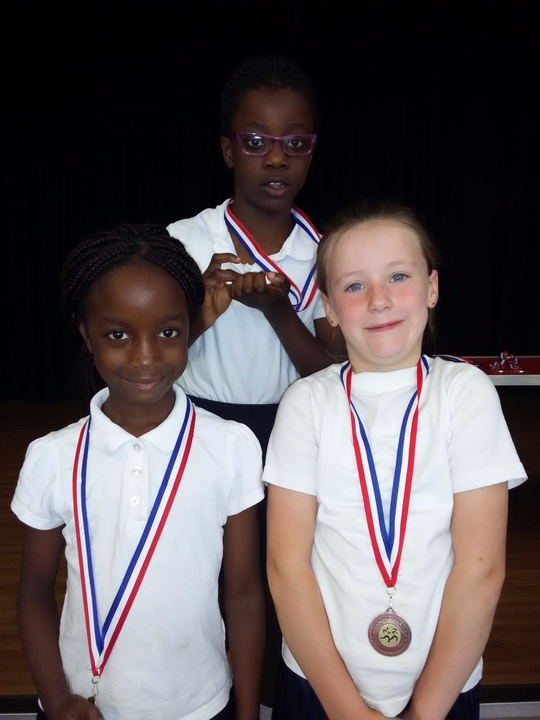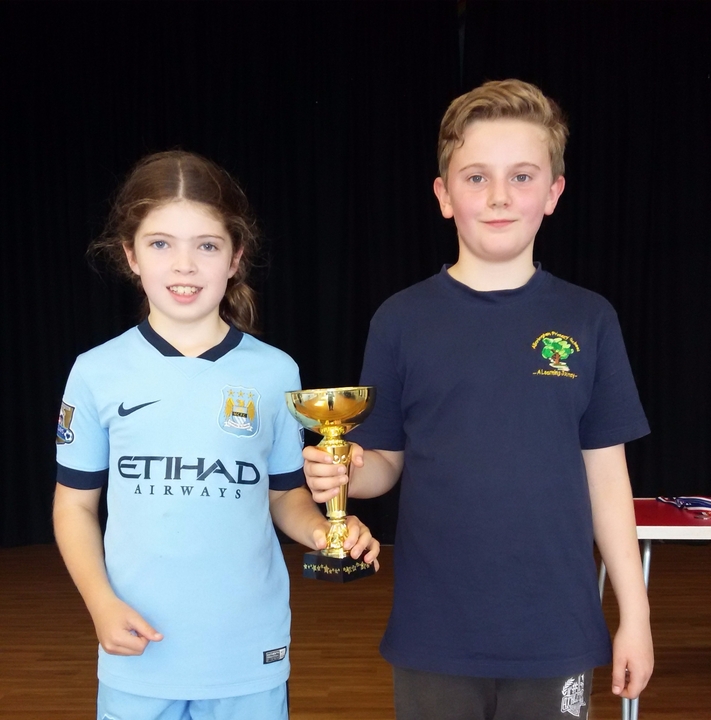 School Council
School Councillors have been elected in classes from Y1 to Y6. They are pictured below: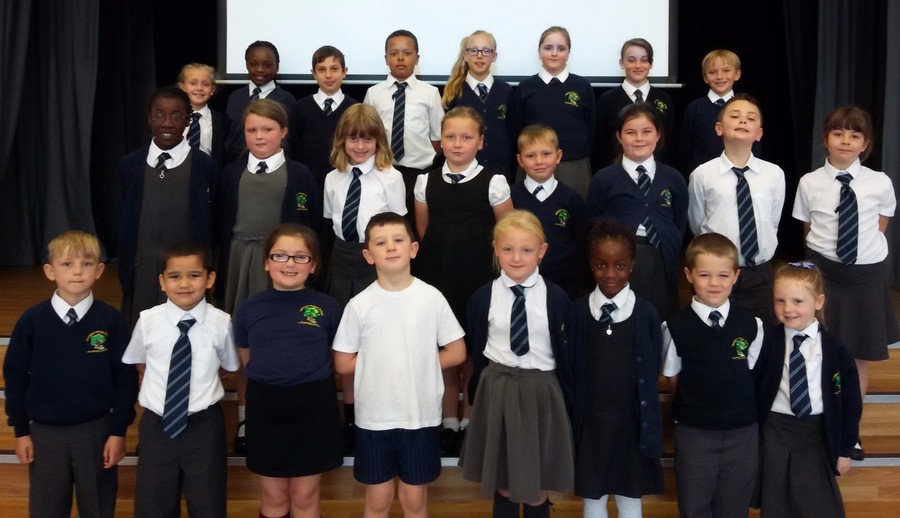 They are:
1B Stanley Horton and Tilly Heil 1M Isa Hussain and Nathaniel Beswick
2C Holly Darbyshire and Alex Sutton 2B Shantel Kalolo an Tilly Rose Pagent
3H Ella Gilliburn and Niamh Dolan 3B Dylan Dey and Amber Rowan
4T Connor Darbyshire & Francesca Davies 4K Sharon Peters and Nicole Povah
5H Chantelle Chingo and Ali Al-Attar 5A Gracie Howard and Reece Johnson
6M Joseph Greenwood and Channel Hathaway 6L Olivia Carr and Maisie Cramp
Special Educational Needs and Disabilities (SEND)
A new tab has been added: 'Special Needs' with details of school policy, the 'Local Offer' and a report into current practice at our school.
SEND is managed in our school by Mrs Cliffe, for EY and KS1 and Miss Humphries, for KS2
Have a look!
Holiday Dates for 2015 - 2016 and 2016 - 2017
Look in Home/Term Dates for the latest news on school holidays for the coming two years!
The new National Curriculum
You can find out more in the Guide for Parents - click here