Welcome to the website of
Alkrington Primary School
School finishes for the summer on Thursday 17th July
Y6 children will perform their Leavers' Assembly at 10.45 a.m. and parents may take the Y6 children home at lunchtime.
Return to school for pupils will be on Wednesday 3rd September
Enjoy the summer break!
Garden Club Competition
Winning prize is a children's garden kit!
Snap a photograph this summer of a plant, animal, insect or flower and email,
with your name by 12th September to:
Middleton Schools' Hockey Champions 2014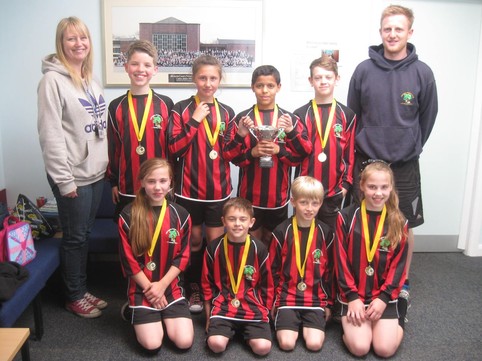 Well done to our winning team; made up of Megan, Mia, Matthew, Will, Liam, Fares, Roberta and Thomas, with coaches Mrs Greenwood and Mr O'Leary. Competition held on 5th June 2014.

Flash Mob Dance
Click on the link below to access the video clip showing children from KS2 in Mr. Torr's Dance group. Be patient - it takes a bit to get going!