Girls 5 a side football @ Rochdale AFC Tournament
The girls football team took part in a 5 a side football tournament run by Rochdale Athletic Football Club. This was part of a week of competitions and activities aiming to increase girls participation in sport. The girls did really well, just missing out on the finals by goal difference. Well done to everyone that took part.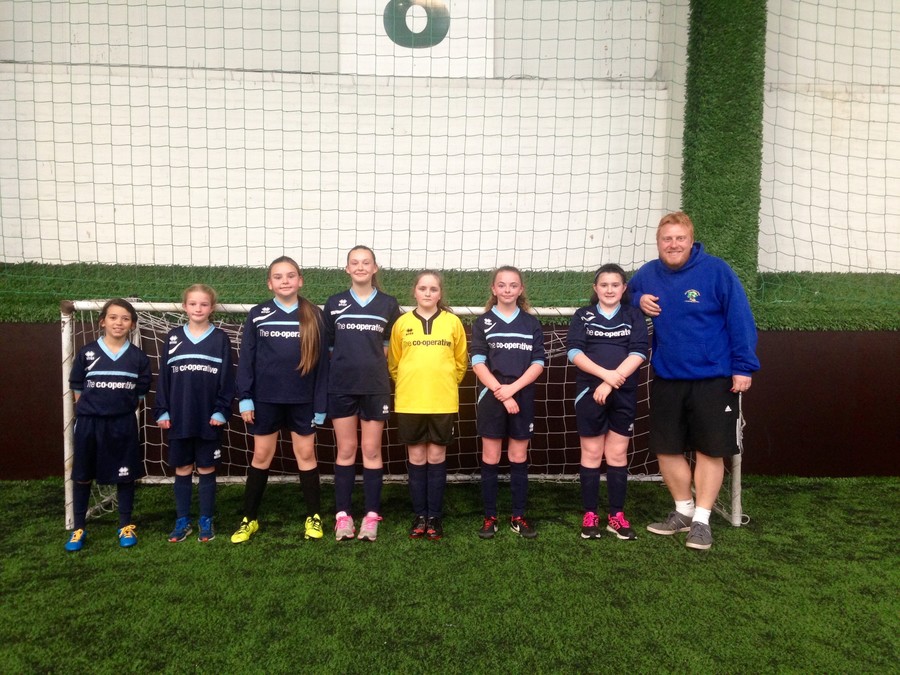 Girls B Team 2015/16
The girls football club has been a huge success this year, with 20+ girls attending every week. With next year in mind, girls mainly from year 3,4 & 5 played in a friendly game against Hollin Primary. The girls showed a great understanding of football but narrowly lost 2-1. Well done to all those who took part.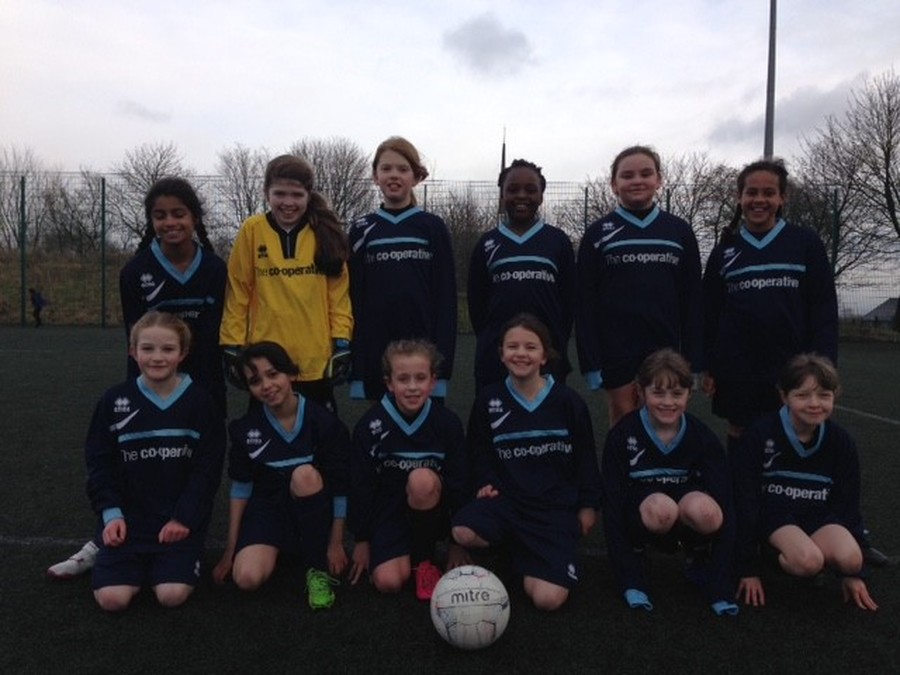 Boys A Team 2015/16
The Boys A Team play throughout the year against local schools. This year they have entered into a league, cup, 5 a side and 7 a side competition. So far they have fantastically well, making the finals of the Middleton Primary Schools 5 a side competition and still having a chance of winning the local league.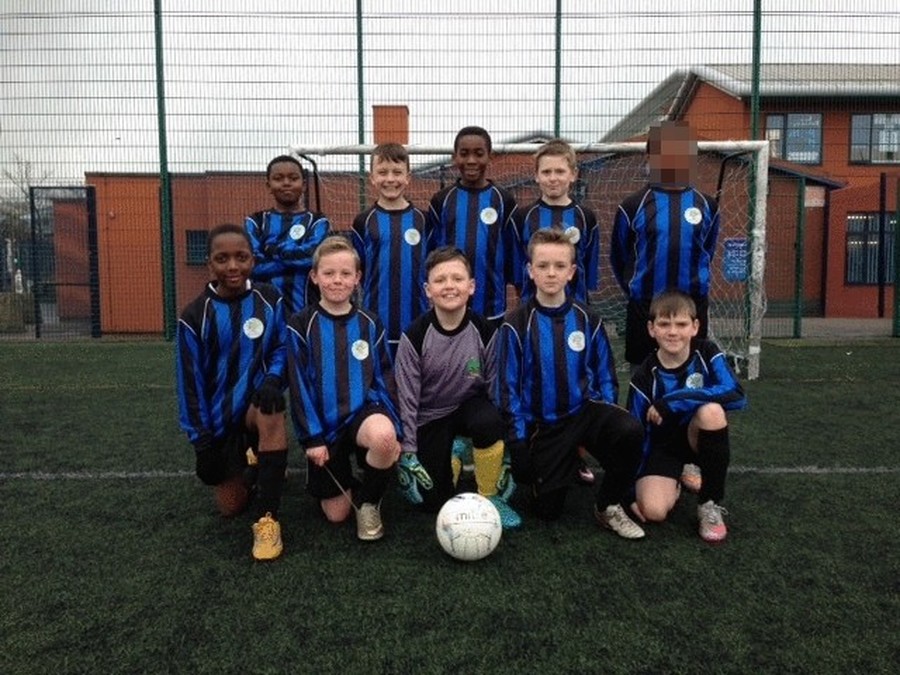 Girls Football Team 2015/16
This year the girls football team are entered into a league and a cup. In the league they finished in 3rd place overall. In the cup they have made it through their first round and are due to face Middleton Parish Primary School. Thanks to Mr Torr and Mrs Harrison for running the team.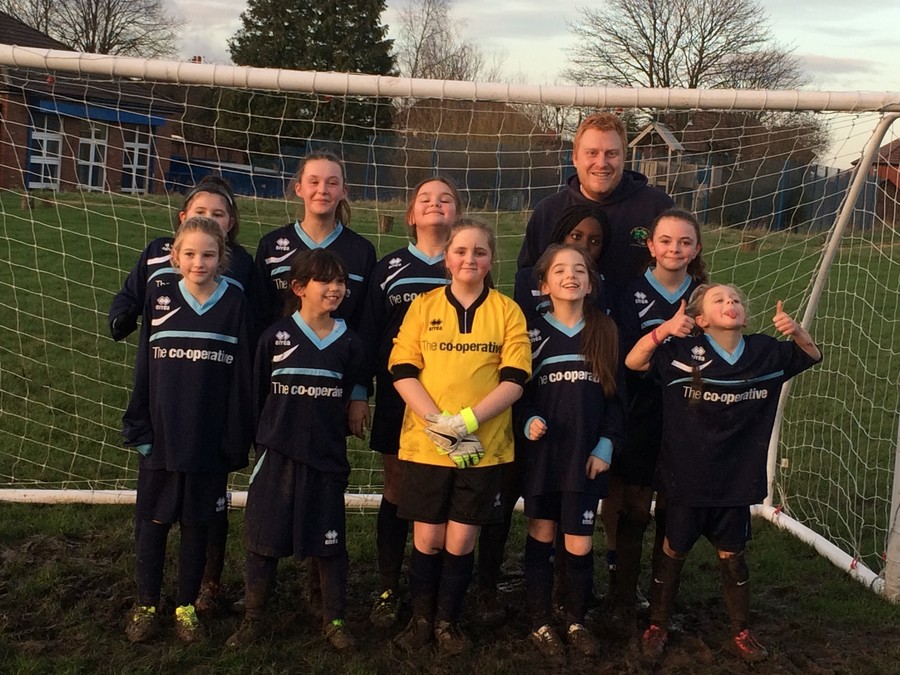 Year 3 Football 2015/16
A group of year 2 & 3 pupils attended a football tournament at St Marys R C Primary School. The tournament was run by Bury F C and the pupils played 5 games all together. In these 5 games the boys achieved 4 draws and one loss. Well done to all that took part.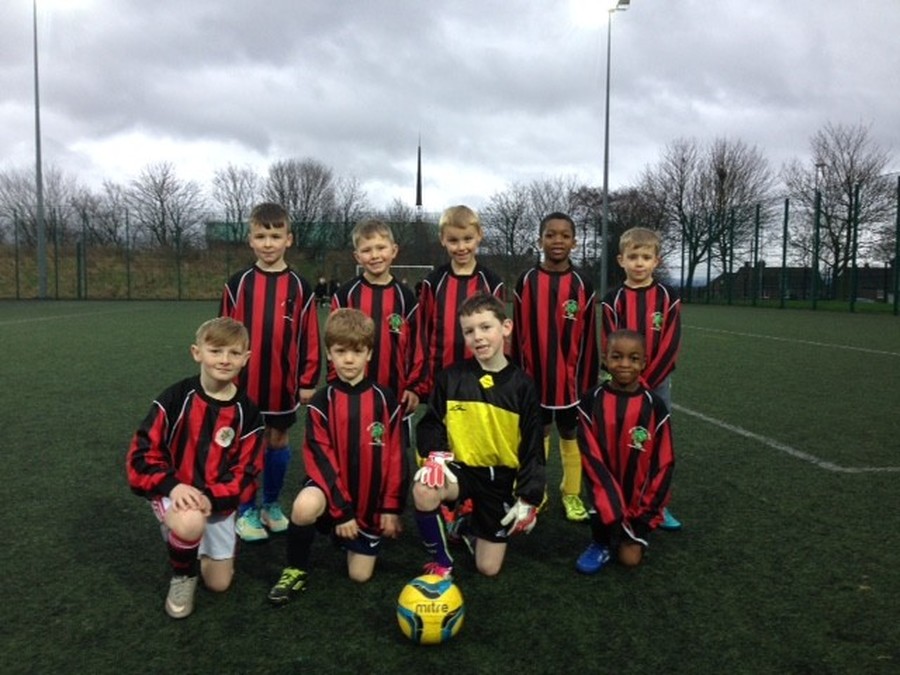 B Team 2015/16
Between September and Christmas the B team play friendly matches against local schools. After the Christmas break they are then entered into Middleton primary schools Division 3 to play competitively. Here is a picture of the team after one of their friendly matches.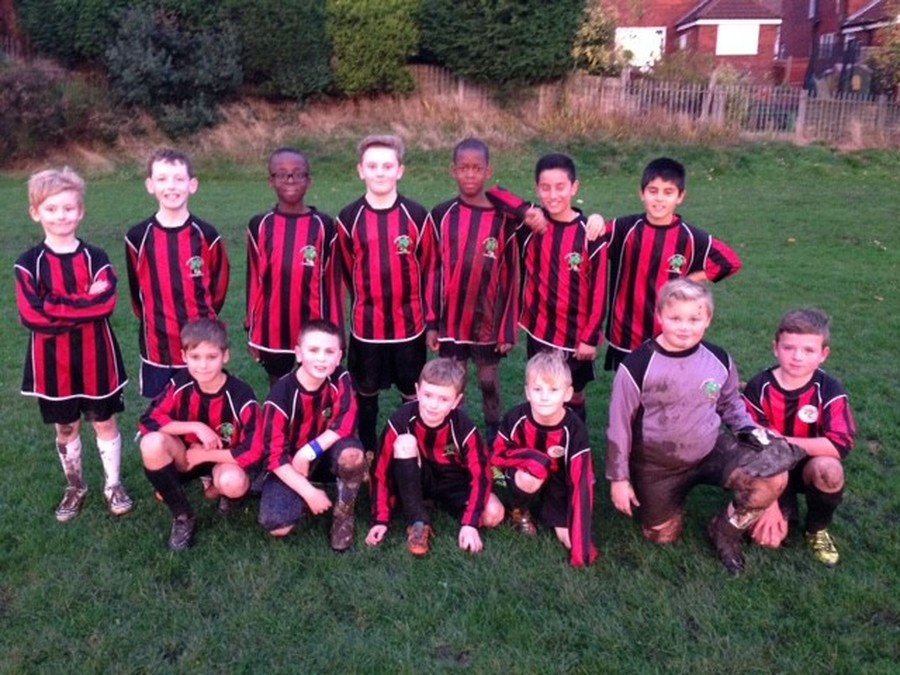 Rochdale Athletic Football Club 2015/16
Coaches from Rochdale Athletic Football club are in school this week (28.09.15) delivering sessions based on football skills and respect. Every class in the school will have one coaching session followed by a whole school penalty shoot out at the end of the week. Each child is asked to make a donation of £1 which goes towards their football in the community trust. This involves Rochdale AFC getting coaches into the community and as many school as possible to promote an active healthy lifestyle through sport.
Football results/upcoming fixtures
Friendly 22.09.15 - Alkrington 2 - 3 Parkfield
Friendly 23.09.15 - Alkrington 5 - 0 Hollin
South League 29.09.15 - St Michaels 7 - 2 Alkrington
Girls football 01.10.15 - Hollin 1 - 4 Alkrington & Hollin 'B' 1 - 0 Alkrington 'B'
South League 14.10.15 - Alkrington 2 - 4 St Thomas More
Friendly 14.10.15 - Alkrington 'B' 0 - 6 St Thomas More 'B'
Clayton Cup 1st round 20.10.15 - St Peters 4 - 2 Alkrington
Friendly 10.11.15 Alkrington 'B' 1 - 2 St Peters 'B'
Girls football tournament 12.11.15 - Round 1
Girls football tournament 19.11.15 - Round 2
Friendly 24.11.15 B & C tournament @ St Marys
Girls football tournament 26.11.15 - Round 3
Friendly 26.11.15 - Alkrington 4 - 0 Bowlee
Friendly 01.12.15 - Alkrington 'B' Vs Bowlee 'B' *cancelled due to bad weather
Friendly 03.12.15 - Alkrington 'B' Vs St Michaels 'B' *cancelled due to bad weather
Friendly 08.12.15 - Alkrington 4 - 0 Hollin (Year 4's)
Friendly 10.12.15 - Alkrington 0 - 1 Parkfield
South League 11.12.15 - Alkrington 2 - 1 St Peters
5 A side @ St Anne's - 12.01.16 - 3rd place so progressed to finals
5 A side finals @ St Anne's - 19-01.16
Year 3 tournament @ St Marys 26.01.16
Rochdale AFC 5 A side @ Soccer Factory - 01.02.16
Division 3 23.01.16 - Alkrington 'B' 2 - 2 Hollin 'A'
Division 2 07.03.16 - Alkrington 'A' 4-3 Elm Wood
Division 2 08.03.16 - Alkrington 'A' 1-3 Little Heaton
Girls Football 09.03.16 - Alkrington 1-2 Hollin
Division 2 11.03.16 - Alkrington 'A' Vs Middleton Parish
Division 3 15.03.16 - Alkrington 'B' Vs Bowlee
Division 2 22.03.16 - Alkrington 'A' Vs St Peters
Division 3 25.04.16 - Alkrington 'B' Vs Hollin